Description
The London Branch of University of Bristol Alumni warmly invites alumni and friends to our 2017 Annual Lecture.
We are delighted and privileged to be able to present the three University of Bristol Olympians who won medals in Rio last year.

Hannah Mills, MBE, Gold Medallist Women's 470 Sailing

Georgie Twigg, MBE, Gold Medallist Women's Hockey

Tom Mitchell, Silver Medallist, Rugby Sevens (Captain)
The Discussion will be chaired by Matt Paine, the University's Elite Performance Sports Manager, and will include a Q&A session.
This unique event will highlight how our medallists came to compete in the Olympics and what it was like to represent our country on the champions' podium. There will be plenty of time to ask questions.
This event will take place at the prestigious Headquarters of the British Olympic Association, 60, Charlotte Street, London W11 2NU, which is behind Goodge Street Underground Station.
The event starts at 18:00 and the post-discussion networking drinks / food reception will continue until 21:30. You do not need to stay this late, however.
Please be informed that this event, or parts of it, will be filmed.
The Panel Discussion will be preceded by a short AGM of the London Branch, which should last no longer than a few minutes.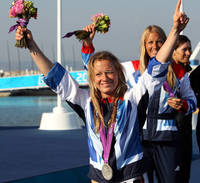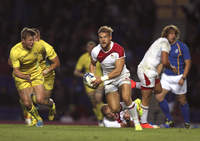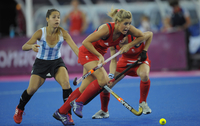 Notice of Election of Officers
Under the constitution the officers of the branch retire by rotation. This year the Secretary Alan Ingham (MEng Computer Science, 1999) is retiring and offers himself for re-election.
Please note that no refunds will be granted after 12:00 10 October 2017.