The University of Sunderland's Global Education Forum - Techniques on research impacts
About this event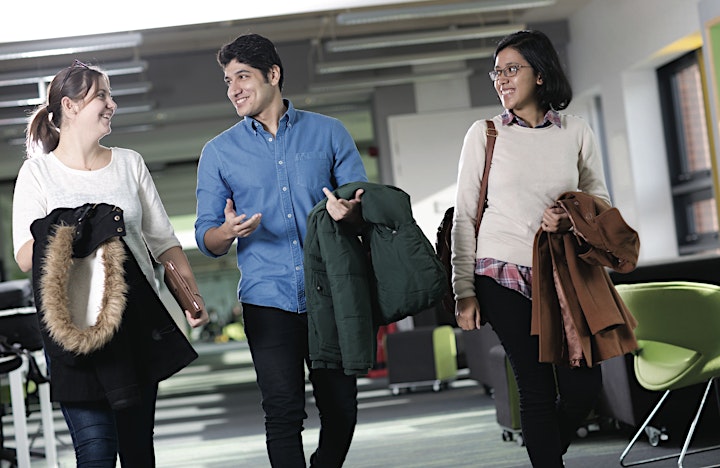 1.30pm – 2.30pm (UK Time) on Friday 29th October 2021
Theme: The University of Sunderland's Global Education Forum - Techniques on research impacts
The panel will be:
Dr Derek Watson (Chair) – University of Sunderland
Derek will be joined by the panel which includes experts from across the University:
Professor Lynne Hall - Professor of Computing
Professor Maggie Gregson - Professor of Vocational Education
Professor Amal Ali Elkordy - Professor of Pharmaceutics
Professor Michael Collier - Professor Visual Arts
This session will be broadcast from our newly refurbished TV studios on campus as we show you how we are now back to learning on campus at the University of Sunderland.
The session will:
• Provide an insightful overview into research tips and techniques.
• Provide inspiration to academics thinking about research engagement
• Provide an overview of the panel's experiences in researching and publishing.
• Provide postgraduate students essential research or publishing guidance on how launch your research impacts.
REGISTER FOR THE EVENT ON THIS PAGE
Asking questions at the event:
Throughout the event you'll be able to ask questions. If you'd like to ask a question select the Q&A button, type your question and select 'send'. If you'd like to ask your question anonymously, select 'ask anonymously'.
If you have any questions or would like to feedback about the event please email international.office@sunderland.ac.uk
Organiser of The University of Sunderland Global Education Forum (29 October)