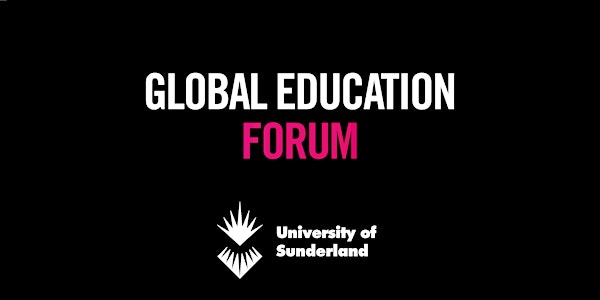 The University of Sunderland's Global Education Forum (July)
Join our monthly forum and participate in our LIVE interactive Question and Answer session for our students studying overseas
About this event
Theme: Studying a UK degree in your own country
This informative webinar is hosted by the University of Sunderland, UK. It is for applicants who are interested and would like to study a UK degree but are considering studying in their own country. The University of Sunderland offers our programmes around the world through our study partners meaning you can study a UK degree in your own country. Currently we offer this in Malaysia, Singapore, Hong Kong, Vietnam, Sri Lanka, Botswana, Kenya, Oman, Greece, Turkey, Myanmar, Trinidad, Jamaica and Uzbekistan.
This webinar will allow you to find out what it's like studying a UK degree with one of our Study Centres, what the experience is like, the teaching and also the benefits of doing it. There will be a discussion on the merits of studying a UK degree from your own country and there will be an opportunity for questions.
If you would like to explore which programmes you can study with our overseas study centres, please visit the link below, programmes will be listed as via study centre if they are offered outside of the UK.
https://www.sunderland.ac.uk/study/international/other-ways-to-study-with-us/
Instructions to join:
Once registered you will be sent a link to the broadcast, a day or two beforehand.
You will be able to submit questions after the broadcast.
Asking questions at the event:
Throughout the event you'll be able to ask questions. If you'd like to ask a question select the Q&A button, type your question and select 'send'. If you'd like to ask your question anonymously, select 'ask anonymously'.
If you have any questions or would like to feedback about the event please email international.office@sunderland.ac.uk
Organiser of The University of Sunderland's Global Education Forum (July)