"The University Sector: Criticisms and Remedies", House of Lords Luncheon
Sales Have Ended
Ticket sales have ended
Thank you for registering to attend this exciting event. We will post your official entry tickets shortly to the address given. If you have any questions, please contact Cheryl Humphrey, the NCUP Executive Officer on secretariat@ncup.org.uk
Sales Have Ended
Ticket sales have ended
Thank you for registering to attend this exciting event. We will post your official entry tickets shortly to the address given. If you have any questions, please contact Cheryl Humphrey, the NCUP Executive Officer on secretariat@ncup.org.uk
Professor Dame Madeleine Atkins will be speaking on "The University Sector: Criticisms and Remedies"
About this event
We're sorry to say that given the recent developments surrounding the coronavirus outbreak – and following Government advice, we have received confirmation that our planned luncheon in May has been cancelled. It's very disappointing for everyone involved, but we hope you can understand the decision, which has been taken with the health and wellbeing of all attendees in mind.
We will keep everyone informed of future arrangements.
"The University sector has suffered its share of criticism in recent months. Charges of elitism, failure to prepare students for the world of work, too much emphasis on research at the expense of teaching are but a few of the perceived failures of the sector. 
Are the criticisms justified? And what remedies can universities employ?"
We are delighted that Professor Dame Madeleine Atkins has agreed to be our speaker at the next NCUP luncheon, to be held on Thursday 21st May, 2020.
Professor Atkins's background includes reading Law and History as an undergraduate at Cambridge University (Girton College), teaching in a large comprehensive school in Huntingdon, and completing a PhD and post-doctoral research contracts at the University of Nottingham.
Following various senior positions at Newcastle University, including Pro-Vice-Chancellor, she was Vice-Chancellor of Coventry University between 2004 and 2013. She then joined the Higher Education Funding Council for England (HEFCE) as its Chief Executive in January 2014 retaining that post until March 2018.
Most recently, Professor Dame Atkins has been been appointed for a seven-year period to lead Lucy Cavendish  College, Cambridge in its mission to provide excellent education at the highest level and quality.
We do hope you will join us for a sit-down luncheon, in the historic setting of the Cholmondeley Room & Terrace of the House of Lords, Westminster
On 21st May 2020
At 11.45am – 2.30pm
Guests do not have to be members.  If further information about this event is required, please contact Cheryl Humphrey.
The cost to attend, which includes a drinks reception and a full seated luncheon with wine, will be:
 Non NCUP Member                                             £80.00
  NCUP Members (Full & Associate)         £68.00
 Join NCUP and Attend                                        £95.00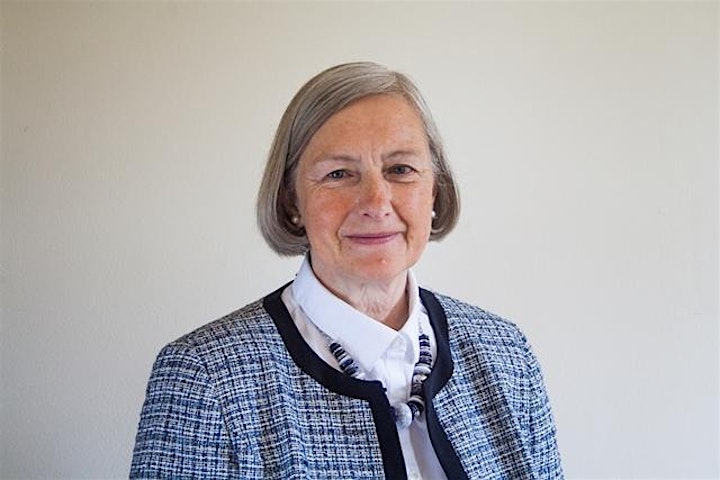 Organiser of "The University Sector: Criticisms and Remedies", House of Lords Luncheon
The National Conference of University Professors supports university professors in carrying out their special responsibilities for the maintenance of academic standards; and provides a forum for discussion and a corporate voice on matters of concern to the nation's university system.
Registered Charity No. 1180796