Description
The Unquiet City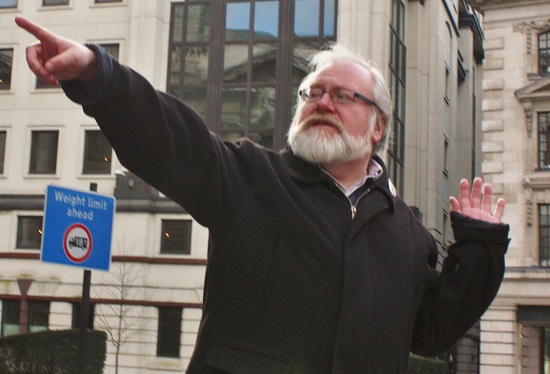 Photo: On Old Bailey, © 2015 Ana Figueiredo
In recent times, the City of London has been a target for riot and protest by those who believe its function as a financial centre is out of step with modern needs. However, this is the latest phase in a history of riot and revolt that has broken out within the City, and London as a whole.
This tour takes in more recent unrest such as the Carnival Against Capitalism and Occupy London, but also delves back through the story of the City of London as far as Roman times. It explores how the City's changing nature and function has made it over time a target for groups with very different objectives.
Meet outside the Fish Street Hill Exit, Monument Underground Station.
Guide tel: 07982 132231.
The walk will take approximately 2 hours. For information on travel, please use Transport for London's Journey Planner.