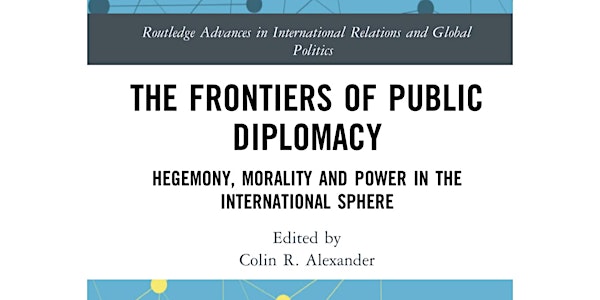 The UN's Public Diplomacy Outsourcing (J. Udo-Udo Jacob and C. Alexander)
This seminar focuses on the development of the United Nations' public diplomacy programmes and how neoliberal pivots negatively impact this
About this event
This research seminar focuses on the development of public diplomacy activities by the United Nations (UN) as the most important international governmental organisation (IGO) of the post-World War II era. Herein, Jacob will argue that neoliberal pivots within the UN have had negative consequences for its public diplomacy programmes. The chapter provides critical analysis of two outsourced partners of UN public diplomacy. Namely, Fondation Hirondelle and the global PR firm Bell Pottinger.
Our speakers:
Jacob Udo-Udo Jacob – Dickinson College, PA
Jacob Udo-Udo Jacob is Dean of the Graduate School and of Research at the American University of Nigeria. He has been a visiting Professor in International Studies at Dickinson College, Carlisle, Pennsylvania and also a Visiting International Scholar at New York University's Center on International Cooperation. His research interest is located at the intersections between communications, peace, conflict, and development in violently divided societies. He is the author of 'Convincing Rebel Fighters to Disarm: UN Public Information Operations in the Democratic Republic of Congo' (2017).
Colin Alexander – Nottingham Trent University
Colin Alexander is Senior Lecturer in Political Communications at Nottingham Trent University, UK. His expertise surrounds the historical and contemporary international communications of Asian governments, with a particular interest in imperialism and north-south issues. He is the author of two monograph books: 'China and Taiwan in Central America: Engaging Foreign Publics in Diplomacy' (2014) and 'Administering Colonialism and War' (2019) and is the editor of The Frontiers of Public Diplomacy (2021).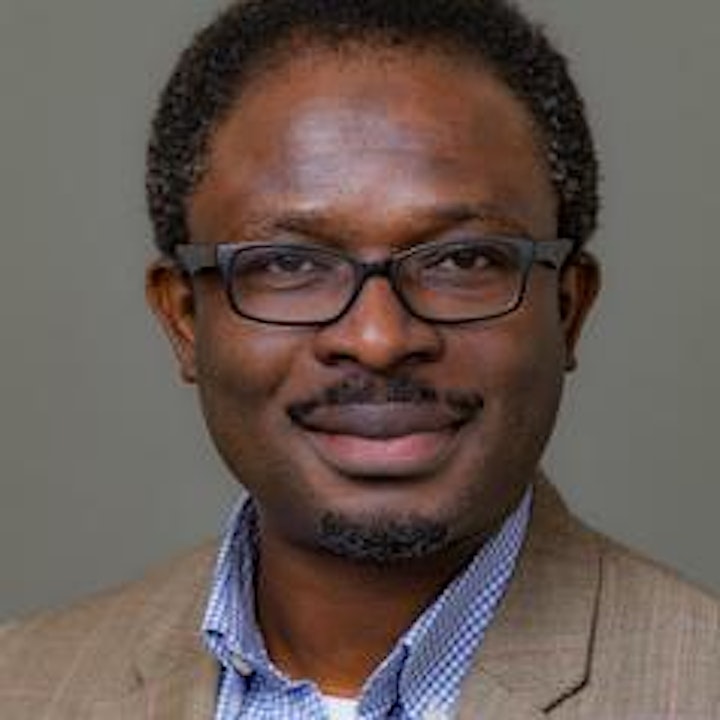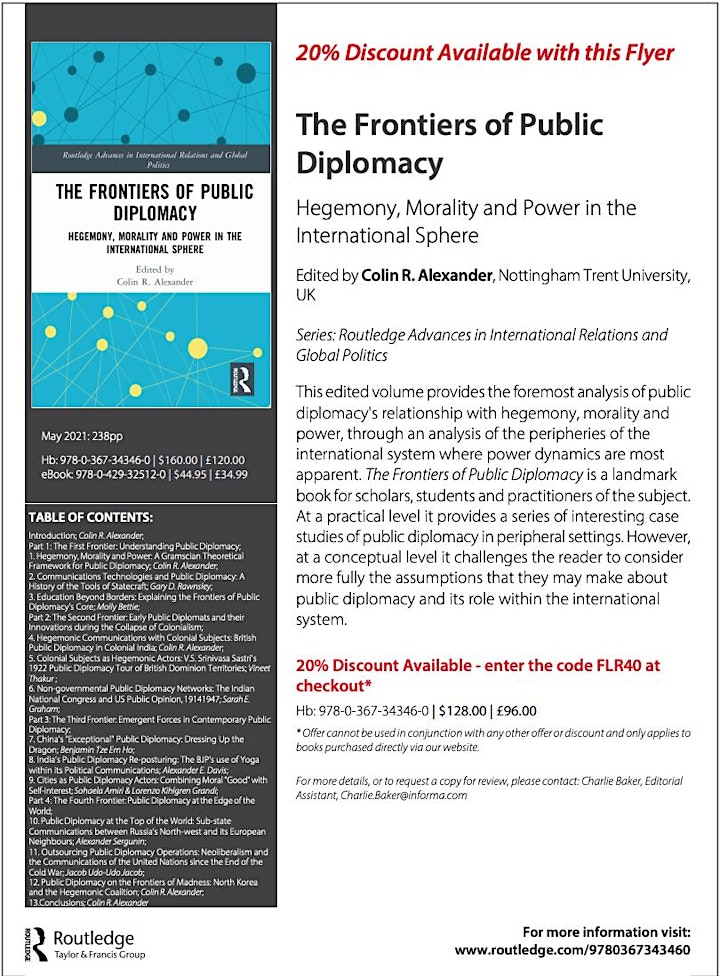 Organiser of The UN's Public Diplomacy Outsourcing (J. Udo-Udo Jacob and C. Alexander)