"The Untapped Power Of Teaching Peace" With Lauren Coffaro & Wisdom Addo
Sales Have Ended
Registrations are closed
For more information about the togetherTalks and future events visit https://www.rotarygbi.org/events/togethertalks/
Sales Have Ended
Registrations are closed
For more information about the togetherTalks and future events visit https://www.rotarygbi.org/events/togethertalks/
"The Untapped Power Of Teaching Peace" With Lauren Coffaro & Wisdom Addo
About this Event
Tuesday 15 December 2020 - 19.05 - 19.45
togetherTalks is a fortnightly series of conversation events, connecting people from across the globe to a range of leading speakers from the worlds of business, volunteering, the charity sector and more. Brought to you by Rotary in Great Britain and Ireland.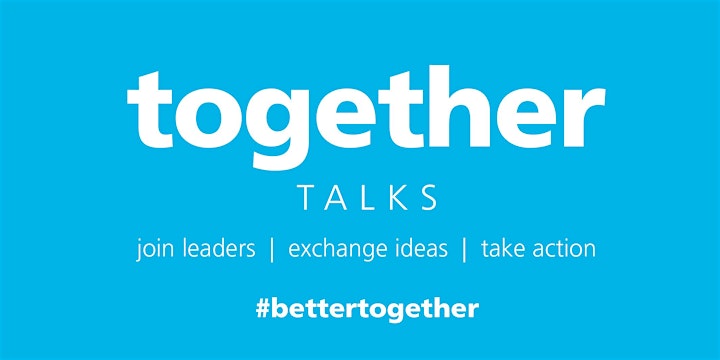 Tickets
Exclusive Zoom Room Access
Get exclusive access to the togetherTalk and be part of a limited audience who join the conversation with the hosts and guest speaker. Registering for Zoom Room Access is your opportunity to put your questions to our speakers.
YouTube Live Stream Access
All togetherTalks will be streamed live on the Rotary in Great Britain and Ireland YouTube channel, so if you're interested in getting involved in the chat room conversations, watching the event live and learning a few things, make sure you register to receive event reminders and immediate access to the live stream.
Guest speaker
Lauren Coffaro - Director of global programs at PeaceJam
Wisdom Addo - Exec. Director - West Africa Centre For Peace Foundation (WACPF)
Speakers Bios:
Lauren Coffaro believes youth are key to building peace. At the PeaceJam Foundation, she works alongside 14 Nobel Peace Prize winners to mentor young people in 40 countries to take action for positive change in their communities. Her passion for peace education was born from her own experience as a young leader in Rotaract at Northwestern University and in Chicago. Lauren received her Master's at University of Bradford as a Rotary Peace Fellow. Her work and research in peacebuilding through dialogue, exchange, and the arts enabled her to live and work throughout the Americas, including in Colombia, Guatemala, and Argentina.
Wisdom Addo is a Rotary Peace Fellow and Executive Director at the West Africa Centre for Peace Foundation (WACPF), a non-governmental organization serving schools and communities through education on human rights, leadership and peace building in Ghana. Wisdom also serves as Africa Chapter Coordinator for the PeaceJam Foundation. His work provides peace education and focuses on advancing skills, values, and knowledge, thus contributing to a global and sustainable culture of peace. Wisdom helped establish PeaceJam in Liberia through the Gbowee Peace Foundation for Africa. Wisdom is currently an M.A candidate in Peace Studies at the Rotary Peace Center in Japan.
" Daily kindness and empathy to one another are the ingredients that brings us peace" – Wisdom Addo