Description
Join us in this webinar where we discuss with Hugh Atkinson the central position of the USA in tackling climate change and whether they will become a part of the solution or remain a part of the problem.
With leading climate scientists warning that the Earth is perilously close to breaking through a 1.5C upper limit for global warming, only eight months after the target was set this Webinar will look at the position of the USA by focussing on the political responses in the USA to the policy challenges of mitigating climate change.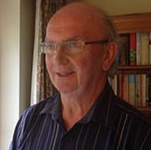 Hugh Atkinson will argue that the USA is not just part of the problem but has the potential to be part of the solution to tackling climate change. Yet it faces a number of key obstacles in seeking to realise this potential. But the USA ecological footprint is so large that it is very difficult to see how the world can effectively tackle climate change without substantial and substantive action by the USA.

Joining each of our webinars costs £2.00 but they are free to members of GlobalNet21. Joining GlobalNet21 costs £15 a year or £7.50 if you are on benefits, unemployed or a student.
Once you join GN21 then you can attend all future network Webinars free for the next twelve months. If you are in London you can also join our face to face meetings and take part in developing our events.
You can join up on this page when you register.