THE USUAL UNIDENTIFIED THIEVES - Films of 1958

Tuesday, December 20, 2016 at 8:30 PM (GMT)
Event Details
FILMS OF 1958

THE USUAL UNIDENTIFIED THIEVES

Dir.: MARIO MONICELLI

When I was thirteen, my parents, Uncle Joe, Aunt Estelle and I wept with nearly nonstop laughter through a television viewing of Mario Monicelli's I Soliti ignoti (The Usual Unidentified Thieves). Uncle Joe, who was born in Italy, loved Italian films—even those whose politics and social mores were far more liberal than his own. But who doesn't love this heist spoof, a riotous send-up of Jules Dassin's somber Rififi (1955)?
Thieves begins with an attempted car theft in the wee hours. The horn gets stuck in its sounding mode. As the thief tries to vacate the scene, his coat gets caught in the door. Cut to prison, to what will become a visual refrain: a chain of incarcerated men in a military quick-step. Thief to lawyer: "I've got to get out right away. I have a job to pull that will get me sent up for life!" Solution: someone has to be hired to confess to the crime and take the thief's place. But it must be a first-time offender so he gets only six months. Does anyone know such an innocent?
Peppe, an inept boxer, gets into prison all right, but somehow the actual criminal isn't let out—and poor Peppe is sentenced to three years! Frustrated, the thief shares with Peppe the big job he has planned. Now in the know, Peppe tells the fellow the truth: he got a one-year suspended sentence. Released, Peppe recruits his buddies for the perfect, easy crime. But what bumblers they all turn out to be!
The splendid script is by Monicelli, Suso Cecchi d'Amico, and the team of Agenore Incrocci and Furio Scarpelli. And the cast is to die for: Vittorio Gassman, Marcello Mastroianni, Renato Salvatori, a luscious teenaged Claudia Cardinale, and Totò.
 -Dennis Grunes
  .

FILM STARTS AT 8.30 PM
102 mins

Please do not eat in the cinema
 .
Please DO NOT book a seat if you are not sure of your availability! Seats are limited and each booking reduces the number of seats available to others. If you cannot attend, please cancel your reservation as soon as possible by going to "MY TICKETS" on the email from Eventbrite: this will release your seat to someone else...

If the film is SOLD OUT, there will be an automated waiting list, which will contact you if/when a seat becomes available.

Upon leaving the cinema, please make a donation towards our running costs and support your club.  Thank you!

When & Where

Sands Films Cinema
82 Saint Marychurch Street
SE16 4HZ London
United Kingdom


Tuesday, December 20, 2016 at 8:30 PM (GMT)
Add to my calendar
Organizer
Sands Films Cinema and Events
Sands Films is a busy film studio and production facility set up in an 18C warehouse
in Rotherhithe since 1975.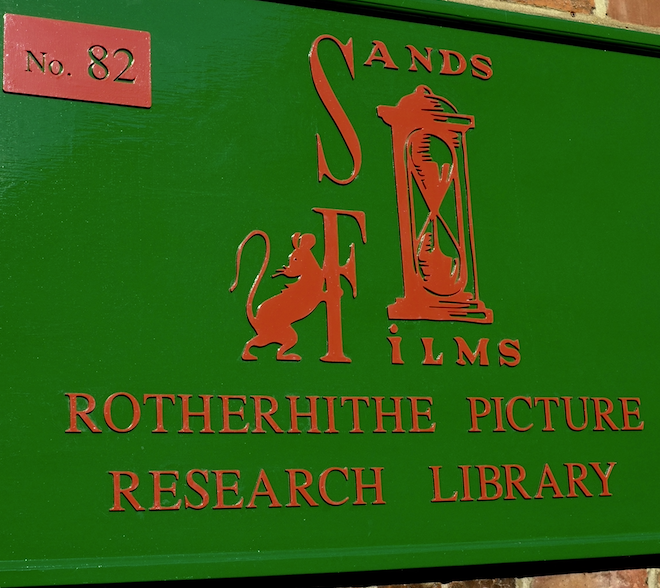 In 2005 Sands Films started a Cinema Club in its screening room.
The popularity of these weekly sceenings has triggered more screenings and events open to the public.
All bookable events or screenings are listed here:
CINEMA CLUB
ANGLO-RUSSIAN CULTURE CLUB
LIVE STAGE STAGE PRODUCTIONS
CONCERTS
Most screenings are free but donations are welcome: the loo paper, the business rates and the power all still have to be paid!
Live events have a charge to pay performers.
To join the weekly mailing list:  http://eepurl.com/h8aTE
Private and corporate events can also be booked.
THE USUAL UNIDENTIFIED THIEVES - Films of 1958