Description
We are delighted to announce that the 2017 Nex Exchange VCT and EIS Investor Forum will be held on Friday 24th November 2017.
Our first keynote speaker will be John Timpson, CBE, the inspirational CEO and owner of Timpson the UK retail shoe repair chain with over 1,300 shops.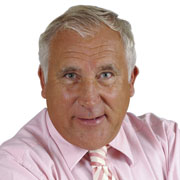 Our second keynote speaker will be Mel Stride MP, Financial Secretary to HM Treasury
Mel set up his own business in 1987 specialising in trade exhibitions, conferences and publishing. He expanded this venture into the United States working there before selling the US company. Mel believes that it is valuable for politicians to have had career experience outside of politics before entering Parliament - he became an MP at 48 - and his background in entrepreneurship has made him a valuable contributor in Westminster on business issues.
The full agenda for this year's NEX Exchange VCT & EIS Investor Forum can be found HERE.
You can find our Terms and Conditions here.