Description
In partnership with:

For Jacob Rees-Mogg the 19th century was a golden era. It was a time of moral certainty, of a global vision for Great Britain, and a confidence in the essential goodness of our great nation. And it is a period of history that offers us guidance as we collectively seek a way forward for Britain in these confusing times. In a new book Rees-Mogg celebrates twelve prominent figures from the Victorian era, including the statesmen Palmerston, Peel, Gladstone and Disraeli, two military leaders, Napier and Gordon, and of course Victoria herself and her consort Albert. Rees-Mogg salutes the Victorians' drive and reforming zeal – to lower the cost of food, reform the prison system and abolish the slave trade. They bequeathed us a stable democracy, the rule of law and freedom of speech, which led to the stable and prosperous state we enjoy today, Rees-Mogg argues. There is much that we can emulate in the Victorians' sense of duty and self-belief.
While few would deny that the modern age owes a debt to the Victorians, many would argue that Rees-Mogg's vision is a somewhat blinkered one, reflecting his own position as a Conservative MP on the right of the party and an ardent Brexiteer who believes in a post-Brexit global Britain. Joining Rees-Mogg on stage to challenge his views will be Tristram Hunt, director of the V&A, former Labour MP and historian of the Victorian era. First of all, Hunt will ask, where are the women in Rees-Mogg's version of Victorian Britain? Apart from Victoria, every person on Rees-Rees-Mogg's list of twelve is a man. Where are the reformers such as Sylvia Pankhurst, Octavia Hill and Elizabeth Fry? Where are the artistic giants, such as Charles Dickens, George Eliot and John Ruskin? Where are the Victorians at the wrong end of British imperial power, such as Samuel Sharpe, a slave in Jamaica who led a rebellion which helped bring an end to slavery? And at a time when the morality and legacy of the British Empire is coming under scrutiny as never before, is it not a provocation to include two military commanders who played a part in what are now increasingly viewed as ethically dubious endeavours, such as the Opium Wars and the rapacious expansion of the Empire?
Rees-Mogg believes that if Britain can regain the self-confidence, moral certainty and outward-looking vision of the Victorians, we will thrive. But in the complex, interconnected world of the 21st century, is this vision of Britain not an outdated one? Join us on May 21st to hear Rees-Mogg and Hunt lock horns and make up your own mind.
Book Bundles
All tickets include a copy of Jacob Rees-Mogg's forthcoming book, The Victorians: Twelve Titans who Forged Britain, at the discounted price of £12 (RRP £20). Books can be collected from the venue on the night of the event.
Speakers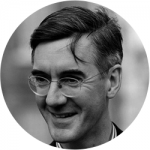 Jacob Rees-Mogg
Conservative MP and author of the forthcoming book 'The Victorians: Twelve Titans who Forged Britain'
Conservative MP for the constituency of North-East Somerset. He is the chair of the European Research Group, and sits on the Brexit Select Committee and the European Scrutiny Committee. After Eton, Rees-Mogg read History at Trinity College, Oxford, before moving into finance. He co-founded Somerset Capital Management, which specialises in investment management for pension funds and charitable organisations. The Victorians: Twelve Titans who Forged Britain is his first book, published to commemorate the 200th anniversary of Queen Victoria's birth.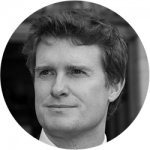 Tristram Hunt
Director of the Victoria & Albert Museum
Director of the Victoria & Albert Museum. He is a former Labour MP for Stoke-on-Trent Central and a former shadow education secretary. He read history at Trinity College, Cambridge. Between 2001 and 2010, he was Senior Lecturer in History at Queen Mary, University of London, and presented a range of radio and television programmes for the BBC and Channel 4. Hunt's books include Building Jerusalem: The Rise and Fall of the Victorian City, the award-winning biography, The Frock-coated Communist: The Revolutionary Life of Friedrich Engels, and Ten Cities That Made an Empire.
CHAIR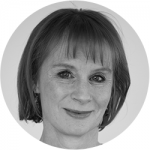 Anne McElvoy
Senior Editor at The Economist and head of Economist Radio podcasts
Senior Editor at The Economist and head of Economist Radio podcasts. She is a regular presenter of arts and politics shows on Radio 3 and 4, and a panellist on the BBC's Moral Maze. She also writes a weekly political column on British and European politics for the Evening Standard.
Speakers are subject to change.