Location
Coleg y Cymoedd Rhondda Campus
Pontrhondda Road
Llwynypia
CF40 2TQ
United Kingdom
The launch event for Hwyl (the public facing name of the Rhondda Learned Society). Ideas and discussion about the Rhondda of the future.
About this event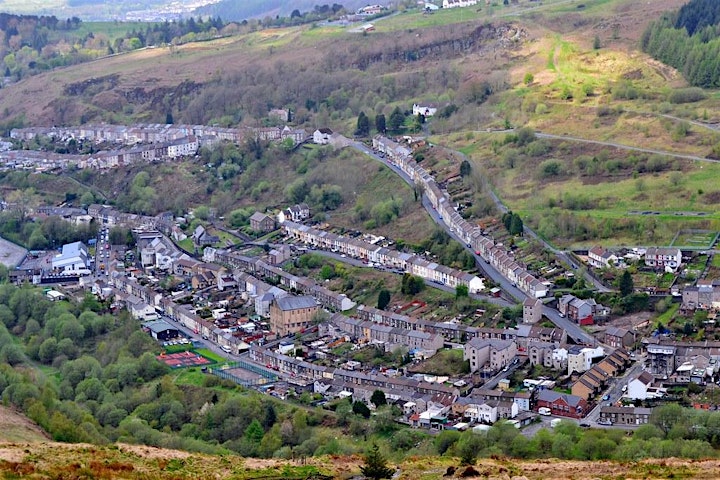 'The View from Old Smokey: Why the Rhondda was left behind, and what to do about it' Presented by Professor Calvin Jones (Cardiff University)
In Calvin's presentation he will explore the economic plight and consequent social and political attitudes of 'left behind' communities. He will examine whether particular types of local long-term economic decline affect how residents in different places view the world; here in former mining communities of the UK which remain economically peripheral and are home to community narratives that emphasise the shared economic, political, and cultural heritages that are often fundamental to those places' very existence.
Calvin's work reveals that residents of former coalmining communities are highly politically disengaged, with low levels of trust and political efficacy, and low involvement in the political process. Moreover, his analysis shows an increase in political engagement over the EU referendum campaign period, which directly addressed some of the grievances felt by these communities.
Born and brought up in the Rhondda Valley. Calvin holds a PhD in the Economics of Tourism and Major Events. He has been involved in the development of a number of measurement tools for sustainability, including the pilot Environmental Satellite Accounts for Wales and the Tourism Environmental Satellite Account for Wales. His research interests focus on sustainable regional development, energy economics, and AI, automation and future skills. He is a failed novelist, rock star and screen writer, but a winner of the Moss Madden Medal in regional science.
Hwyl - Learned Society of the Rhondda Valleys
Aim To create and share knowledge about the Rhondda Valleys' economic, societal, cultural and ecological future.
Objectives
• To capture learning from past and current Rhondda based economic, social, cultural and ecology related experiences
• To create knowledge to support a thriving social, economic, cultural and sustainable ecological future for the Rhondda Valleys
• To use a variety of communication media to share knowledge and learning about the future of the Rhondda Valleys.
• To influence Welsh Government and local authority policy which has implications for the social, economic, cultural and ecological future of the Rhondda Valleys.
The Learned Society of the Rhondda Valleys has been developed in collaboration with Aberystwyth University.