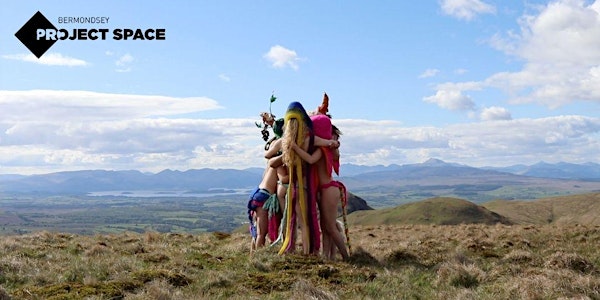 The Voices Film Series: Unearth Me and See Me Wildly Dance
Location
Bermondsey Project Space
185 Bermondsey Street
#183
London
SE1 3UW
United Kingdom
Screening of 'Unearth Me and See Me Wildly Dance' - a collaborative art film based in a fantasy queer mythology. Followed by a talk and Q&A
About this event
Join us for a screening of Unearth Me and See Me Wildly Dance. The screening will be followed by a Q&A session with the creative team.
( The viewing room at Bermondsey Project Space is accessed by a flight of 12 steps)
Unearth Me and See Me Wildly Dance is a collaborative art film based on a fantasy queer mythology created primarily by queer and non-binary artists Raechel (Rae) Teitelbaum and Brody Mace-Hopkins.
The film is made up of a series of performances, woven together by a poem and a narrative, about monsters, humans, and spirits, whose complex entanglements reflect on the social, spiritual, and ecological interplay between these creatures and their environment.
The narrative explores the formation of this fantasy world comprised primarily of anthropocentric, humanoid creatures, the 'humans', the wondrous beasts living symbiotically with the earth, the 'monsters', and the 'spirits', guardians of all realms, earthly and celestial.
This tale is told primarily from the perspective of the jubilant and resilient monsters who were imagined to be symbolically connected to queer, trans, and marginalized people who are often seen as "Other" and experience violence and oppression, which is generated by the humans in the film, who are out of touch with nature and the spiritual realm. Amidst a sacrifice and loss, the monsters work to overcome major challenges and lead the way towards a more harmonious future. This film acts as a cathartic expression of chaos, ekstasis, trauma, healing, and rejoicing.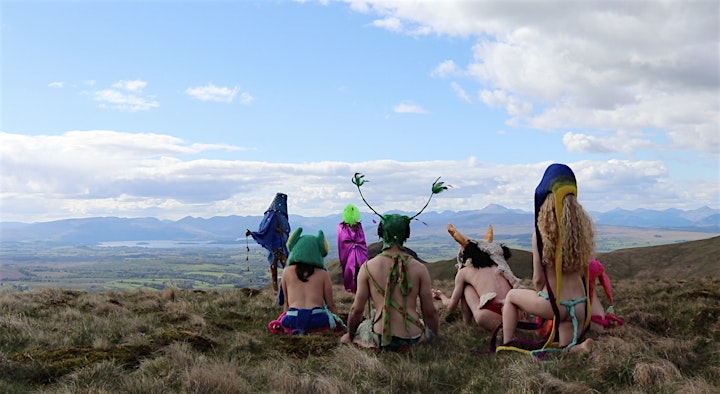 Unearth Me and See Me Wildly Dance was initially a poem written by Rae, which later became the basis for the film and script that was born from their interactions with Brody's artwork and artist statement. Throughout the UK's winter and spring lockdown, Rae and Brody worked intensely on developing several handmade, felt costumes and masks as well as resin, latex, and other forms of mixed material and fabric costumes as well as a script. This project also involved collaborations with LGBTQ+ and women artists and performers including Joa Blumenkranz, Tara Jerome, Lilith Newson, Arthur Griffiths, Nelly Henzler, Genoa Gray, and Rachel Chevat through costumes, sound, and performance. This piece was rooted in an interest to engage in skill sharing, mutual support, and building worlds collectively to begin deconstructing some of the binary and capitalist approaches to art. The film was shot in the county of Sterling, Scotland and the cast and crew were hosted by queer artists, Bear Kenchington and Bel Gilbert Scott in accommodations built to be environmentally compassionate with the surrounding nature, following the ethos of the film.