Description
The VR/AR Association (VRARA) is an international organization designed to foster collaboration between innovative companies and people in the virtual reality and augmented reality ecosystem that accelerates growth, fosters research and education, helps develop industry standards, connects member organizations and promotes the services of member companies.
This 2nd quarter seminar in Birmingham will be looking at HAPTICS and other ascociated 4D aspects of VR, AR & MR.
Proposed agenda
12:00 - 12:45 Arrival and Networking
13:00 - Speaker 1 TBC
13:30 - Speaker 2 TBC
14:00 - Networking Break and opportunity explore any exhibits
14:30 - Speaker 3 TBC
15:00 - Speaker 4 TBC
15:15 - Q&A panel.
15:45 - Networking and Close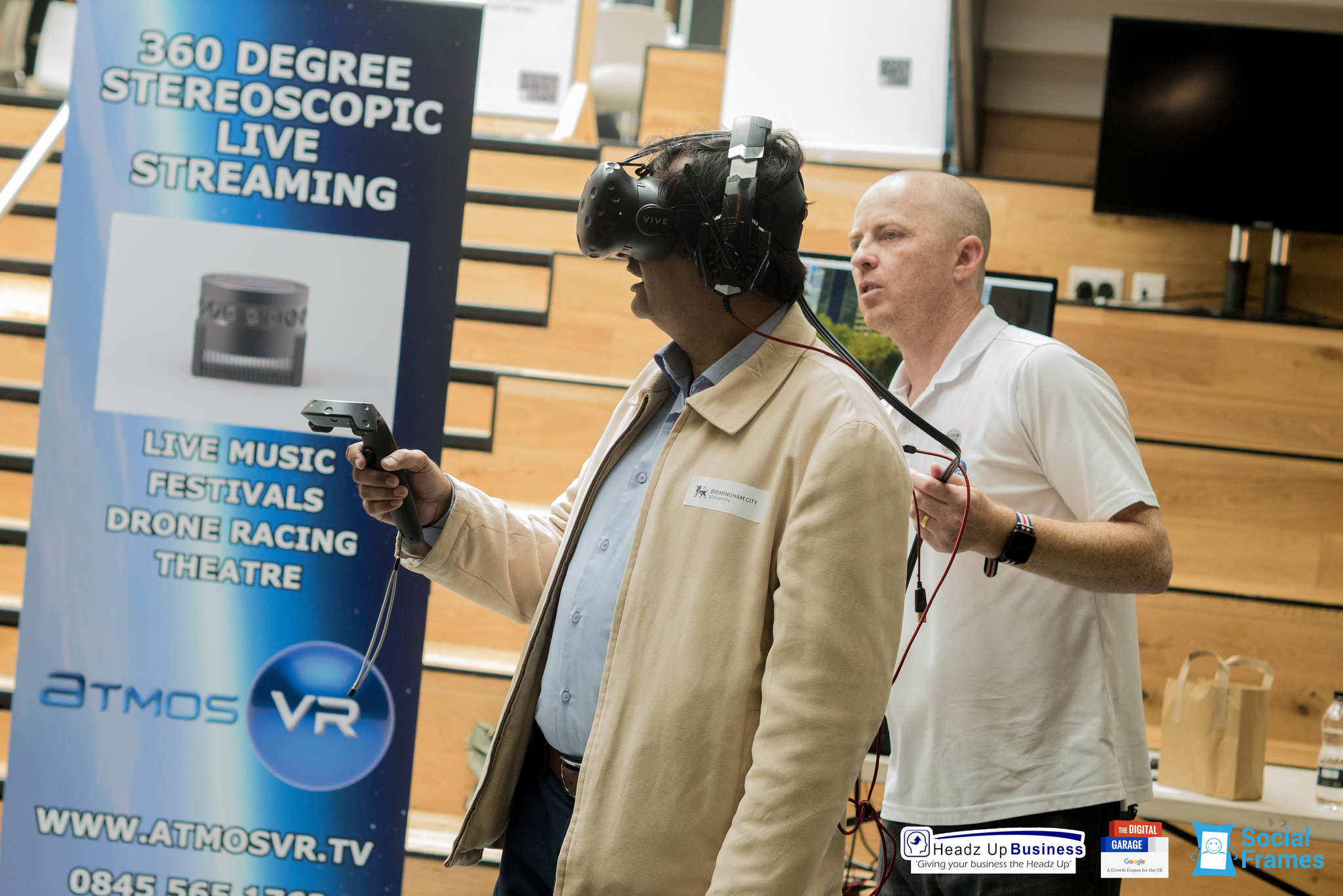 Over the course of 2018 we will be inviting speakers from around the VR, AR & MR worlds to talk to our audience about the state of the tech environment. The seminars are free to existing VRARA members and £7.50 (plus EV fees) to non members. This will will go towards venue costs and refreshments for the day.
***VRARA MEMBERS ONLY***
Please contact us for the VRARA discount code enabling your free ticket.
VRARA Birmingham would welcome offers of sponsorship at these events. Sponsors can benefit from a global reach of over 3800 members across 40 worldwide chapters.
Please email kev@thevrara.com for more details about speaking/sponsorship opportunities or about the event itself.
Direct line is 07880 552897
We hope you can join us.