As a leader, is it ok to show vulnerability? How do you actually do it and what happens when it goes wrong?
About this Event
Brene Brown and many others advocate vulnerability as a quality of great leaders, but how do you actually do it and what happens when it goes wrong?
Executive coaches share their experience and guidance on the topic. Executive Coaches share their experience and guidance on the topic.
Their insights will provide an invaluable and refreshing pause, new perspectives and challenge your thinking.
**Tickets are free. However we'd be delighted if you'd like to make a donation to Rocking Ur Teens CiC, a social enterprise that inspires teens and increases their aspirations.**
Host: Jenny Garrett - Leadership Development Consultant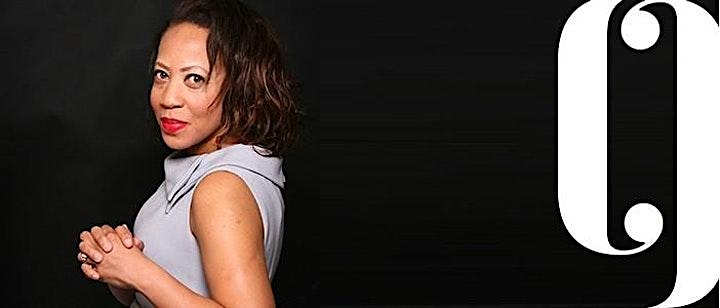 Jenny Garrett is a Leadership Development Consultant, specialising in executive coaching, facilitation and research in the area of leadership and change.
She is experienced facilitator of programmes for Managers, Directors and CEOs from a variety of organisations, including private and public sector.
Prior to this she held senior Marketing Roles for organisations such as Ashridge Business School, Hamptons International and Schroder Leasing.
Jenny's specialist areas include:
Diversity – 'no longer counting people, but making people count', exploring and appreciating difference, culture and beliefs to provide the best organisational solutions.
Leadership Coaching – providing the challenge and support that can be missing for executives at the most senior levels of an organisation to keep them on track.
Team Performance – through team coaching, enabling improved lines of communication, increased self-awareness and an understanding of others perceptions.
Jenny has a Masters Degree MA (Management Learning & Leadership) Lancaster University. BA Honours Business, University of Westminster and Coaching Qualifications with Ashridge Business School and Lancaster University. She has the highest honorary award of ' Companion' from the Institute of Leadership and Management.
Speakers:
Geetha Ramchandran - Executive Coach, Leadership Coach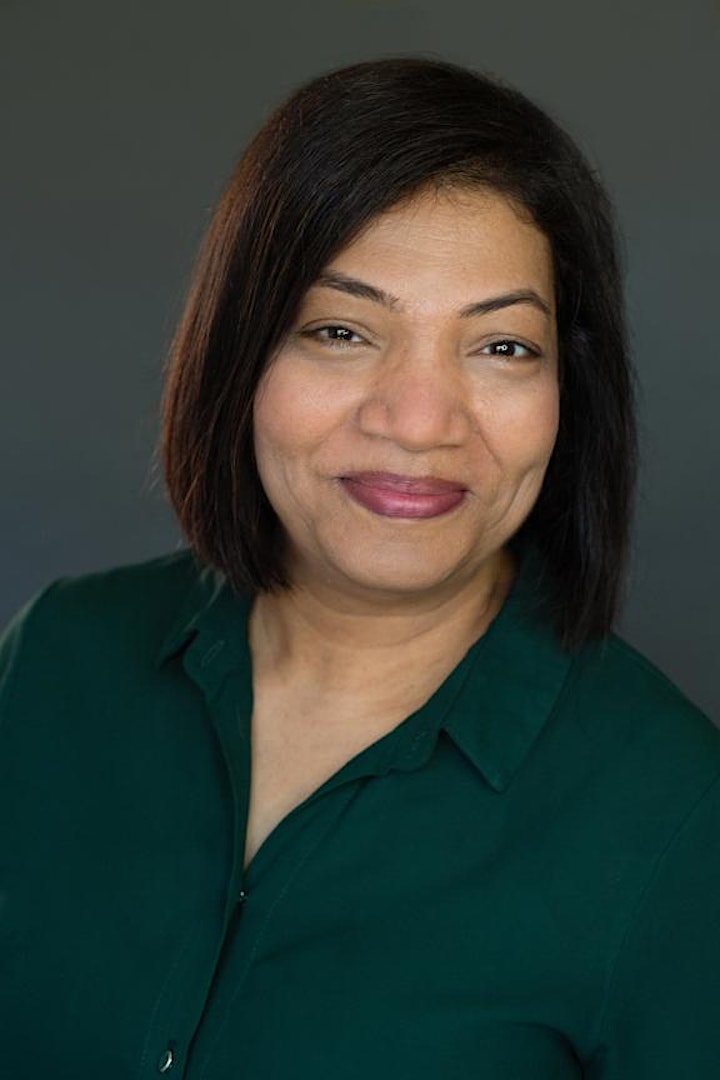 Geetha is an accredited Leadership Transformation Coach and Executive Coach, helping senior leaders and managers become the best version of themselves.
Geetha is accredited with the International Coaching Federation and works with senior leaders (senior execs, execs, vice presidents, directors, head of departments) and managers, both experienced and new to leadership roles. She helps enable individual leadership skills and presence and can also help tap the intelligence available in collective leadership and the power of teams.
As a Coach, she believes that the Coachee innately knows what to do, and she helps them uncover this through powerful coaching techniques. This creates authentic leadership and transformation (an ability to see things from a different perspective) which has a long term effect. This also helps leaders achieve exponential success in their goals.
She has 20+ years experience working within organisations and held senior management positions before specialising as a Coach. She trained with Barefoot Coaching UK in their post-graduate program in Personal & Business Coaching and has had additional training in Systemic Constellations, Organisational Relationship Systems, Transactional Analysis and Psychology. She is also an Agile Practitioner and a Change Management Practitioner.
She is qualified to run the "Leadership Circle Profile", a 360 profile instrument for senior leaders, that helps them understand their leadership potential utilisation and effectiveness in a safe space (the profile report also provides percentile scores using a global norm base of senior leaders).
Working with HR and L&D at a global corporate, in 2020 Geetha received an NPS (Net Promoter Score) of 100 for a 6-month leadership coaching program. She also received the "Telegraph Woman of the Year" award in 2018 for organisational transformation and "Made a Difference" award at Acumen Commercial Insights in 2014 for team transformation. Geetha has worked with leaders and teams in different cultures and countries.
She is the Founder and Director of Powerfully Human Coaching and Consultancy Ltd.
Nita Sharma - Executive Coach, Leadership Coach, Performance Coach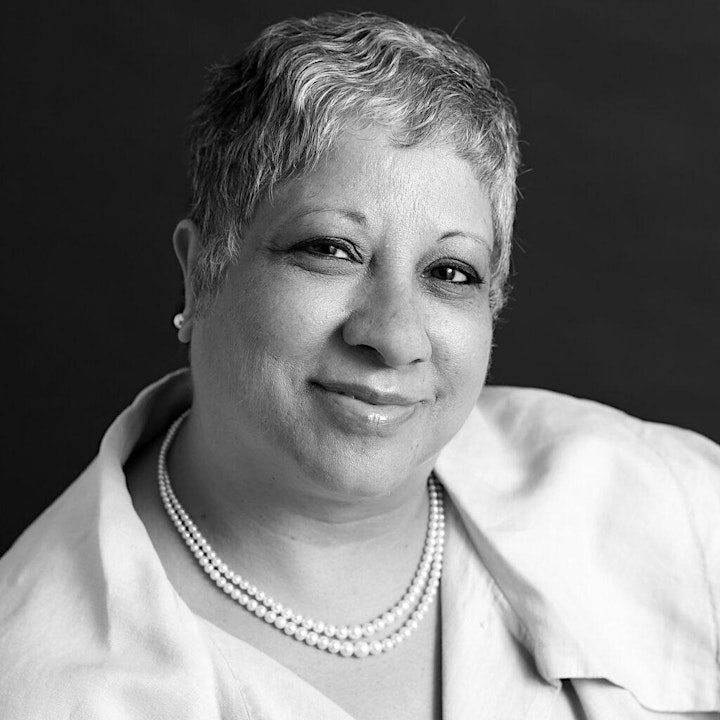 Nita is an accredited coach and facilitator with over 25 years' experience of working with multi-national, complex stakeholders in global organisations. Her key areas of expertise include executive coaching, diversity and inclusion, leadership development, cross-cultural management and mindfulness.
She has extensive experience of coaching leaders across different sectors, from large multi-nationals to non-profit organisations who are focused on achieving results through developing their personal strategy, performance effectiveness or developing leaders' abilities.
Nita's global experience extends to working with clients in the UK, Continental Europe, USA, EMEA, APAC and India. Clients worked with include, The Red Cross, ARM, Novartis, GSK, Shell, The BBC, Aviva, Saint-Gobain, APMTerminals, SAY LLP, Babcock, Tesco, Coventry University and the University of West England.
She is a passionate disrupter of change, helping individuals and teams to be the best versions of themselves through creating a sense of safety, allowing people to openly share and communicate their issues.
Nita combines practical solutions with behavioural change, helping clients to identify and define in inspirational terms, what goals and outcomes they want to achieve and the best way to get there.
She is courageous in calling her clients on any behaviours that are not conducive to growing themselves, the team or the business, and holding them accountable for what they commit to.
Nita's coaching clients often describe my style as collaborative, versatile, insightful, open and challenging. She is committed to building a truly collaborative relationship based on what we create together as coach and client. She holds her clients to be naturally creative, resourceful and whole, with the client the expert in their own life and in charge of their agenda.
As a coach, she believes that, regardless of title or position, we are all leaders and that when we connect with our authenticity and our most powerful self, our goals and dreams can be realised, and the seemingly impossible becomes possible. Core to her philosophy as a coach is the interconnectedness between our mind and body and how becoming more mindful, self-compassionate we can create successful strategies for ourselves.
Her coaching approach combines practical solutions with behavioural change when working with clients, helping them to identify and define in inspirational terms what they want to achieve and the best way to get there.
Her approach works well in supporting those wanting to move into new leadership roles, wanting to leave a legacy. The way she works also works well for people who are seeking to minimize their saboteurs, find different strategies and have changes that is sustainable.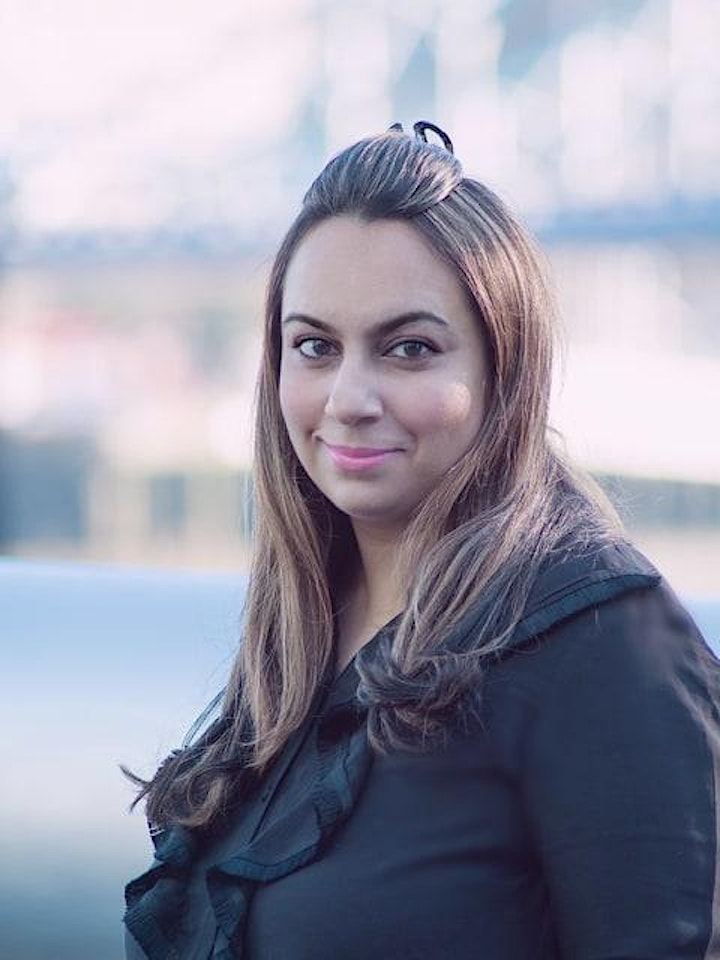 Hira Ali, Chief Executive Officer of Advancing Your Potential, Managing Director of International Women Empowerment Events Founding Director of Career Excel Co-Founder of The Grey Area is a multi-faceted career coach and trainer who has impacted hundreds of people from various industries and professions across the world.
She is an Associate Certified Coach accredited by International Coach Federation and a professional member of the Association for Neuro Linguistic Programming.
Her widely acclaimed leadership and coaching articles have been published across a variety of leading outlets: Hira's work has been featured in several interviews the recent one being by former BBC journalist Dan Parry -some of her blogs have been shared by Arianna Huffington herself. Her career development podcast, 8 Minutes of Learning With Hira Ali, has been featured in HuffPost as one of the top 100 rising podcasts with guests.
Hira is a registered coach and mentor at various international organisations including: American Corporate Partners, the National Health Services, Mentor2mentees, and The Cherie Blair Foundation. She is the recipient of the Top 100 Women – Lift Effects Star Award and was one of the top three finalists for the Baton Awards, Entrepreneur of the Year.
She has recently won Highly Commended women in media award sponsored by Microsoft at the prestigious win trade awards. In her recently published book Her Way to the Top: The Glass Ceiling is Thicker Than It Looks, she highlights the internal and external road blocks impeding a woman's climb to the top irrespective of her culture and geography.
The book has earned outstanding reviews from global influencers like Dr. Marshall Goldsmith, Cherie Blair, Valerie Young, Dr. Lois P Frankle, Dr. Shola, Ziauddin Yousafzai (Malala's dad) and many more and received a letter of appreciation from the London Mayor himself. Her Way To The Top has made it to the local newspapers such as Ham and High and international ones such as Europe Breaking News.
Hira has been featured as a role model in the book Girls Who Do you Want To Be alongside global influencers like Arianna Huffington, Reshma Sujani, Claire Shipman, Sallie Krawcheck and many more. She is very passionate about empowering women and ethnic minorities and is a strong advocate of diversity and inclusion at work place.