Description
Glastonbury and Wells are among Britain's greatest pilgrimage destinations.
Open to All (Bring your own Beliefs).
On Friday 13th - traditionally the day of the goddess, a most lucky day - walk with BPT pilgrim Guy Hayward and water expert Charlotte Pulver. These two great spiritual centres of pilgrimage are 12 miles apart, so be prepared, but the route is totally worth it, and touches many of the key holy places in this magical landscape.

We will start at the Chalice Red and White Springs, two very different sources of water in uncanny proximity. Then up to the top of Glastonbury Tor and St Michael's Tower, and down to the Gog & Magog, the last two remaining ancient oak trees, who once stood amongst an ancient procession of oaks to the Tor. Then, across the Somerset Levels and up to West Pennard Church and its secret well on the ridge, then down and across the Levels to 14th-century St Peter's, North Wootton, over Worminster Down where lore has it a dragon once lived (allegedly!), and eventually approaching the Wells of Wells through the Bishops' Park, and finally resting in the Cathedral to listen to the beautiful Choral Evensong waft over you at the end of a long day.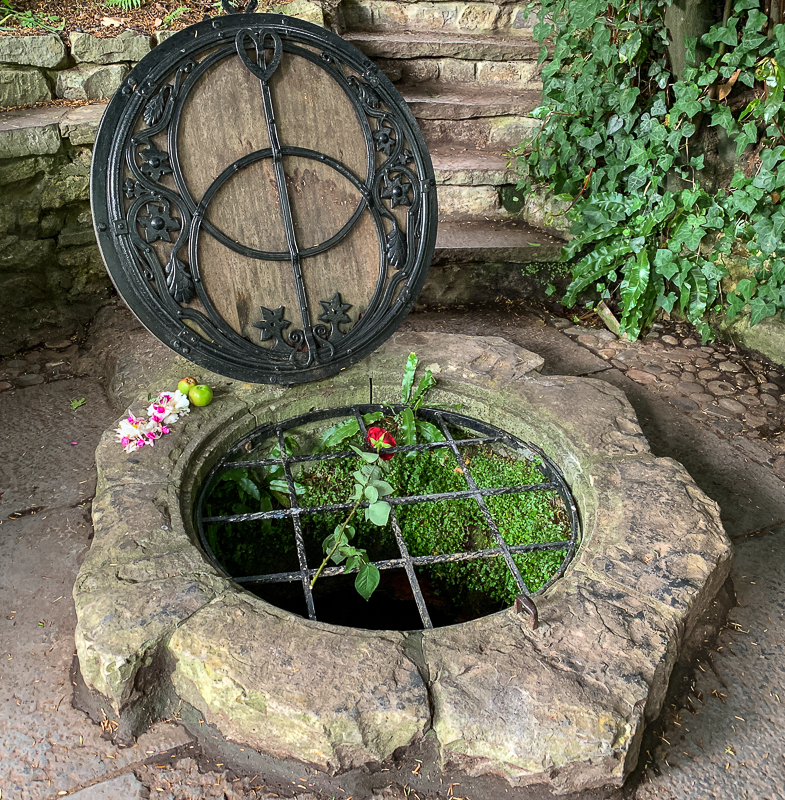 Chalice Well, Glastonbury
This Pilgrimage will include:
- New ways of meeting holy places (bring your own beliefs!)
- Pilgrim songs on the path
- Opportunities for silence
- Rediscovering your place in the British pilgrimage tradition
- Natural beauty and the wild places between the roads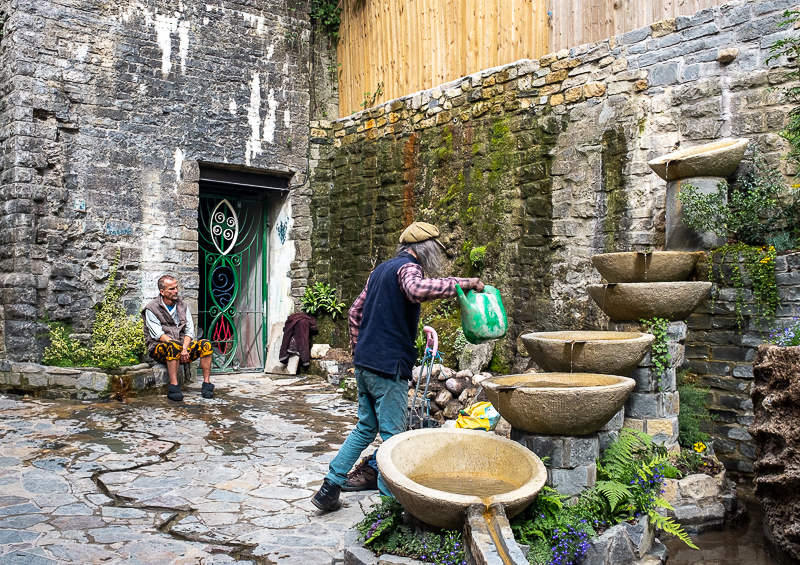 White Spring Exterior - through the gate you can go inside...
Fundraising
All ticket fees fund the work of the British Pilgrimage Trust, a registered charity which seeks to open up Britain's pilgrimage tradition in newly inclusive and exciting ways.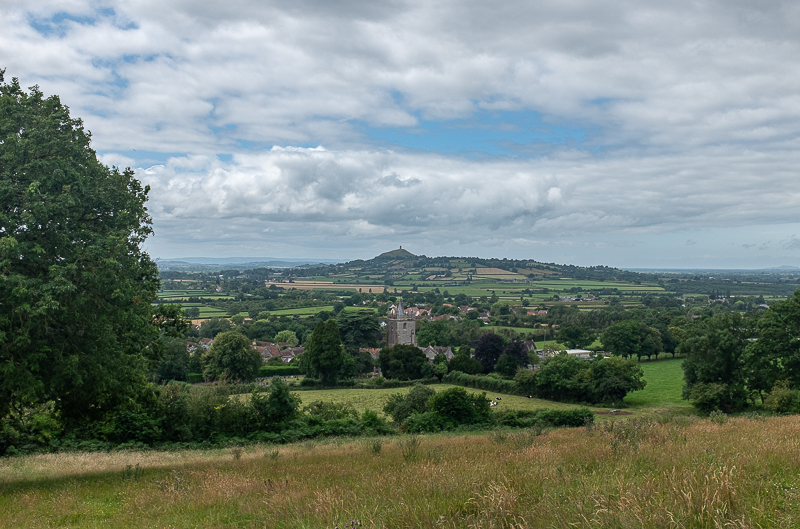 Glastonbury Tor and West Pennard Church
FAQ's
Who can come?
Anyone over 18 (or under 18 with parental guidance, bearing in mind the walking distance).

Is this religious?
All and no-faiths are equally welcome. We operate a "Bring Your Own Beliefs" policy. We ask that all participating pilgrims tolerate one another, whatever their beliefs.

Are there fitness limitations?
If you struggle to walk all day, this pilgrimage may be unsuitable for you right now. There are always plenty of escape points en route. But we will walk slowly, and start early. Unfortunately this pilgrimage is not suited for mobility-impaired people or those requiring wheelchair access.
Can I bring my dog?
Sadly not - we can't accommodate dogs on our guided pilgrimages. However, if you have a registered assistance dog, they are welcome.
If you would like to make a donation in addition to a ticket, click here.
We hope to see you on the path.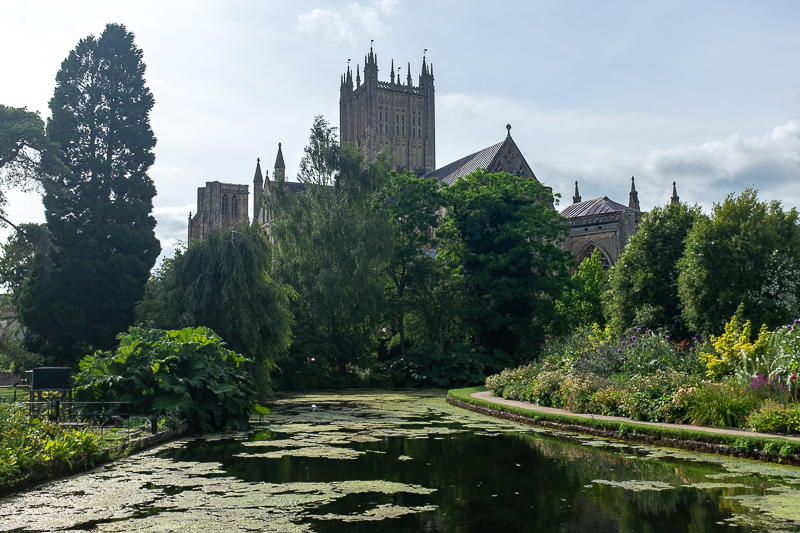 Wells of Wells Cathedral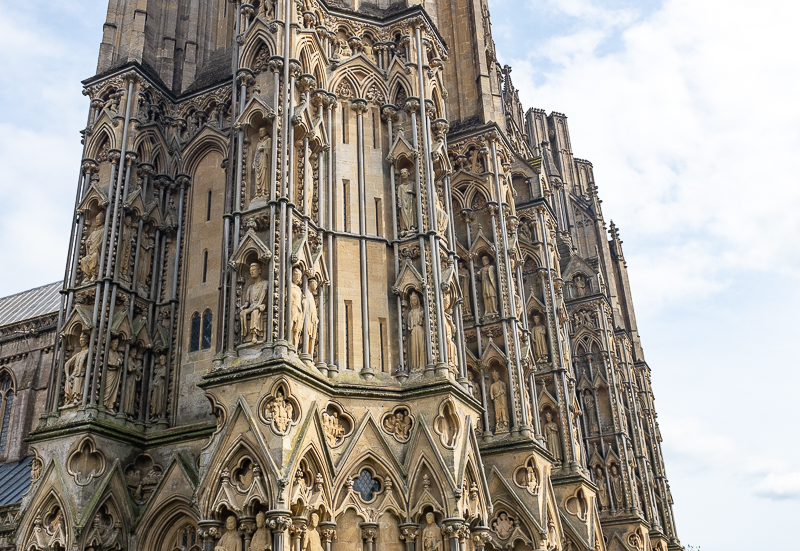 Wells Cathedral