About this Event
This workshop with contemporary mystic and spiritual leader Shakti Caterina Maggi will give both perception exercises and theoretical explanations of the power of meditation to open the heart of compassion. Shakti will lead attendees into an experience of this transformative openness, turning fear into joy.
Compassion is the ability to recognise our core essence as one Consciousness everywhere, meeting in the Heart our suffering with authenticity, and welcoming there the suffering of all those still living in separation.
Compassion is also the acceptance of resting in the Heart until this turning towards openness is possible for everybody, becoming in the meantime a portal of transformation for the whole world.
Come and spend a day exploring the Heart of compassion with this gentle yet powerful spiritual teacher.
PROGRAMME
9:00 Registration
9:30 Introduction by David Lorimer
9:45 Session with break for coffee at 11:15
13:00 Lunch break
14:15 Session with break at 15:15
16:30 Close
"True compassion can be very controversial, especially where there is a strong impulse to take sides as right or wrong. All this is based on the idea that we are separated one from another, something that blinds us to the possibility of recognising that we are Consciousness, that is the true Love that unites us all. Where this Love is not recognised, what we could call evil or darkness appears. In resting as this openness we can meet the world and ourselves from a space that is totally beyond the sense of being a separate person: it is seeing ourselves as the other, feeling their pain as ours. It is Love in action, an exquisite divine quality that shines through all humanity." - Shakti Caterina Maggi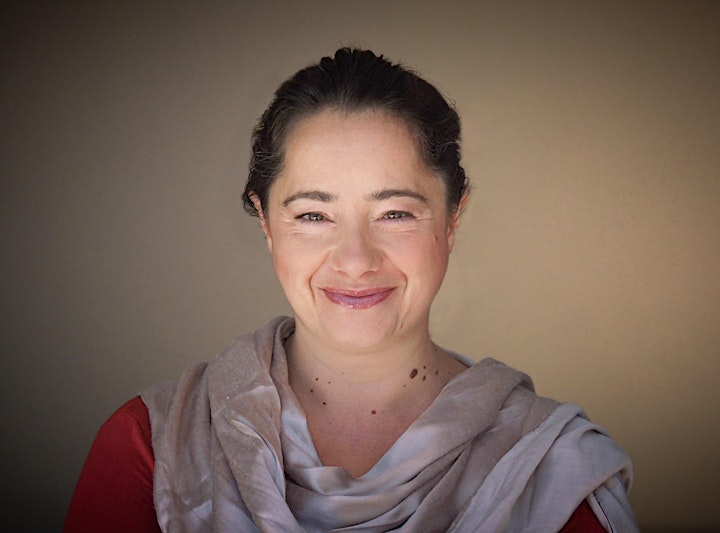 Shakti Caterina Maggi, contemporary mystic and spiritual leader, shares a message of non-separation (nonduality) between all beings in conferences, seminars and retreats around the world. Her interests focus on global awakening, the sacred feminine and the concrete possibility of embodying spirituality in our everyday life, though compassion and deep understanding.
She has collaborated with the Science and Nonduality (SAND) Conferences and other spiritual non-profit organisations around the world. She is one of the contributors of the first anthology about spirituality and science, On the Mystery of Being, published in 2019 by New Harbinger. She is currently working on publications about compassion as a way of transforming our world, which she will be sharing in this seminar.