About this Event
We are often asked what we can do to assist Mother Earth during these extraordinary times, times that were prophesied by shamans of all traditions; where the earth would go through dramatic changes. What we have discovered through this beautiful medicine path is that we, as children of the Earth, must also shift and change to come into balance, harmony and right relationship with all of creation; reciprocity (what you take you also give) underpins all of the Q'ero wisdom teachings.
Our introduction days are always a chance to dip your toes into the world of the Earthkeeper, to spend time in the company of medicine people trained in the wisdom traditions from the high Andes of Peru. What you will discover has been handed down to us by our long time friends and teachers, the Q'ero, keepers of this ancient body of wisdom. This weekend you will once again meet our friend Don Pascual who will be our guest here in the UK.
This will be a beautiful experiential day together where you will learn how to use and create your own despacho, a living prayer for the earth. During our time together you will learn ways to raise your energetic vibration, so that the note we put out in the world is the note of peace and balance, returning us to our natural state of Munay (Love), Yanchay (wisdom), and Y'ankay (service). You will discover that the key to keeping our balance through these times of change and transition is our connection to Mother Earth and our grace and gratitude for her gifts.
DISCOVER...
The cosmovision of the Medicine men and women of the Q'ero lineage.
How to call on the natural world and the forces of nature that surround us.
How to create Sacred Space.
How the Q'ero work with the elements to cleanse our energy field.
How to create one of the fundamental tools of this lineage: a Despacho, a prayer for the Earth, for yourself, your family, your community, and your life.
Simple, yet practical tools that you can take away and use yourself that will help you to cleanse your energy field and live in greater balance and harmony.
We complete our day together with a Fire Ceremony in the early evening. Here, we take our place around the fire, a place that has been held open for us, and this is a chance to express our gratitude for all that we have received during our time together and to let go of anything that no longer serves us.
If you are joining our training programmes, BUILD YOUR MESA or the MEDICINE WHEEL + HEALING TOOLS - or if you're considering it - this is an amazing opportunity to make a connection with this lineage and meet others who have stepped in already
WHAT YOU WILL TAKE AWAY
A new perspective on the world around you.
Some simple and powerful tools that you can use in our own life to help you to clear old patterns and ways of being, aches and pains, anything that no longer serves you.
A connection to a tribe of like-minded souls.
You will be gifted some of the most powerful transmissions, the rites of this tradition, by Don Pascual and the Spirit of the Inca team to help you step into your becoming, the version of yourself that is calling to you, the version of yourself that you came here to be.
A memory-making experience that will enrich you in the times to come.
CONTACT US
Here's how to get in touch and find out more:
Email chris@spiritoftheinca.com
or call +44 7765 258614.
visit www.spiritoftheinca.com
When you have booked your place, you will then receive by email all the information you'll need about where to meet us, and what to bring with you for our day together. Please do check your spam folder just in case; the email is from us but is sent by Eventbrite.
HERE IS THE SMALL PRINT
Cancellations: if you cancel your place within 10 days, 50% of your fee is refundable. If you cancel within 48 hours, your full fee is non-refundable.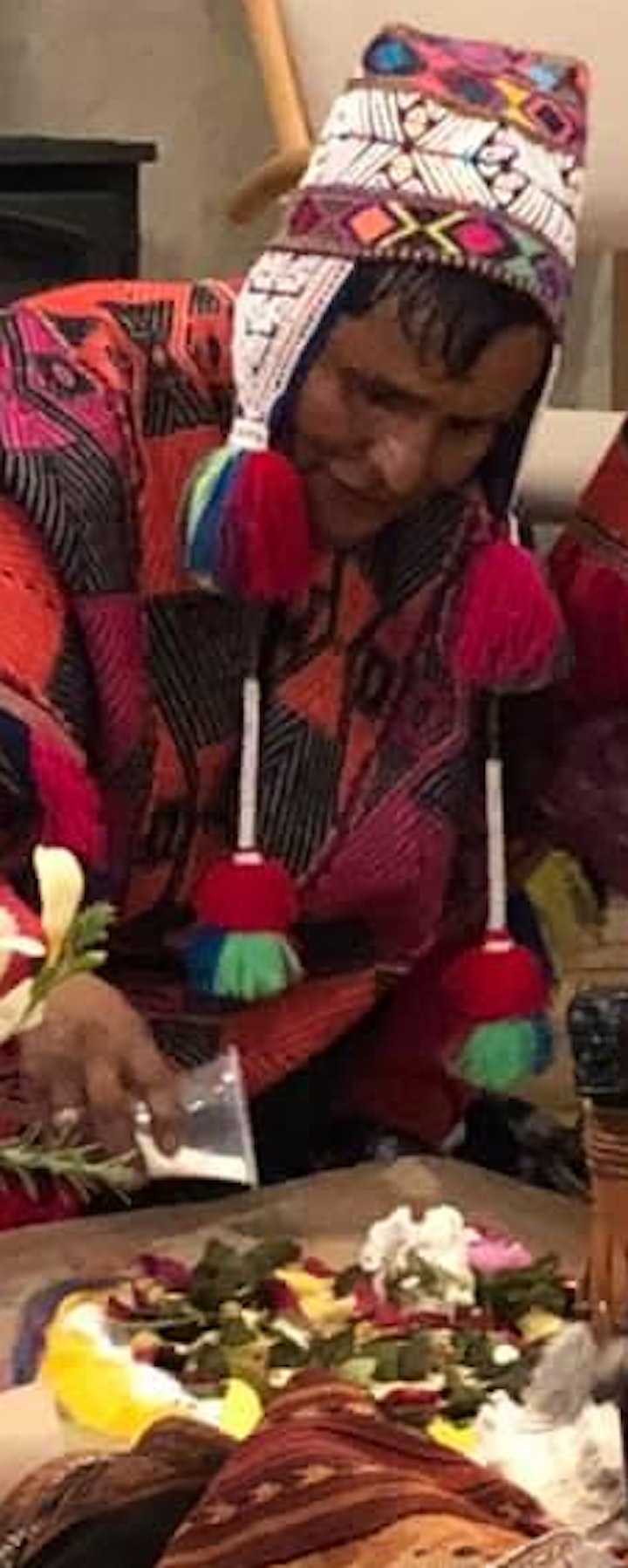 St Valentines is a time to send your message of love to each other... but how about this year we send our message of love to Mother Earth... the Mother that has nourished and nurtured us, that called us into her arms as we birthed ourselves into the world, the Mother that is always there for us and who tenderly keeps reminding us of her ever present love through the growth of all life and the creation of all things, and the winds of change that blow us gently towards who we are becoming. Our February introduction day helps us to remember our connection to this kind of love that in this tradition we call MUNAY. Don Pascual is well known for his MUNAY despachos and he will be teaching how to create this living prayer of gratitude.