Description
Technology and innovation continue to flip every industry on its head. Leading organizations have embraced a new model of operating that reward productivity over presence. And while corporates flex tired post-industrial ways, a movement of

creative independents steadily grows stronger.



Social Fabric's The Way We Work series celebrates the folks that are reinventing work in real time. Now touring its 4th continent after Europe, Asia, and the Americas — please join us for an intimate evening with a motley crew of creators, innovators, designers, educators, marketers, geeks, and freaks.




FORMAT / 11:30-12:00 COFFEE / 12:00-1:00 WORKSHOP

Part talk and part workshop, in this inclusive event you will get engrossed in conversation to help design a future where you wake up every day doing your best work. We will discover what you're working on and how you can accelerate with the help of your community.




FACILITATOR / JONAS ALTMAN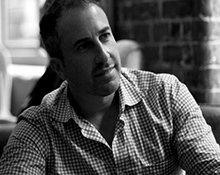 Everywhere he looks, Altman sees a change in the way we work. He believes that work is becoming much more fluid and fulfilling. Altman is an innovation designer, director at Social Fabric, and contributor to The Guardian, Huffington Post, and Inc.com. He is also an adjunct professor at UBC Sauder Business School, keynote speaker, and is currently penning a book about the future of work.
SPACE / WEWORK BOGOTA LA 93

*LIMITED SPACES FOR THIS EVENT -- book early!