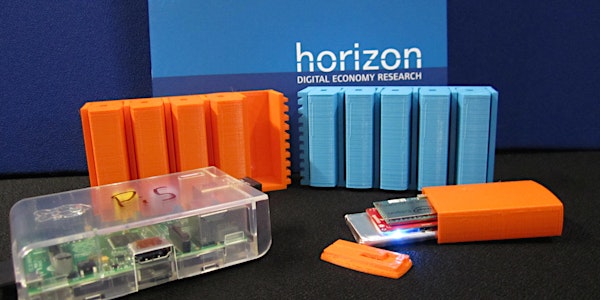 The WayWard Project: Location Data Improving Hospital Safety & Design
Location
Sir Colin Campbell Building
Jubilee Campus, University of Nottingham
Triumph Road
Nottingham
NG7 2TU
United Kingdom
Description
Pressures on NHS services and challenges faced by Junior Doctors dominate headlines and cause much heated debate, but currently there is not enough analysis to really understand the issues involved, particularly in the complex Out of Hours service. The WayWard project, part of the Horizon Digital Economy at The University of Nottingham, will present the results of their 2 year long Health Foundation project to use data capture in hospitals to better understand and manage staff activities.
The team have worked with clinicians to analyse data from existing systems, and to develop location tracking for indoor positioning, which means workload can be understood in the context of the physical layout of the hospital. Most importantly, this research approach can take place without the need for expensive and intrusive human observers recording the data. Background work to understand staff activities has ensured the broader context of human factors is central to the project development.
Some of the findings of the project have already been used to inform the Royal College of Physicians Safe Staffing Guidelines as part of their Future Hospitals Programme. The WayWard team are now looking for more hospitals (NHS Trusts) to work with, to build up a body of evidence to make further service improvements.
This project showcase will detail findings so far and explore next steps.
#sciencetech #seminar #healthcare