Come to the session and join the process of taking thoughts to words.
About this Event
The Weighted Word Writing Group are hosting a series of weekly workshops and conversations to explore the power of words, develop critical thinking skills and healthy expression of thoughts and ideas.
Join the Weighted Words Writing Group to explore the Global Potluck themes of hope healing and Imagination over five sessions.
Whether you are interested in learning how to write, looking to improve your writing skills or you are a seasoned writer who would like to share your work or learnings, this session is for you.
Words have power to build, to uplift, to empower. This is how we begin the journey together.
Follow the Weighted Words Writing Group on Instagram @theweightedwordswritinggroup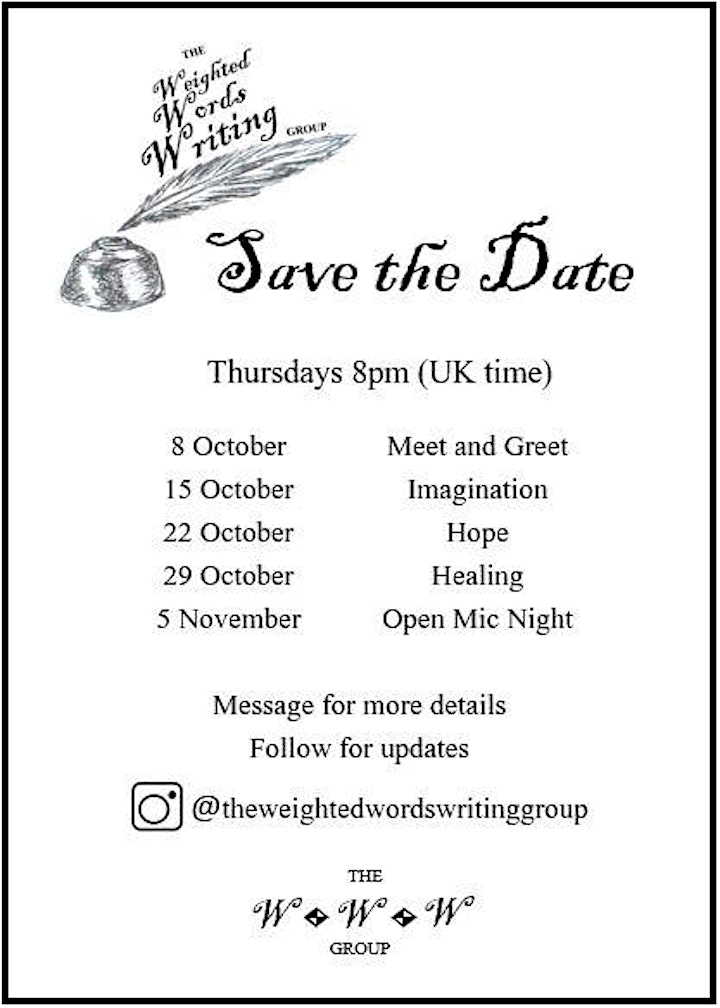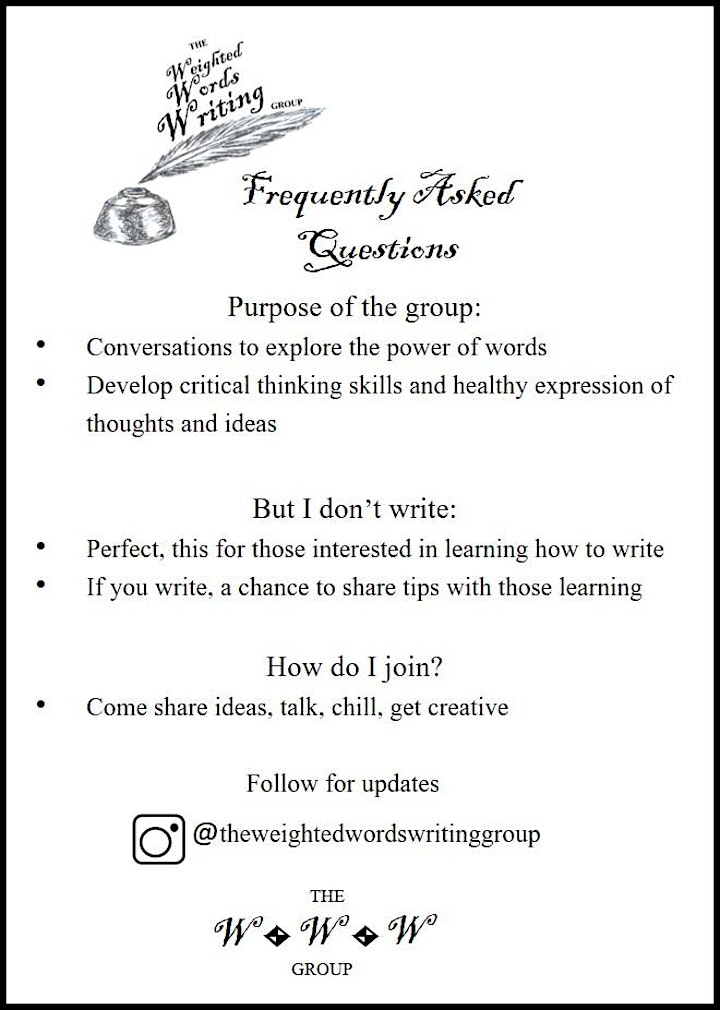 These sessions are part of the Global Potluck Meal Prep season where we are 'taste testing' a variety of ways we can come together to creatively experience hope, healing and imagination, in preparation for a global festival in Spring 2021. For more information, follow us online at http://globalpotluck.restoreproject.co.uk