Sales Have Ended
Registrations are closed
Registrations for 3Generate have now ended, please contact the event team for more info. 3Generate@methodistchurch.org.uk
Sales Have Ended
Registrations are closed
Registrations for 3Generate have now ended, please contact the event team for more info. 3Generate@methodistchurch.org.uk
Description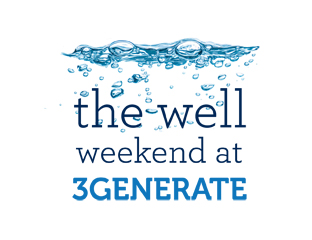 The Well Weekend at 3Generate (formerly Generate Plus)

The Well Weekend at 3Generate is a separate event for leaders and workers bringing children and young people to 3Generate. The Well Weekend will run concurrently and this event offers time and space for fellowship, networking, bible study, worship, and for exploring how to connect with 3Generate in local settings and also, how to help children and young people connect with 3Generate at home. The Well Weekend programme for the leaders and workers is therefore separate to the 3Generate programme for the young people.
The weekend costs £110 or Saturday delegates can attend for £70.
More information is on the website www.3generate.org.uk - if you would like to find out more about the Shaper Groups and get involved with shaping this year's event, please click here
Tickets go on sale at 11am on Friday 10 June:
A guide to how to book can be found here.
Payments must be made by credit or debit card (American Express, MasterCard or VISA).
Members of groups do NOT have to be booked on by the group leader nor do they have to be booked at the same time.
When churches or circuits are paying for individuals or groups, cheques should be paid to the people booking the places, as we can only accept bookings made online using credit or debit cards.
If you experience booking problems, please try using the Google Chrome browser. Also, you may experience fewer problems using a PC rather than a tablet.
If you still experience difficulties, please send an email with screen shots to 3Generate@methodistchurch.org.uk - we will respond as soon as possible and if necessary, we will forward information to Eventbrite. However, if you experience problems with your Eventbrite account, please contact Eventbrite for assistance.
To book tickets for 8-23s at 3Generate, please click here.