Multiple Dates
The Wellbeing Toolkit for Mental Health Leads Training DAY 1
Sales Have Ended
Ticket sales have ended
Thank you for booking your place on the training day: The Wellbeing Toolkit for Mental Health Leads Training DAY 1 If you have selected this option, your copy of the course Toolkit will be sent to you shortly after booking. Please ensure you have provided us with full delivery address details as well as a contact telephone number. If you have booked for more than one delegate, the Toolkit will only be sent to the first delegate booked at full price. This is an online course, so we need to have the correct email address for each delegate. Your link for the Zoom meeting will be sent a few days before the event. If you have any questions about this event, please contact sales@hintonpublishers.com
Sales Have Ended
Ticket sales have ended
Thank you for booking your place on the training day: The Wellbeing Toolkit for Mental Health Leads Training DAY 1 If you have selected this option, your copy of the course Toolkit will be sent to you shortly after booking. Please ensure you have provided us with full delivery address details as well as a contact telephone number. If you have booked for more than one delegate, the Toolkit will only be sent to the first delegate booked at full price. This is an online course, so we need to have the correct email address for each delegate. Your link for the Zoom meeting will be sent a few days before the event. If you have any questions about this event, please contact sales@hintonpublishers.com
Training DAY 1 with Lorraine Petersen an introduction to the role of Mental Health Leads and using the Wellbeing Toolkit - 4 Key Modules.
About this event
The Wellbeing Toolkit for Mental Health Leads
AUTUMN TERMS DATES NOW AVAILABLE
With the statutory duty on schools to deliver health and wellbeing education to all pupils from September 2020 and the new Ofsted framework placing a great deal of emphasis on personal development, the Mental Health Lead will need to train and upskill all staff to enable them to deliver high quality teaching in this area.
The Wellbeing Toolkit is a comprehensive 20 Module training resource designed to support Mental Health Leads in delivering emotional wellbeing in education and social care settings.
This two-day training, which includes a copy of The Toolkit (worth £124.99) will ensure delegates understand the role of the Mental Health lead and will equip them with the skills to delivery high quality training to colleagues, using the Modules and PowerPoint presentations from the resource.
All delegates MUST attend Day 1 of the training (fee includes a copy of The Toolkit), with Day 2 offering further, comprehensive training in the three key therapeutic approaches from The Toolkit: CBT, Mindfulness and Motivational Interviewing.
**Second delegates from the same school/organisation or previous purchasers of the Toolkit can book Day 1 at the reduced rate of £60.**
Click here to book tickets for Day 2 .
A Certificate of Attendance will be awarded to delegates on completion of each day.
Training Dates October 2020
DAY 1 WITH LORRAINE PETERSEN
Thursday 8 October
Saturday 17 October
TICKET PRICES
DAY 1 INCLUDING COPY OF THE WELLBEING TOOLKIT £150
DAY 1 SECOND DELEGATE OR CURRENT TOOLKIT OWNERS £60
Any queries, please contact Hinton House directly:
sales@hintonpublishers.com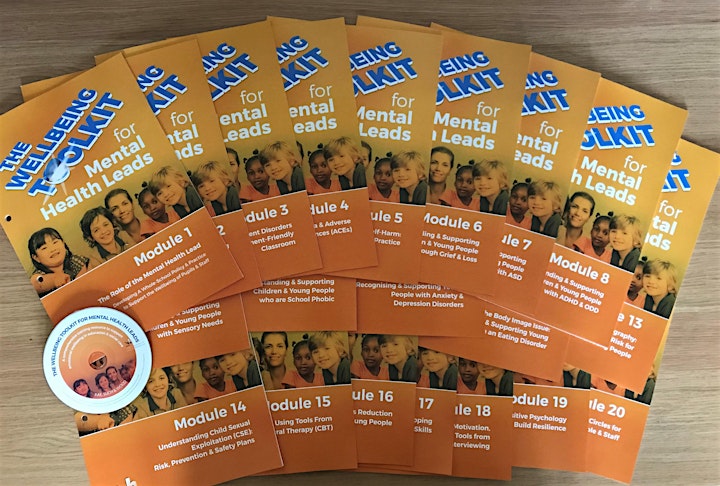 DAY ONE WITH LORRAINE PETERSEN OBE
Mental Health Leads: A Introduction to the Role & Using The Wellbeing Toolkit
Day One with Lorraine Petersen will enable delegates to use and navigate the Wellbeing Toolkit for Mental Health Leads and will give them an opportunity to understand how the Toolkit works and how to deliver high quality training to all staff, using the Modules, in their setting.
Lorraine will work through 4 of the Modules in detail, giving advice and guidance on how best to deliver the material in their school or setting. Within each module she will share the PowerPoint presentation, the associated strategies and carry out some of the activities to ensure that delegates feel confident to deliver the training in their setting.
The four modules chosen will be key to supporting children and young people on their return to a setting following the lockdown due to COVID-19.
There will be time for questions and answers at the end of the training.
Module 1: The Role of the Mental Health Lead: Developing Whole-School Policy & Practice
Module 4: Understanding Trauma & Adverse Childhood Experiences (ACEs)
Module 6: Understanding & Supporting Children & Young People through Grief & Loss
Module 10: Understanding & Supporting Children & Young People who are School Phobic
DAY TWO WITH DR TINA RAE
The Wellbeing Toolkit for Mental Health Leads: Key Therapeutic Approaches
In Day Two of the training Dr Tina Rae will cover the key aims and strategies of the three main therapeutic approaches adopted and introduced in The Toolkit.
This interactive, practical training will aim to ensure that delegates feel confident in using the key tools and strategies. There will be the opportunity to practice the techniques in order to feel competent in introducing them to colleagues, students and carers.
Dr Rae will focus on introducing key concepts - chosen to help staff to use therapeutic approaches to support wellbeing post-lockdown - using:
Module 15: Effective Thinking: Using Tools from Cognitive Behaviour Therapy (CBT)
Module 16: Mindfulness-Based Stress Reduction
Module 18: Using Key Tools from Motivational Interviewing
Cognitive Behavioural Psychology (CBT) is a popular therapeutic technique used to address a range of mental health difficulties. It is based on a belief that dysfunctional behaviours are the result of negative thinking and is underpinned by several different psychological theories.
Delegates will practice identifying and challenging NATs (negative automatic thoughts), Cognitive restructuring and setting up behaviour experiments.
Mindfulness is an approach to enhancing wellbeing that has recently gained momentum in schools. In simple terms, Mindfulness is a way of paying attention. It means consciously bringing awareness to our experience, in the present moment, without making judgements about it. Mindfulness originates in Buddhist meditation practices and its use in developing wellbeing has become increasingly popular in a range of healthcare and education settings.
Delegates will practice relaxation, visualisation and grounding techniques.
Motivational Interviewing is a planned approach to supporting a person to identify motivation to bring about change. Unlike other interventions where the facilitator might have already selected the change which they wish to see in the person, motivational interviewing can focus on any aspect of life and should be guided by the person requiring to make the change, not the facilitator. This means the facilitator must remain non-judgemental to the area of change that the person wishes to make, whilst at the same time helping them to see where they want to go and how they will get there.
Delegates will practice working with ambivalence, identifying the change cycle core elements and a basic interview framework.
There will be time at the end of each session for questions and answers and reflection on how to take this forward in terms of delivering to staff teams.
About the Presenters
Lorraine Petersen OBE has 25 years' experience in the mainstream school environment as a teacher and Head Teacher. From 2004 to 2013 Lorraine was CEO of nasen, a charitable organisation supporting all those who work with children and young people with special educational needs and disabilities and has many years' experience of working with pupils with an array of special and additional needs and the teachers, SENCOs and support staff that work with them.
While CEO of nasen, Lorraine worked on projects with agencies including the Department for Education, the National College of Teaching and Leadership (formally the Teaching Agency) and UKTI. She has been a chair, keynote speaker and workshop facilitator at many national and international conferences, as well as a consultant for a number of national organisations.
In 2009 Lorraine was awarded an OBE for her services to education, and in 2010 was awarded the Outstanding Achievement Award at the Education Research Awards and in 2013 the Outstanding Achievement Award at BETT.
In 2015 Lorraine completed the IPSEA SEN Foundation Legal Training and was appointed Associate Lecturer at the University of Worcester, she is also an Advocate of the Chartered College of Teaching. She is a qualified Youth Mental Health First Aid Instructor and is currently Director of Chadsgrove Teaching School Alliance and Chair of Governors at Chadsgrove School.
As the Lorraine Petersen Educational Consultancy she works independently, delivering training and supporting schools and local authorities with their SEND policy and practice.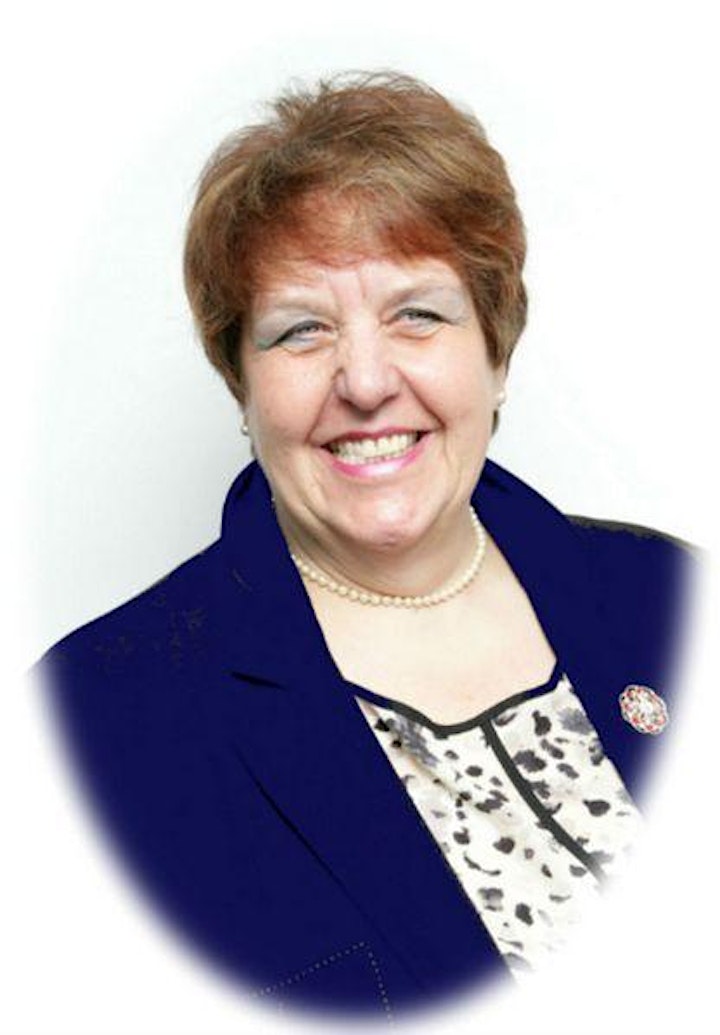 About the Presenters
Dr Tina Rae has over 30 years' experience working with children, adults and families in clinical and educational contexts within local authorities and specialist services. She currently works as a Consultant Educational and Child Psychologist in a range of SEMH and mainstream contexts and for Compass Fostering as a Consultant Psychologist supporting foster carers, social workers and Looked after children. From 2010 to 2016 Tina was an Academic and Professional Tutor for the Doctorate in Educational and Child psychology (University of East London). She is a registered member of the Health and Care Professions Council, a member of ENSEC (European Network for Social and Emotional Competence) and a former trustee of Nurture UK.
Tina is a member of the editorial board for the journal Emotional and Behavioural Difficulties and for the International Journal of Nurture in Education. She is also a member of the Advisory board for Fresh Start in Education.
Tina is an award-winning, prolific author and has published more than 100 titles. Recent publications include:
Rae T., Such A. & Wood J. (2020) The Wellbeing Tool Kit for Mental Health Leads in Schools A comprehensive Training Resource to Support Emotional Wellbeing in Education and Social Care, Hinton House Publishers, Banbury.
Rae T. (2020) Motivation Matters, Hinton House Publishers, Banbury.
Rae T. & Such A. (2019) The ASD Girls' Wellbeing Toolkit An Evidence-Based Intervention Promoting Mental, Physical & Emotional Health, Hinton House Publishers, Banbury.
Rae T. & Wood J. (2019) The Essential Resilience and Wellbeing Toolkit for Early Years & Younger Children, Hinton House Publishers, Banbury.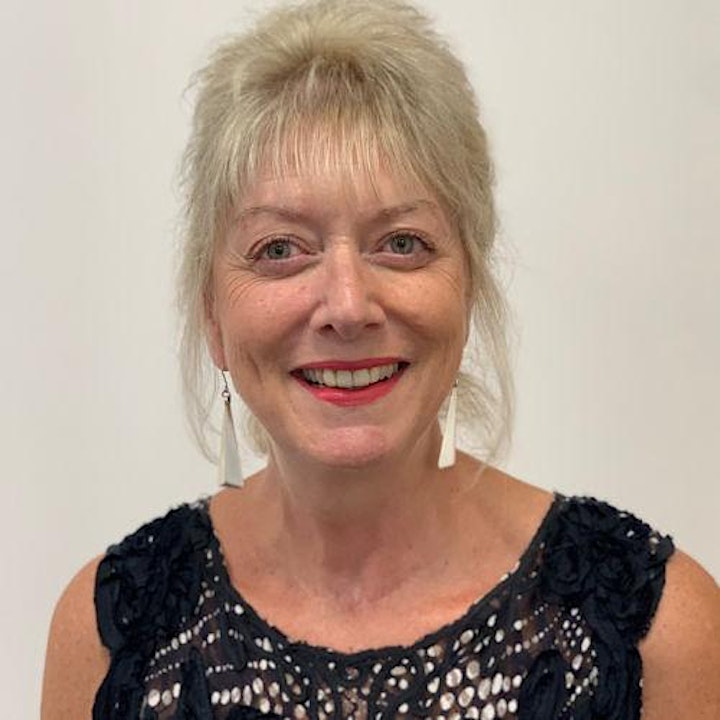 Organiser of The Wellbeing Toolkit for Mental Health Leads Training DAY 1
Hinton House publishes practical, easy to use books and resources to help improve emotional health and wellbeing in children and young people, for education, therapy, social care and home use. Our books are written by highly experienced education, counselling and social care professionals and are designed to provide evidence- and practice-based resources to support you in your work with young people.
Together with our authors we run online CPD training and conferences based on our best-selling titles. Each delegate is provided with a copy of the relevant resource as part of their conference fee.