Description
The Wellness Exchange
*Please note that this event has been postponed. All tickets will be valid for the new date. We aim to announce the new date shortly.*


If you're looking to start or grow a wellness business, this is the event for you!
Join inspiring retail buyers, entrepreneurs and experts from the wellness industry for this one-day extravaganza.


---
How does the W

ellness

Exchange work?
Exchange events put in you in touch with large brand buyers looking for products just like yours. You'll hear advice from a variety of entrepreneurs who have been there and done it plus experts in topics such as sales, marketing and PR for your wellness business.
Feel free to bring samples of your products to the showcase, but please note there's limited space and it's on a first-come, first-served basis. Attendees, buyers and journalists can view your products during the breaks. Please note Enterprise Nation is not liable for the safety and security of your products.
Meet and pitch your products to Boots
The Wellness buying team at Boots are keen to meet as many brands as possible on the day! It's a great opportunity to pitch your product, get feedback and hopefully secure a listing! They will be there all day, but you must apply for a chance to pitch - apply here. All meetings will be private in a 121 setting, likely to last around 15 minutes. Brands that have pitched at a Wellness Exchange event in the past have gone onto the shelves of Selfridges, Planet Organic, Ocado and more, so make sure you make the most of this opportunity. We'll announce the winners of this opportunity around the 16th March.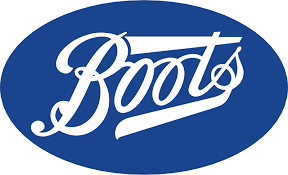 ---
What will I learn at the event?
How to prove there's a market for your product
Scaling up from kitchen table to professional manufacturing
Top marketing and packaging advice
How to best approach buyers
How to build your wellness brand
How to leverage social media and digital channels to sell your products
How to take advantage of your personal brand
Much more!
Get a feel for what our Exchange Events are like by watching this short video from the Beauty Exchange, the equivalent of this event for the beauty industry.
---
Your Event Agenda
9am: Registration and showcase area set up
9:25: Welcome by Enterprise Nation and General Assembly
9:30: Sell more by unleashing the power of your personal brand, by Rachel Whittaker from Indie Beauty Matters.
Rachel will explain 5 tried and tested strategies to confidently unleash your personal brand and use it to seriously increase brand awareness and grow your sales. With 20 years' experience, Rachel heads up the Fierce Founders Academy, a community designed to provide creative entrepreneurs with strategies, tools, and confidence to up-level their personal brand.

10am: How I made it: Kat Pither, founder of Yogi Bare
In order to manage her acute anxiety and PTSD, Kat immersed herself in yoga and wellbeing, and created a brand that would inspire all with a range of innovative, eco-centric products designed to galvanize creativity, movement, and play. She'll share her personal experience in starting the brand, overcoming obstacles and meeting milestones.

10:30: From concept to shelf: the 6-steps to launching and growing your wellness business, with Janet Milner-Walker from Bespoke Advantage.
A six step-process to take your idea to the shelves of big retailers, covering strategy, marketing, NPD and sales, whether you are a start-up or an existing business. Brand expert, Janet Milner-Walker, has worked with brands including Harvey Nichols, Body Shop, Boots, Marks & Spencer, etc. and has developed brands from 'concept to shelf'.
11am: Coffee break: Mingle with fellow entrepreneurs and look at the samples on display
11:30: Business Essentials
A panel talk covering all the logistics and financial basics you need to know to ensure your brand is a total success, including:
Mark Broadhead, founder, Broadhead Accountants

Sarah Atkins, CMO and Membership Director, GS1 UK

UPS Logistics Provider
12pm: How I made it: Alexandria Maria, founder of CHAM and holistic coach
Alexandria founded health food brand CHAM (stocked in Selfridges, Ocado, Holland & Barrett, and many more) back in 2017. She will share her experience of setting up a wellness business from scratch, getting it listed into major retailers and how she's now pivoted into becoming a Transformational Coach & Business Mentor focusing on wellness brands.

12:30: How to attract a Buyers' Attention and Pitch to Them, with Janet Milner-Walker from Bespoke Advantage.
Whether you are developing an online or multi-channel brand, once you have developed your brand, your objective is to drive sales. Building partnerships with retailers is an important part of this journey, with so many brands vying for attention, how do you go about this successfully? In this presentation, Janet will be sharing key considerations in attracting and developing relationships with buyers.
1pm: Lunch break
Lunch is on us! Enjoy a light lunch whilst networking with fellow event attendees as well as expert advisers. And don't forget to have a look at the showcase area!
2pm: Leveraging social media to increase sales
Rachel Cryan, Facebook #SheMeansBusiness trainer, will be providing tips on how you can build your business online, reach new audiences and generate more sales. Rachel is a social media and digital expert with over 7 years experience. She runs workshops for small businesses and entrepreneurs to inspire creativity, empower confidence and educate on how to best utilise Facebook and Instagram to grow your business.
2:30: The Power of PR
An interview with the amazing Founder and Editor-in-Chief for Balance Magazine, Sophie Scott, and PR expert Rosie Davies from PR Dispatch. Both will be sharing their top tips on how you can get your brand in the press and how this can really help you with your reputation, brand awareness and sales.
3pm: Meet the Buyer: Boots
Hear from Wellness Boots Buyer, Lily Childs, her top tips to ensure your brand gets listed in Boots. There's also an opportunity to pitch to them on the day, so make sure you apply here. The winners will be announced around 16th March.
3:30: Bringing back the high street: How pop-up stores are tasty to the consumer!
Learn about the opportunities the high street has to offer for wellness brands, including setting up your own pop-up shop, trading at markets and direct to consumer channels.

Matthew

Donoghue

, founder of OC Clothing

Oli Lancaster, founder of Shole
4pm: Celebratory drinks and networking

4:30pm: Close of event
---
About Enterprise Nation
Enterprise Nation is the UK's most active small business network and we have helped thousands of people turn their good idea into a great business.

Enterprise Nation membership gives you access to exclusive opportunities to grow your business and connects you with like-minded entrepreneurs and business experts who can help. Membership is just £10 a month and you can cancel at any time. By selecting the 'plus membership' ticket, you'll automatically get 25% off this event too!


#wegrowthhub #people #strategy
General Assembly: Space Partner
Since 2011, General Assembly has transformed tens of thousands of careers through pioneering, experiential education in today's most in-demand skills. Join them for their award-winning curriculum, a community of 40,000 members and expert instructors and mentors who can help you every step of the way.

Event sponsors:

---
Cancellation policy
For a full refund, cancellations must be made at least 48 hours prior to the event.
Please note, in the event you are unable to attend this event due to cancellation from yourself or Enterprise Nation, we are unable to refund any associated costs such as hotel or travel.
Organiser of The Wellness Exchange: Start and grow your Wellness business
We help people turn their good ideas into great businesses with expert advice, peer support and a campaigning voice.
Find out more: www.enterprisenation.com