The WildWoman Sanctuary "Wear It Pink" Love Relationships and You

Thursday, 1 October 2015 from 13:30 to 17:30 (BST)
Event Details
The WildWoman Sanctuary
presents
Celebrate LIFE Circle Event
"Wear It Pink" Love Relationships and You 
with guest speaker
Liz Keaney and "Warrior Women"
Thursday 1st October 2015
1.30pm - 5.30pm
in support of October 2015 "Wear It Pink" Breast Cancer Campaign
at Regents Park Business Centre
Off London Road, Nantwich, Cheshire CW5 6LW
Car Park Available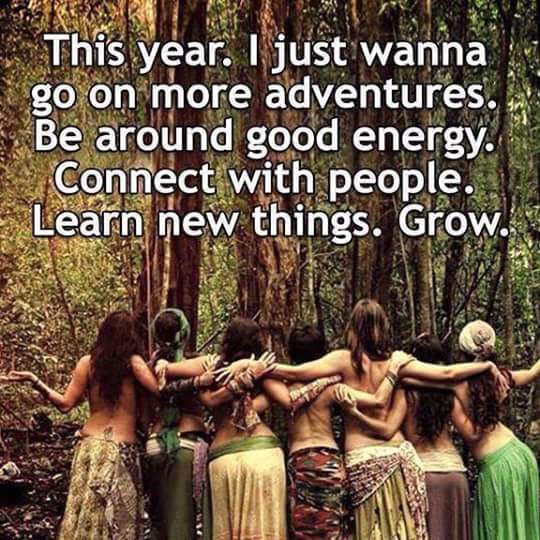 What is The WildWoman Sanctuary?
A joyful space of tranquility, integrity, authenticity and safety where we allow to share authentic experiences and grow more with real women.
A sacred space where we feel free to learn something new, to meditate, release, reflect, remember and be while giving and receive healing, opening up and connecting from the heart.
What does it mean to 'BE' in love versus 'FALL' in love.
How big a role is self love in the whole game of love and relationships.
How can

Pink Colour

support your journey of Unconditional Love and attract abundance into your Life?
A warm welcome from The WildWoman's Sanctuary hostess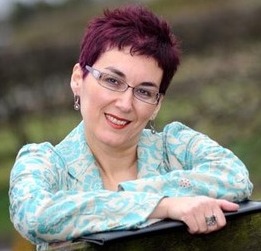 Chrisoula Sirigou, The Golden Muse, a Greek Wild Woman, promises a fun, gritty, and real afternoon delving into the world of love, relationships and abundance.
Teacher of the Languages of LIFE, the language of the Heart and the language of the Soul through The Wildwoman Sanctuary Circles, LIFE events, courses and heart awakening retreats in Greece (Greektreats™), Chrisoula brings clarity, ease and peace through her unique combination of skills: Colour Mirrors Energy System and Heart Intelligence™ tools specialising in Circle Dynamics and Relationship Coaching.
Her motto is Celebrate LIFE!
Learn to Love yourself more, Trust your Intuition, have faith in the Flow of Life and be willing to Explore and Expand yourself more.
Arrival from 1.30pm at the studio of RedShift Radio, at Regents Park
WildWomen and Warrior Women are welcome to join us at the studio while Chrisoula's interviewing Liz Keaney LIVE on air. In order to book your slot being at the studio with us, please email and express your interest to Chrisoula as soon as possible. A guest questionnaire will be forwarded to you together with more details about your radio experience, personal story and contribution to the show. 
On Air LIVE Online broadcasting from 2pm on Chrisoula's radio show "Health and Healing"
Mingling, Connecting, Book Signing
Presentation of "Warrior Women" with inspirational guest speaker and author, Liz Keaney.
Charity raffle in support of "Wear It Pink" campaign.
Please email info@chrisoulasirigou.com offering your kind donations with some details about your business incl. website address. All donations received will be announced on air during Chrisoula's shows.
Refreshments and selection of cakes will be available.
The WildWoman Sanctuary's Guest Speaker: Liz Keaney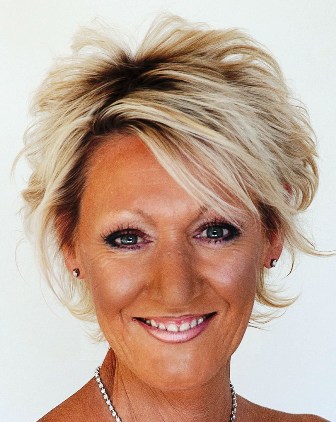 Liz's corporate career spanned almost thirty years until she was diagnosed with two major health challenges within the space of 12 months. This blessing in disguise forced her to look more closely at her life; how she could be kinder to herself with how she nurtured herself, 'fed' her mind and connected with the truth of who she really was. A discovery she now refers to as the KindnessCODE™ 
Bio: Liz is an International Speaker, Author of 'Warrior Women', Founder of KindnessCODE™, Lifestyle Coach, Qualified Naturopathic Nutritional Therapist, Energy Healer, Mind–Body Intuitive and Qigong Instructor. Cancer VICTOR and Life Lover! 
Passion and Vision: Her dream is to help women globally be kinder to themselves through a consciousness of Self Nurture, Self-Worth and Self Connection. Through her work she helps women find their 'Inner Magnificence' to live a life of passion, purpose and unlimited potentiality. She says 'through the feminine energy of magnificence and collaboration we can create peace'.
On Thursday 1st October, Wild Women and Warrior Women are invited to wear Pink as much as possible in honour of "Wear It Pink" and in celebration of our true, wild nature and deep, feminine, and nurturing essence. 
Look forward to a nurturing and uplifting afternoon
celebrating the beauty of LIFE, Women and Wildness.
Love Inspiration Flow Expansion
Chrisoula -- The Golden Muse xxx
When & Where

REGENTS PARK BUSINESS CENTRE
Off London Road
CW5 6LW Nantwich
United Kingdom


Thursday, 1 October 2015 from 13:30 to 17:30 (BST)
Add to my calendar
Organiser
CELEBRATE LIFE Circle Events bring together the best teachers, speakers, healers, leaders and agents of change and organisations linked with health, well-being and personal development. Our participants are people of various ages and from any walks of life with their own knowledge and experience to share. Their intention is to enhance their own wellbeing in a holistic way, connecting from the heart and open up to amazing opportunities of self-understanding, nurturing, expanding and self-love.
The DNA of our life-enriching events is based on its inspiration which consists of three components: the power of togetherness, the spirit of joy, passion and enthusiasm and the art of healing
·       facilitate heart-centred communication and real connection between professionals with passion in giving and improving health, wellbeing and self‐development
·       create the opportunity for them to work synergistically, meaning to work together and to co‐operate, by bringing their gifted talents, experience and expertise together
·       inspire and empower people on a personal and professional level to live healthier, emotionally, mentally and physically in balance with their true selves and the people around them, optimising their creativity and wellbeing.
CELEBRATE LIFE Circle Events offer a dynamic, eclectic mix of talks, workshops, socials and retreats covering everything from improving energy, prosperity, meditation and dance, to sound and crystal healing, the Spiritual Psychology of Colour and learning effective techniques for mindfulness and joyful, conscious living from the heart for yound people and adults, at whatever stage in life you may be.
Celebrate LIFE: Learn  ...Inspire ...Flow ...Explore, Empower, Evolve.
Look forward to celebrating with you!
Sunny wishes,
Chrisoula, The Golden Muse