Event Information
Refund policy
Contact the organiser to request a refund.
Eventbrite's fee is nonrefundable.
The Wisdom Witches' Friday Forum provides a weekly opportunity to ask questions and discuss topics around wellbeing and personal growth.
About this event
Friday 25th June@ 11.00am
Inner Purpose, Goals and Alignment
Who are you?
We are not talking about your life roles or your social identity. They don't represent who you fundamentally are on the inside. Your inner self is who you really are. Your inner purpose is to awaken your inner self. With this session we will look at your life purpose through the Ikigai model.
Do you drive your own boat in flow with true happiness and contentment or do your swim in the boat's wake buffeted by the waves of life?
Finding and living in alignment with your inner purpose is the foundation for fulfilling your outer purpose, your values, vision, goals, and beliefs.
Join us this Friday at 11am where we will look at inner purpose - who are you and what do you wish to express?
If this is your first time joining us then you'll get a taste of the wide range of offerings designed to lift your spirit and refresh your mind and heart.
Bring your questions on Friday or if you prefer you can send them to us in advance. (See below on how to do this).
Did you know you can save almost 50% on the cost of our weekly forums, as well as get additional wellbeing resources for FREE, by signing up for our no-contract monthly membership? For details please see your website or click the following link -
Who are The Wisdom Witches?
The Wisdom Witches are three individuals, who collectively have over 100 years' experience in guiding and motivating others to become their best selves through improved connection to their own and others' wisdom, self-understanding and well-being.
Our Approach
We offer an environment of mutual support and trust in which we can explore life's milestones and potholes together, and discover how to seed and nurture happiness. Each week we present a different topic for discussion. All are welcome and questions can be posed either in advance or during each forum.
How to share your questions with us:
1. Send it on an email before the event to info@thewisdomwitches.com and we can discuss it openly or anonymously in the forum.
2. Post the question in the 'Chat' box during the Forum
Previous Questions Explored...
I've gotten stuck in some bad habits during lockdown. Can you offer some tips?
I'm dealing with a serious health issue. How can I feel in more control?
I'm facing a big personal decision? Can you help me think it through?
Below are some words and thoughts from previous attendees...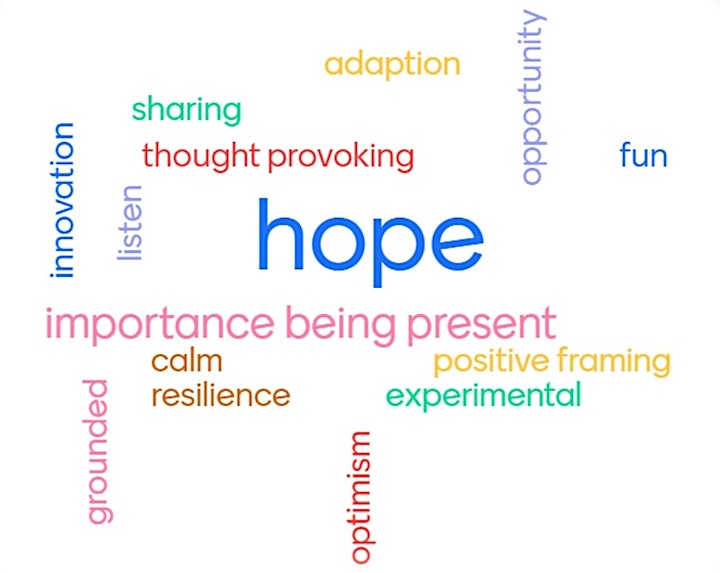 Location
Refund policy
Contact the organiser to request a refund.
Eventbrite's fee is nonrefundable.