Description
Come and join Karren Brady, 100s of private investors, dozens of fund managers and other interesting experts at The WiseAlpha VCT & EIS Investor Forum 2016
Please contact us on 020 7720 1102 if you are interested in hearing more about the event!
NB: If you would prefer not to use Paypal please call 020 7720 1102 or email modwenna@angelnews.co.uk and we will register you.
The Agenda
08.30 REGISTRATION, NETWORKING & BREAKFAST
09.20 Welcome & Introductions from Rezaah Ahmad, Founder of WiseAlpha
09.30 OPENING KEYNOTE SPEAKER: Baroness Karren Brady CBE sharing insights from her entrepreneurial journey
09.50 FUND MANAGER PRESENTATION by Draper Espirit
10.00 SPECIAL DEBATE 1: The Shape of Venture Capital in independent Britain
This panel will cover the vision for early stage investment in the UK as we move towards and beyond independence from the EU - what will be attractive investment opportunities, the nature of tax breaks in supporting investment and more.
10.40 LIVE INTERVIEW with Vanessa Bradley of BDO
11.00 COFFEE BREAK
11.15 FUND MANAGER PRESENTATIONS by NVM Private Equity LLP, Resonance and Par Equity LLP
11.40 KEYNOTE: Leonora Walters - Award Wining Investors Chronicle Journalist and expert commentator on VCT and EIS Investing
11.55 SPECIAL DEBATE2: Some like it hot!
Where can you make the best returns by investing in VCT and EIS funds – is it space, the Internet of Things or more traditional sectors such as software or food & drink? Where are the real risks in different investment sectors? There will be a discussion of the best stages at which to invest, the impact of multiple funding rounds on overall returns and why getting the right balance of debt and equity matters.
12.30 GUEST SPEAKER: Dr Brian Moretta - Hardman & Co.

12.40 LUNCH & NETWORKING
13.45 SPECIAL DEBATE 3: EISing the way to a fortune!
There is increasing interest in EIS funds and single company investment opportunities either via angel investment or crowdfunding. We will look at the impact of the new rules and new sources of EIS funding; we will also examine different investment structures and whether you should feed investment into a company or hand over one big chunk of money. We will look at Knowledge Intensive companies vs traditional investment opportunities from an EIS perspective.
14:25 SPECIAL DEBATE 4: Time to exit?

A comprehensive discussion ranging from the opportunity presented by an auction model to price private company equity; when and how to exit from a private company investment; selling VCT shares – the role of share buybacks and the role of market maker in today's world.
15.05 COFFEE BREAK
15.25 PRESENTATIONS by WiseAlpha and CoInvestor

15.45 Special Debate 5: AIMing for the target

AIM is now more than two decades old and well established – increasing numbers of VCs are using it to float their own businesses and they will be telling you about their experiences. In addition we will have speakers who have expertise in investing in AIM stocks – ranging from hi tech start-ups to more established companies with a health growth trajectory.
16.25 CLOSING KEYNOTE SPEAKER
16.45 Closing Entertainment
17.00 END OF FORUM & CLOSE
Headline Sponsor

Lead Sponsors

Accountant: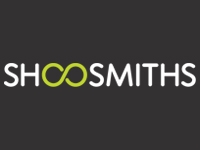 Data Provider:

Exhibiting Sponsors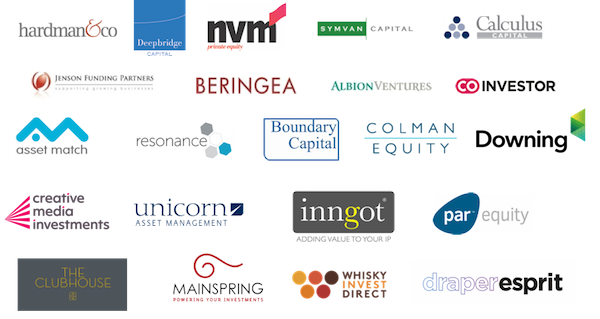 Marketing Partners

You can find our Terms and Conditions here.
FAQs
What is the refund policy?
Unfortunately, we are unable to accept refund requests six weeks prior to this event.