The WITJ Natural Hair & Beauty Expo Birmingham 2015 | UK's Largest 'Natural...
Description
Viewing on a mobile device? Click 'Full Site' in the very bottom right hand corner to see the save the event tab...
We are headed to Birmingham on Saturday 6th June for WITJ Natural Hair & Beauty Expo powered by You Be-Natural Luster Products. Although we have held very successful natural hair events in London over the last few years, this will be our first time in Birmingham. We aim to deliver an event that Educates, Inspires and Celebrates the modern day woman of colour, her male counterpart & their offspring.
Brought you by the popular online UK based hair & beauty brand WomanInTheJungle, we are bring our online presence offline servicing the under served UK & European natural hair & brown beauty market. This interactive yearly expo is cultivated for the modern day woman of colour, by modern day women of colour.
Full Expo program & detailed event information via www.uknaturalhairevents.com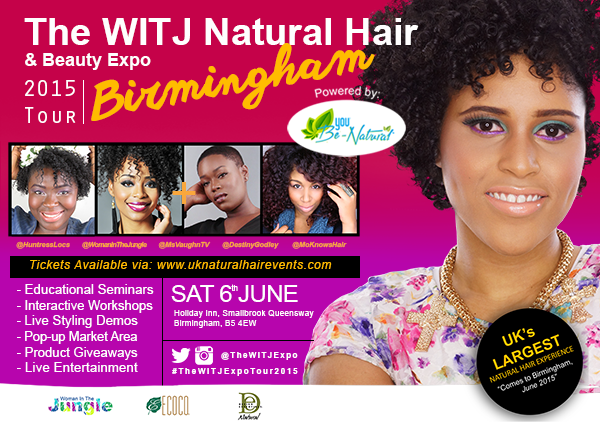 ---
So, what's in included in your tickets?
Keynote Speaker tickets (1, 2 & 3): If you were fast enough to snap up one of a very limited amount of this ticket type...LUCKY YOU! This ticket type
1. Grants you access to one or two (depending on ticket type purchased) of our EXCLUSIVE interactive educational natural hair styling and beauty sessions with our international speakers. Light refeshments will be served during these sessions and will be offered to attendees dependant on availablity on the day
2. You will be offered 10min priority access to all other planned workshops on event day
3. Guarenteened goodie bag which includes a re-usable limited edition WITJ cotton tote, at least one full size products from our hair sponsors, at least one product from our beauty sponsor Fashion Fair as well as a range of product samples from our participation brands.
4. Exclusive access to mini makeup master class provided by Fashion Fair and Destiny Godley with priority given to atendees with tickets type 1 & 3
Adult Standard (4 & 6):
We still have tons to offer attendees that opt for this ticket type. with 7 interactve hair & beauty sessions planned for the day you will have a wide selection to participate in.
1.
Using discount codes: All discount codes and vouchers expire at 11:55pm 29th May. Codes found in June/July issue of Black Beauty & Hair Magazine should be entered without the '&' on check out. All all codes entered in all other advertising should be entered without qoutes either side. Please get in contact via info@womaninthejungle.com if you require any assistance on check out.
This event will be filmed & photographed, by purchasing tickets you agree the Woman In The Jungle LTD may use images for future event promotional purposes.
Organiser of The WITJ Natural Hair & Beauty Expo Birmingham 2015 | UK's Largest 'Natural Hair' Experience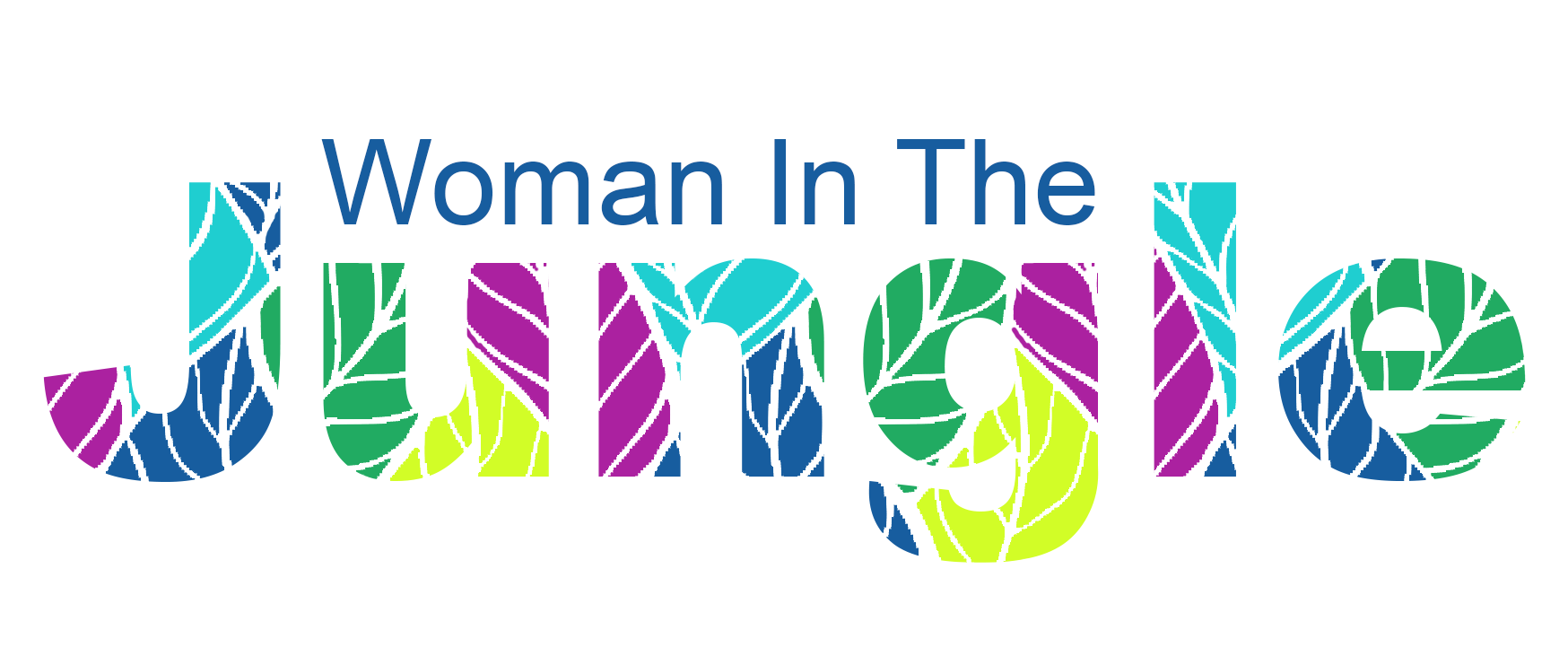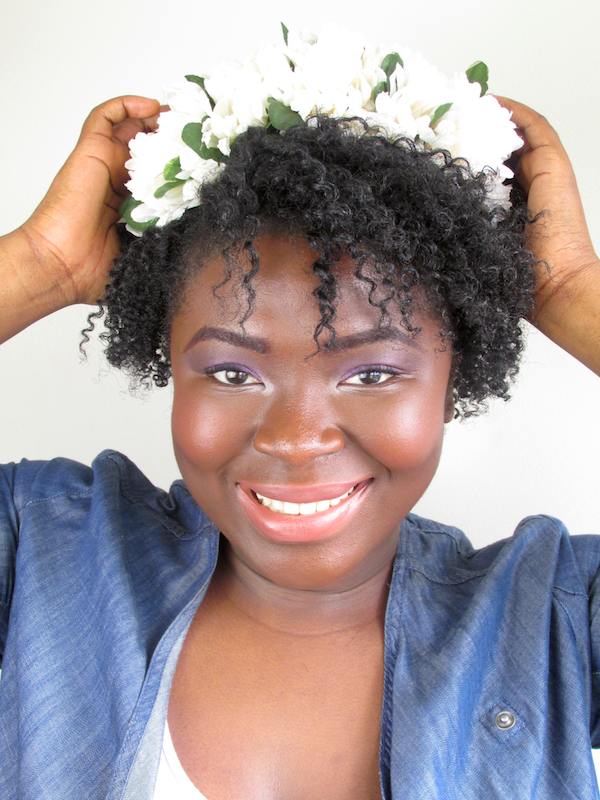 Wunmi Akinlagun, Jane of this Jungle... OK founder will do
Woman In The Jungle is a UK based natural hair & beauty community here to inspire, educate and celebrate the modern day woman of colour check us out for more show information via - www.womaninthejungle.com 
Check me out on Twitter @wunmiakinlagun & Instragm @womaninthejungle