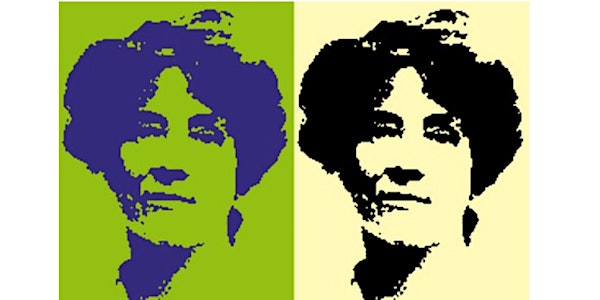 The Women and Girls of Crewe, The North of England and Beyond
Event Information
Location
Manchester Metropolitan University, Cheshire Campus in Crewe
Crewe Green Road
Crewe
CW1 5DU
United Kingdom
Description
Day conference: 9am – 5.10pm, Delaney Lecture Theatre
This insightful conference will include presentations of research by academics, historians, local experts and women's group organisers. We are delighted to have Dr Kate Cook, Senior Lecturer in Law from Manchester Metropolitan University, as our Keynote Speaker discussing "Living up to Sylvia Pankhurst: Feminism, Activism and Academia."
We are honoured to host special guests including historian Jill Liddington and the author and activist Alison Ronan.
In the afternoon you will have the opportunity to choose between attending a creative writing session or the 'Suffrajitsu' (suffragette self-defence) demonstration and talk.
Evening reception: 7.00 - 8.45pm, Delaney Lecture Theatre
Our evening event will include a showing of a series of short films 'Old Crewe on Film', an exhibition on local youth engagement by schools and a festive drinks reception.
You will be able to watch Mitchell and Kenyon's 1907 black and white silent film of the Crewe Hospital Procession and Pageant, along with a showing of "Ada Nield: Crewe Factory Girl" - a film starring Emmie Alderson, Contemporary Arts Graduate).
For the full conference schedule, please visit www.localyouthengagement.org
Cost: Free - Crewe Town Council's Community Fund has sponsored this event; lunch and refreshments are included
Register for either the morning conference or evening reception or for both events.Please only register if you are sure you will be able to attend.
Date and time
Location
Manchester Metropolitan University, Cheshire Campus in Crewe
Crewe Green Road
Crewe
CW1 5DU
United Kingdom