Description
The Word Factory #37
The intimate short story salon
Bring a friend for free and spend a chilled Word Factory Halloween in the company of Hanif Kureishi, Tom Lee and Leone Ross - spine-tingling readings and electrifying conversation with director Cathy Galvin. Plus details of our 2016 Word Factory apprenticeship scheme with mentors Ailsa Cox, Jacob Ross and Vanessa Gebbie will be announced.
In association with Vanguard, launching their first short story anthology at the salon.
Please note the times for the masterclasses, short story club and salon.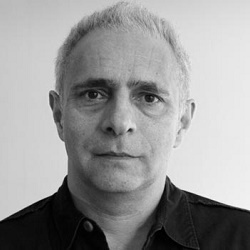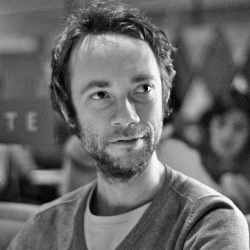 Hanif Kureshi
Hanif Kureishi is an internationally renowned writer of novels, short stories, essays and screenplays, all published by Faber & Faber. He has been awarded the CBE for his services to literature, and the Chevalier de l'Ordre des Arts des Lettres in France.
Tom Lee
Tom Lee's debut collection of stories, Greenfly, was described as 'fizzing with an energy at once dark and playful, swift in its impact, enduring in its effect'. His work has also been shortlisted for The Sunday Times EFG Private Bank Short Story Award.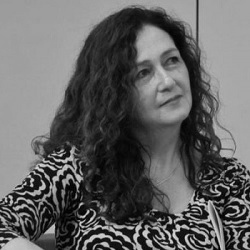 Leone Ross
Leone Ross is a Jamaican/British award-winning writer, of novels and short stories – her next novel, This One Sky is due in 2016. Runner-up for the VS Pritchett Prize in 2010, in 2013, her short story collection, Come Let Us Sing Anyway, was shortlisted for Salt's Scott Prize.
Cathy Galvin
Word Factory Director Cathy Galvin is a journalist and poet. Her sequence of sonnets, Black and Blue, was published in 2014 and her poetry has appeared in publications including The London Magazine and Morning Star.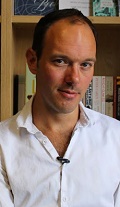 Place & Atmosphere with Alex Preston
How many times have we been tempted to show the reader how miserable our character is by putting them under a rainy, dull sky? How do we ensure that we maximize the impact of place on our characters and plot without resorting to cliché and predictability?
Explore the perils and delights of place and atmosphere with Alex Preston, award-winning author and journalist. A teacher in Creative Writing at the University of Kent, he will demonstrate how character and place are inextricably linked; how mood and action infect what characters see, and don't see, around them.
Expect to write, be challenged, and to learn from Alex's craft and the authors who have inspired him. This workshop is suitable for any writer passionate about the form.

Cost: £65 per person with free entrance to the evening reading included. NOTE THE TIME: 1-4pm (before the Salon). Booking is limited to 16 spaces.
Short Story Club - 4.15-5.15pm
Katherine Mansfield: Bliss
This month we are reading 'Bliss' by Katherine Mansfield. Despite her work appearing a century ago, Mansfield is still thought of as a queen of the short story form. This story, published in 1920, is one of several she wrote in which a happy protagonist is forced to confront an unpleasant reality. How do you respond as a 21st century reader to the depiction of inner life and scathing social satire?
To join us in October simply email Sophie Haydock for more details and a copy of the story: sophie@thewordfactory.tv
Organiser of The Word Factory #37 & Masterclass
In the beginning was the Word Factory, intimate short story salons bringing brilliant writers and readers together for wine, conversation and great work. We make writing better: creating the spaces for inspiration with a rolling programme of monthly readings and interviews. Meet our authors, join our salons and masterclasses, become a member of the short story club, support us as a Friend. If you can't join us, catch up with our video channel. Apply for our unique writing apprenticeship scheme. Together we can write the perfect ending.