Location
Waterstones
203-206 Piccadilly
London
W1J 9HD
United Kingdom
Description
The Word Factory #38
The intimate short story salon
A winter welcome. Join us for an exceptional evening with Ireland's John Boyne (The Boy in the Striped Pyjamas), Kirsty Logan, and SJ Naudé. We will also be raising a glass with masterclass tutor Kristen Harrison and her Visual Verse team as they celebrate the second anniversary of their digital anthology of words and art.
Please note the new times for the masterclasses, short story club and salon.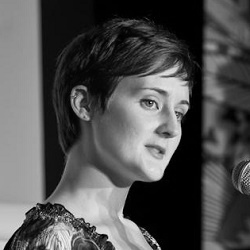 John Boyne
John Boyne is the author of nine novels for adults and four for younger readers, including international bestsellers The Boy in the Striped Pyjamas, which has sold more than six million copies worldwide, The Absolutist and A History of Loneliness. His novels are published in over forty-five languages.
Kirsty Logan
Kirsty Logan's The Rental Heart & Other Fairytales (2014) has won the 2015 Polari First Book Prize, and her third book, A Portable Shelter is recently published. Her short fiction and poetry is published in print, and online, recorded for radio and podcasts and exhibited in galleries.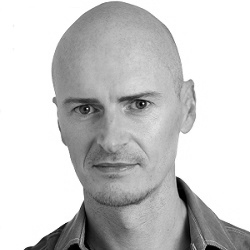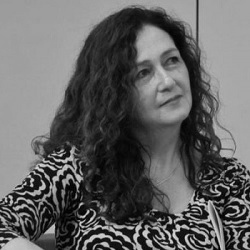 SJ Naudé
SJ Naudé has had his work appear in Granta and journals in the US and the Netherlands His collection of stories, The Alphabet of Birds, won multiple awards, including the South African Literary Award for best debut work, and it will be published in Dutch and French in 2015/6.
Cathy Galvin
Word Factory Director Cathy Galvin is associate editor of Newsweek and The Warwick Review. Her sequence of sonnets, Black and Blue, was published in 2014 and her poetry has appeared in publications including The London Magazine and Morning Star.
Be Seen and Be Heard with Kristen Harrison
The web is a powerful resource for researching, finding inspiration, attracting agents and publishers and connecting with other writers. But while the benefits are vast, so too are the challenges for those of us who have our roots in the printed word.
In this exclusive masterclass, publisher and digital agony aunt, Kristen Harrison, will give her top tips for building and maintaining a web presence.
The first 90 minutes will cover everything from using social media, to deciding what to write about online, setting up a blog or website and using the web to attract a publisher. The final 90 minutes will showcase authors whose online activity has succeeded in reshaping their professional work and securing book deals.
Kristen Harrison worked at Penguin UK before founding The Curved House, a creative agency, where she oversees the design and production of books, websites and multimedia. She offers guidance to members of the Society of Authors where her sessions have a waiting list.
Her practical and realistic advice, and her insistence on leaving plenty of time for questions from you, will ensure that every writer who attends will go away with the ability to apply this new knowledge to their own situation.
Cost: £35 per person with free entrance to the evening reading included. NOTE THE TIME: 1-4pm (before the Salon). Booking is limited to 30 spaces.
Short Story Club - 4.15-5.15pm
Sarah Hall:'Vuotjarvi'
This month we are reading 'Vuotjarvi' by Sarah Hall, from her 2012 collection The Beautiful Indifference. Hall's stories are often sensual, sexy, uncomfortable, and this is no exception. In this story, a woman loses sight of her lover as he swims out across a lake. Ostensibly not much happens in the present moment; how does the story manage to achieve such a powerful effect?
Come and discuss this wonderful story with us at the Word Factory Short Story Club in November.
Simply email Sophie Haydock for more details and a copy of the story: sophie@thewordfactory.tv