The work of the NC3Rs and the opportunities it provides to scientists
Description
Dr Vicky Robinson, CBE, Chief Executive of the National Centre for the Replacement, Reduction and Refinement of Animals in Research (NC3Rs) will be speaking about the work of the NC3Rs which is a UK-based scientific organisation dedicated to replacing, refining and reducing the use of animals in research and testing (the 3Rs).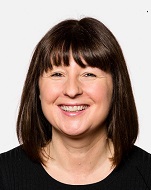 It collaborates with scientists and organisations from across the life sciences sector, nationally and internationally, including universities, the pharmaceutical, chemical and consumer products industries, other research funders, and regulatory authorities to support the commitment of the scientific community to the 3Rs by funding research and early career development, supporting open innovation and the commercialisation of 3Rs technologies, and stimulating changes in policy, regulations and practice.
They provide a number of opportunities to apply for research grants.
SPEAKER: Dr. Vicky Robinson CBE, Chief Executive of the National Centre for the Replacement, Reduction and Refinement of Animals in Research
WEBSITE: http://www.nc3rs.org.uk/
Host: Professor John O'Keefe, Director, Sainsbury Wellcome Centre