The Workshop Toolkit - Tips, Tools and Techniques for Outstanding Workshops...
Description
If you've found an ice breaker that works - GREAT!
If your brainstorming techniques get good discussions going - FANTASTIC!
But do you ever feel like your workshop toolkit is a bit light?
Coming up with a range of activities to keep your workshops fresh and interesting is a constant challenge. If you can develop a good catalogue of engaging, stimulating and participatory tools and techniques then you will be able to keep your participants and yourself interested for many a workshop to come.
Ready for some new ideas, an injection of creativity and some easily adaptable methods and activities?
Then come along to The Workshop Toolkit - Tips, Tools and Techniques for Oustanding Workshops to create a toolkit that will really keep your workshops sizzling.
This brand new workshop is designed as a follow up to Workshop Essentials. It is aimed at people who have either started delivering workshops, or who have developed an outline plan for a workshop they want to get going with.
In this 3 hour workshop we will focus on:
Introducing a selection of interactive

tools

and

techniques

to enable you to create and enhance your own workshop "toolkit".

Understanding how and when different tools work best.

Digging deep into workshop design to create your own adaptable

workshop template

.

Familiarisation with a range of different

materials

and learn a few

tricks of the trade
In addition you will receive a free copy of The Workshop Toolkit Workbook packed full of ideas.
AND
A free 30 minute follow up call for 1:1 support in designing your own workshop.
AND
Be eligible to join the Workshop Hub facebook group.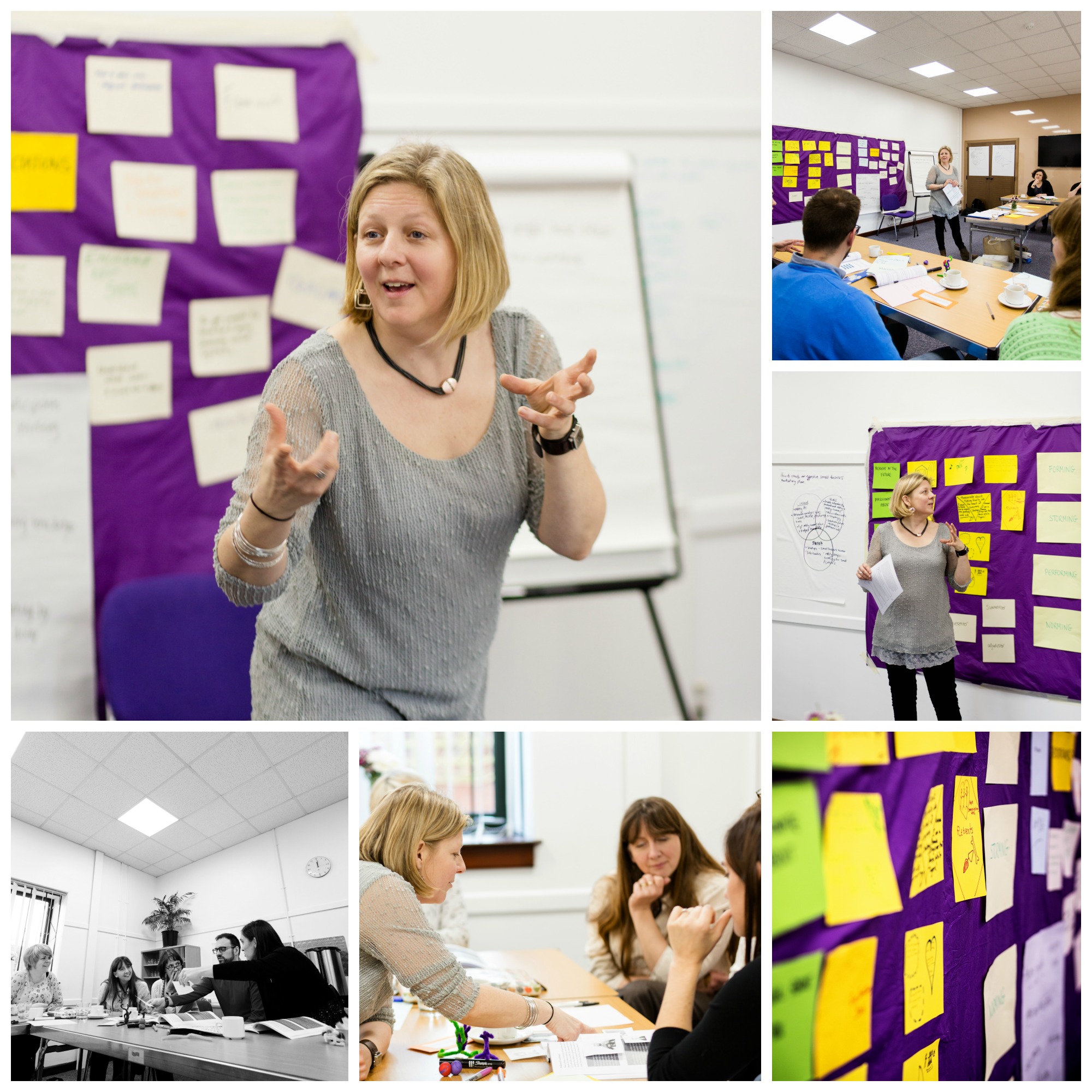 What have people said about my workshops so far?
"The workshop with Jewell Facilitation was very informative. Helene delivered it in a fun and interactive way. I now feel confident planning my own workshop and am briming with ideas" Becs Miller, Write and Reach (WORKSHOP ESSENTIALS workshop January 2016)
"A thoroughly enjoyable interactive workshop that demonstrated the pefect way to hold, structure and manage a successful workshop. Huge thank you Helene!! Sarah, SHC Social Media (WORKSHOP ESSENTIALS workshop January 2016)
"The session was extremely informative and has opened so many ideas in my head about what can be achieved to engage with attendees and make your workshops really unique" Gosia Scarrot GS Styling (WORKSHOP ESSENTIALS workshop November 2015)
"Helene is the queen of workshops! The workshop was planned thoroughly and packed full of information and helpful hints - all delivered in a passionate and engaging manner. I would highly recommend Helene to anyone looking for new ideas to invigorate their workshops." Verity Pitts, Events Co-ordinator, Baby Bank Network (WORKSHOP ESSENTIALS workshop November 2015)
Any questions?
Contant me for more information:
Helene@jewellfacilitation.com
www.jewellfacilitation.com
@HeleneJewell
*Refunds will only be given in exceptional circumstances