It's time to be jolly and to dance our heart out
About this Event
DANCERS UNITED
PRESENTS
THE WORLD GRAND
DANCING CHRISTMAS EXTRAVAGANZA
Even in lockdown, Tier system restrictions, Christmas brings feeling of joy, love, togetherness across the Globe.
It is the most wonderful time of the year!
This year it is very different so we are giving you 2 hours of an amazing experience and fun. You will dance to the most beautiful music, fantastic dance shows, entertainment, we will have a special guests 'A' listers in dance world.... the programme is packed .
Catch this moment and enjoy. Show the passion for dancing that we all love!
Dancers, dance community, dance brands, dance lovers, dance supporters, artists...
We had fantastic guests from Strictly Come Dancing just a day before semi-finals!
If you have a question you would like our guests please send us in email
dancersunited@princepsdance.uk
Book your ticket now for this unmissable event!
Early Bird tickets are on offer until 6th December midnight.
Friday 11th December'20
London (BST) 19.00-21.00h
New York EDT (GMT-4) 15.00-17.00h
Europe CEST (GMT+1) 20.00-22.00h
Moscow MSK (GMT+3) 22.00-00.00h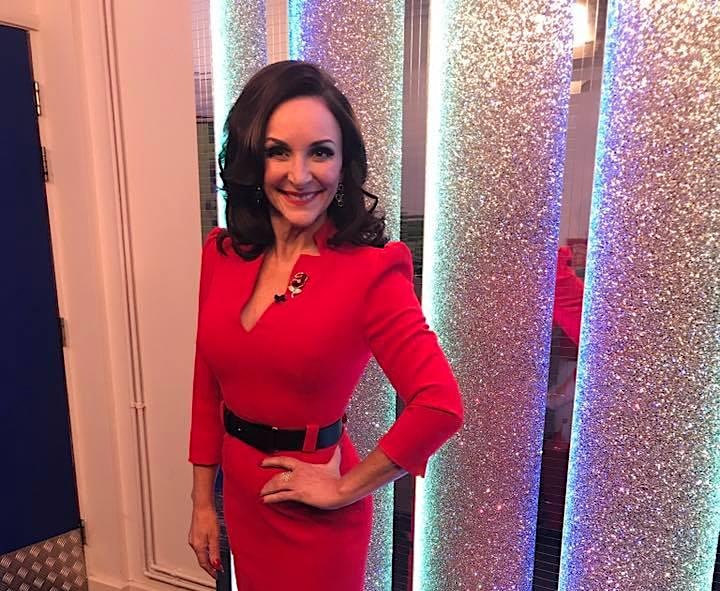 This lady doesn't need any introduction at all. We all know one of the most popular judges in Strictly Come Dancing , a head judge - Shirley Ballas.
After stardom of Ballroom dancing where she held Open to the World champion title and USA Latin Champion for 7 years she is walking firmly on the Stardom floor winning again . Shirley's kindness, humbleness and expertise are mesmerising not to mention her look. She is absolutely beautiful inside and outside.
Shirley Ballas has just published her autobiography book Behind the Sequins, in which you can follow very closely her dance journey. This book is a must read.
We all remember this gentleman Matthew Cutler.
With Nicole Cutler Matthew achieved
World, Open British, International and UK Professional Latin finalist
UK Closed Professional Latin Champion
World Masters Professional Latin Champion
and the list goes on
We all remember Matthew from BBC show programme
Strictly Come Dancing and with Alesha Dixon won Strictly Come Dancing title in 2007
Matthew has twice received the Carl Alan Award for an outstanding contribution to dance.
He is also international adjudicator and owner of MATICO dance studio in Croydon.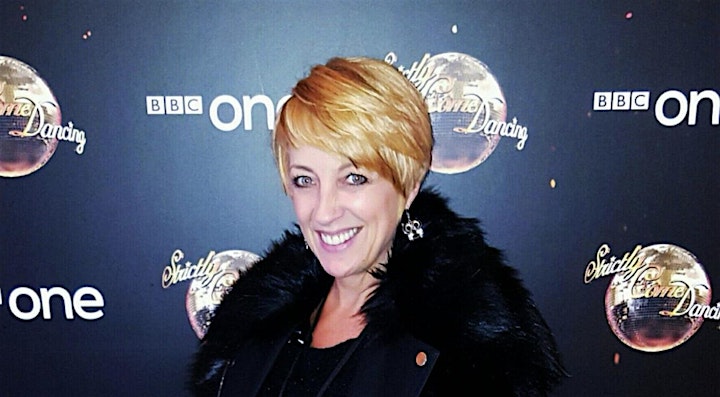 Our first guest announcement goes to this fantastic lady responsible for all the choreographies that professional dancers and celebrities dance live in popular BBC1 programme
We will welcome a Strictly Come Dancing Choreographer- JENNY THOMAS whose creativity and experience is second to none. We are so excited to have this lovely lady who will bring the sparkle to our event.
If you would like to ask Jenny a question send us via social media or via email dancersunited@princepsdance.uk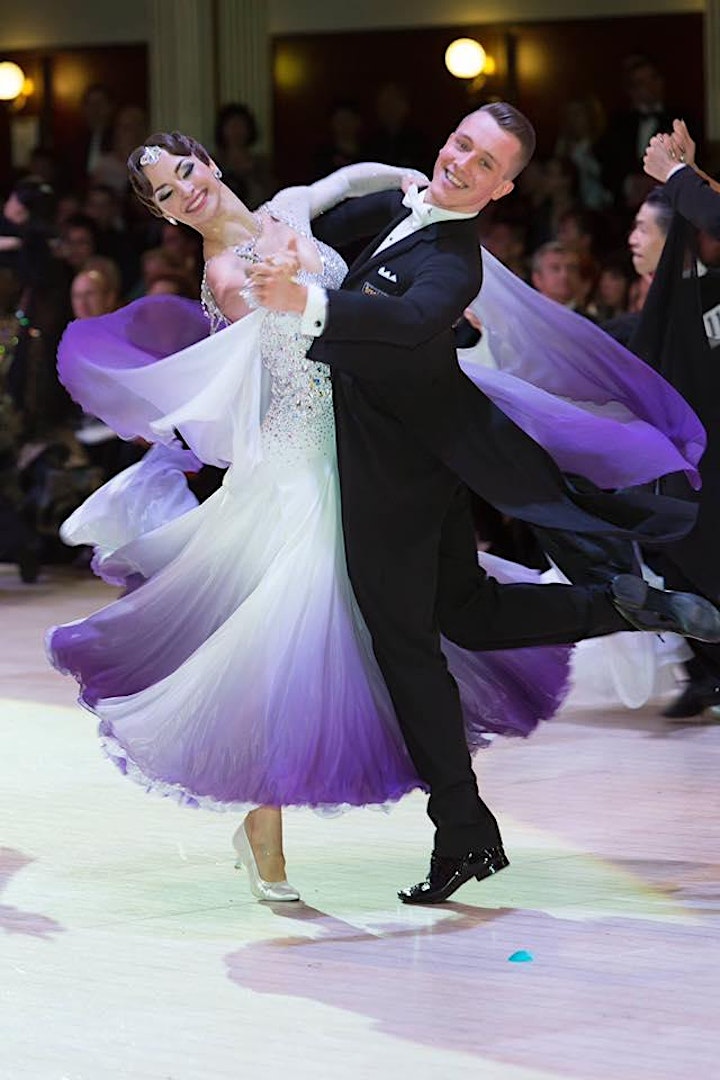 Very talented competitive Ballroom dancers Michael and Nika Foskett World, British Open and National Ballroom Champions will take us on romantic journey smoothly gliding over the floor through their perfect Slow Foxtrot dance .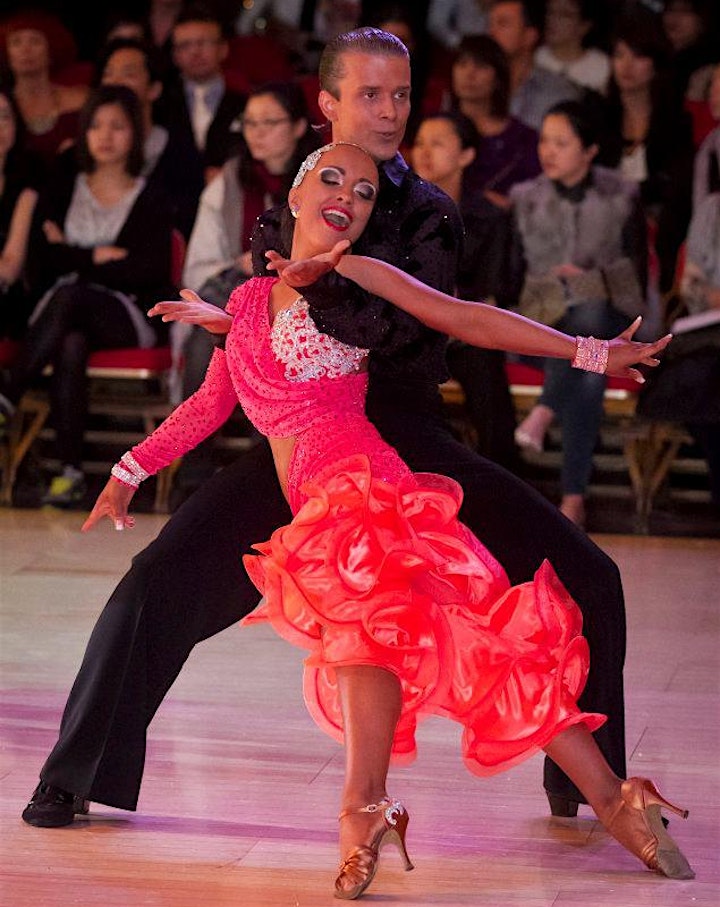 DAMIR HALUZAN and ANNA MASHCHYTS
We have a great pleasure to watch show dance in Latin dance category by this young extremely talented and successful Latin dance couple .
Their achievements are:
European Champions
Slovenian National Champions
Vice-World Champions Blackpool
International and UK Open medallists
Damir and Anna are well known and very popular in dance world. They will lift the energy with sizzling Samba!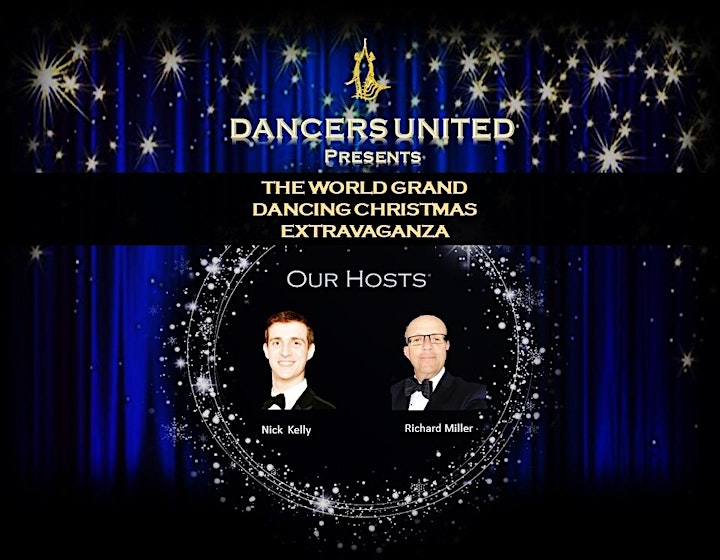 We have a pleasure to have the best two hosts in UK!
Richard Miller who is famous for interviewing the legends in dance world at Blackpool Dance Festival the biggest dance competition in the world, he was also part of DSI TV. The voice and face everyone in UK dance industry recognize.
Nick Kelly the most demanded DJ for competitions and various event and also very popular and talented host. He hosted our events from the beginning.
You can not find better duo to make the event magical!
As our event is on the same day as Christmas Jumper - Save the children charity we thought it would be wonderful to support this good cause. Children are our future so let's help them, give them the chance live safely, healthy and to get education.
You can support them just donating £2 using the code TEAM221015 to 70050
or donating to Just giving page
https://www.justgiving.com/fundraising/dancers-united