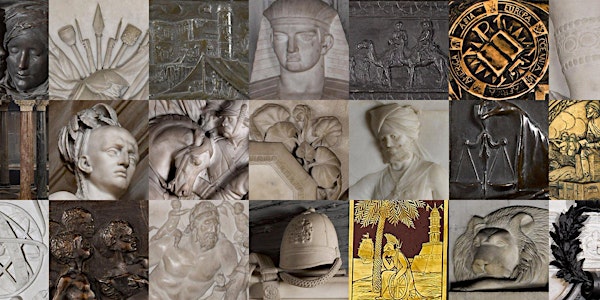 The Worlds of British Sculpture: Sculpture and Empire at St Paul's
Sculpture and Empire at St Paul's Cathedral, c.1796-1916
About this event
Please note: The time on the day is now confirmed as 16:30–18:00 BST. Links to view the individual papers will be available from 21 June.
This is the concluding conference of the UKRI-funded research project Pantheons: Sculpture at St Paul's Cathedral, c.1796-1916, a collaboration between the Department of History of Art at the University of York and St Paul's Cathedral. The Pantheons project's concluding conference is concerned with the intersections of sculpture and empire at the cathedral between 1796 and 1916.
The conference will take the form of panel discussions organised by papers grouped into five clusters:
The Americas
South Asia, Southeast Asia, East Asia
Afghanistan, the Punjab
Africa
Australia, New Zealand, Antarctica
These panel discussions will be based on questions arising from short, fifteen-minute presentations by the panellists, available to watch in the week before the day of the conference.
Links to the presentations will be sent out to ticket-holders the week before the conference.
See the Conference page on the Pantheons website for further details, including a list of speakers.