Description
Yorkshire Ladies Links invites you to The Yorkshire Business Festival celebrating Women in Business.
1st October, 2015, Tankersley Manor, Barnsley, South Yorkshire
Listen to nine award winning inspirational guest speakers, network and shop around for services with over 40 exhibitors
OUR KEYNOTE SPEAKERS WILL SHARE KNOWLEDGE , EXPERIENCE & SUCCESS STORIES!
Welcoming back well known journalist and TV presenter Christa Ackroyd as main guest speaker and host for the day introducing our inspirational speakers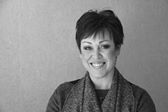 9.50am Christa Ackroyd
Christa has been a well know journalist in Yorkshire for more than three decades, the last two as anchor on both Calendar and Look North. Having covered everything from the Yorkshire Ripper to the Hillsborough tragedy, Christa is now using her years of experience to help promote others, particularly women in her home county of Yorkshire.
Christa has also been making videos for key clients which have seen her at Williams Formula One, Microsoft and Accenture using her skills to spread the word about female role models. She also has a number of key clients which have benefited from her experience to get their story into print both locally and nationally in newspapers and glossy magazines. She runs a five star bed and breakfast, working on personal media and presentation coaching and occasionally cooking for her family.
There will be many opportunities at The Yorkshire Business Festival to chat with Christa and listen to her throughout the day as she introduces our guest speakers.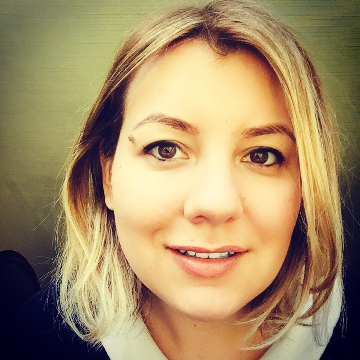 10.30am Natasha Sayce-Zelem - Head of Technology at Sky
Natasha is a Head of Technology at Sky based in Leeds. A digital delivery geek, she has extensive experience producing award-winning websites for the BBC, ITV, O2 Telefonica, NSPCC and Festivals Edinburgh.
Natasha frequently speaks on successful digital programme delivery and encouraging more women to work in the wonderful world of technology. She is also active in helping to build a vibrant Yorkshire digital community with @LDSDigital.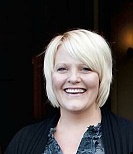 11.00am Jo Maltby - Founder of The Yorkshire Choice Awards, Handpicked Local & Wetherbyhour
With a passion for local and a determination to help small businesses get noticed, Jo set up #Wetherbyhour, a popular networking hour online every Tuesday 8-9pm, together with monthly live nights. With a devotion to give independent businesses a louder voice, she launched the Business Membership Handpicked Local.
Recently joining forces with Melanie Malcolm from Yorkshire Ladies Links, Jo and Mel recently founded The Yorkshire Choice Awards, recognising local people and organisations who are an inspiration in their field. Jo will explain how you can support Yorkshire Choice in her presentation.
Jo has received many accolades for her successes including Wetherby Townsperson of the Year, Insight with a Passion Award and Stray FM Local Hero 2015 Award Winner of Neighbour of the Year

11.25am Ashleigh Porter-Exley - You're hired! Winner of BBC Young Apprentice
Ashleigh won the final series of BBC1 show the Young Apprentice securing herself a £25,000 investment from Lord Alan Sugar. Ashleigh currently only 19 years of age started work at the age of 13 and at one point worked 4 jobs and still studied further education. At school Ashleigh was never a naturally academic student but worked hard to achieve 14 GCSE grade C and above which enabled Ashleigh to secure herself an apprenticeship in accountancy alongside studying her AAT Qualification after leaving school at 16, she then moved on to an advanced apprenticeship with the UKs Number 1 Letting agents whilst studying Business and Administration.
At the age of 17 Ashleigh was chosen to be a candidate on BBC Young Apprentice a record number of 38,000 people applied for the show with Lord Sugar choosing Ashleigh as the winner down to her "Sheer and utter graft" Since the show Ashleigh has worked various full time roles and is currently National Sales Manager with Youth Enterprise CIC as well as supporting and mentoring young people all over the UK.
Ashleigh hopes to show students that its ambition combined with drive that gets you places. She didn't achieve A* at school nor does she come from a wealthy back ground yet has gone on to achieve great things so far. It's not about where you come, from or how academically smart you are, it's about where you are going and how much you want to achieve. Don't let anyone hold you back!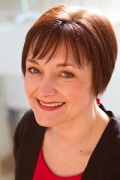 12.00pm Jane Bytheway - Coach & Speaker - Creating Extra-Ordinary Connections
When people are networking with you how often do you feel a real connection. How often do you get beyond the ordinary - "What you do?" … "Have you been here before?" … "How are the canapés?"How often do you yearn for a deeper connection with a colleague, a potential client or business partner?
In this session, you will experience the power of Extra-Ordinary connections, and discover how to authentically grow your business and live a life that is truly extraordinary.
What is the one question that could change everything for you?
"I speak and coach from my heart to reveal connection, passion and purpose for myself and others. That's my mission." I believe that your business grows you - not the other way round, and I have spent many years and invested heavily in personal and business development to find solutions that really work. Find out how twenty years of unique experiences in business and life, experiences and challenges that most of you will never have to face, can be of help to you.

1.00pm Dally Riyat - Studio Manager - Designer at Ideas & Lover of Shoes!
Shoes are Dally's, and many women's, achilles heel and luxury shoe designers create myriads of designs each year to feed the desires of their awaiting clientele. Just as Jimmy Choo, Christian Louboutin and Louis Vuitton produce some stunning designs that satisfy their customer's desires and needs, so too does Dally, as part of a small team of design and marketing professionals at their North Leeds offices and studio, Ideas, for their extensive list of satisfied clients.
So, if you want to be elegant, stylish, chic and extremely fashionable, listen to what Dally has to say about how to approach your design and marketing strategy. She'll be sharing her top tips on how to get the most out of your money from your design and marketing budget when developing a brand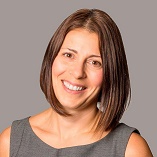 1.35pm Sarah Valentine Bull - Founder of Propolis Professional Services
Sarah started Propolis in 2013 after over 20 years' in the corporate world starting from administration through to Director, now working with a multitude of different organisations from micro to large, public to private, she works with the businesses to create a team who work seamlessly and processes that work effectively for everyone to create value for clients. Generating a staff culture where they all know what has to be done and get on with it.
Sarah will share with you some of the techniques that she has learnt in customer service through an extensive career within banking for commercial customers and insurance at the cold face of consumer expectations. She will help you to see the benefits and restrictions of using modern technology to communicate with your customers helping to give them an experience they will talk about positively.

2.10pm Jo Tomlinson - Managing Director at Business Works UK
Jo is passionate about helping businesses to reach their full potential. She is a speaker and growth coach as well as running her own accounting practice in Garforth near Leeds. After spending 20 years working in industry as a commercial and management accountant for blue chip companies, Jo decided she needed a new challenge and started Business Works, an accounting practice which aims to give SME's what they actually want and need from their accountant.
The team at Business Works, provide a wide range of services and often more importantly, support, to a growing number of SME clients across Yorkshire and beyond. Whilst Jo supports the ladies in getting the work life balance she could only dream of when her twins were small.

2.45pm Eve Lodge - Founder of Barmy Bunting
Eve is the award-winning teenage owner of Barnsley-based company Barmy, which makes bespoke bunting. She was 14 when she decided to enter the I Know I Can Barnsley Big Challenge. She ended up winning three awards: Best Use of Online Resources, Most Innovative Business and Key Stage Four Best Business - and was duly backed by Barnsley Council's Enterprising Young People initiative. Now 17, and studying A levels, Eve has seen Barmy go from strength to strength. Customers have come from all over, from her home town of Barnsley, to Liverpool, London, France, Germany, United States and New Zealand; even to the set of Coronation Street!
Eve reached the final of the 2014 Yorkshire's Got Talent business competition; was joint runner-up in the 'Aspiring Entrepreneur' category of the national Making Business Happen awards in April; was nominated for 'Young Achiever' in the 2015 Yorkshire Women of Achievement Awards; been shortlisted in three categories for the Yorkshire BIY awards on October 2; and has been named in The Pitch Top 100 (the UK's largest small business competition)