Location
Room OA5/5.02, Oestler Building, University of Huddersfield Queensgate Campus
Queensgate
Huddersfield
HD1 3DH
United Kingdom
Talks on the Robin Hood legend and its links with local history in Huddersfield.
About this event
Talks on the Robin Hood legend and its links with local history are followed by a coach trip to Kirklees Priory and Robin Hood's grave, alongside an exhibition at Oastler Building, Huddersfield University Queensgate Campus exploring Robin Hood's Yorkshire connections.
Book here for the talks, tickets for the coach trip are available separately here: http://hud.ac/mcl
11.00 - Katherine Lewis, University of Huddersfield, Robin Hood: from medieval ballads to the big screen
11.15 - Todd Borlik, University of Huddersfield, Where this arrow is taken up': Robin Hood's Death and Burial in Kirklees
11.30-12.15 Alex Brown, Durham University, "Riding the Wheel of Fortune with Robin Hood"
12.15-12.30 Q & A
12.30-13.30 Tour exhibition and lunch (not provided but there are various outlets on campus)
Accessibility information:
Oastler building has step-free access with lifts and accessible bathrooms. Blue badge parking is available on campus, please contact us to arrange this.
If you would like to attend but ticket sales have ended feel free to email and we'll confirm your booking.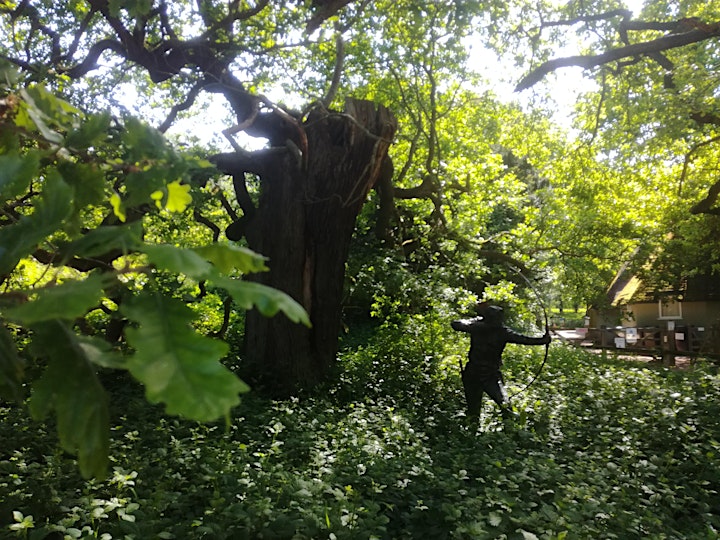 Biographies
Dr Alex Brown is an associate professor of medieval history at Durham University and has published widely on the economic and social history of late medieval England, including a monograph exploring Rural Society and Economic Change in County Durham (2015), and two co-edited volumes on Crises in Economic and Social History (2015) and Custom and Commercialisation in English Rural Society (2016). Most recently, his research has developed to examine the cultural history of the period through a range of medieval literature and letters as in his 'The Fear of Downward Social Mobility in Late Medieval England', Journal of Medieval History (2019) article, and he is currently preparing a book on Social Mobility in Late Medieval England.
Professor Katherine Lewis is an historian whose research focuses on the social and cultural history of the later Middle Ages. She has a particular interest in gender history and has published extensively in this area. She is the author of Kingship and Masculinity in Late Medieval England (2013). She has also co-edited the books Crusading and Masculinities (2019), Religious Men and Masculine Identity in the Middle Ages (2013) and A Companion to the Book of Margery Kempe (2004). She has appeared four times on BBC Radio 4's 'In Our Time' speaking on Margery Kempe, Queen Margaret of Anjou, Shakespeare's plays about the Wars of the Roses, and Queen Melisende of Jerusalem. Among other projects she is currently researching the representation of masculinity and homosociality in the Robin Hood ballads.
Todd Andrew Borlik is Reader in Renaissance Literature at the University of Huddersfield. He is the author of Ecocriticism and Early Modern English Literature (Routledge), Literature and Nature in the English Renaissance: An Ecocritical Anthology (Cambridge), and Shakespeare Beyond the Green World: Drama and Ecopolitics in Jacobean Britain (forthcoming from Oxford). He is currently preparing a new edition of As You Like It for Oxford World Classics and an Arden guide to The Winter's Tale. T.Borlik@hud.ac.uk