THE YOUNG BRIT AWARDS

Monday, 30 June 2014 from 18:00 to 21:00 (BST)
Event Details
"Jobless youth is one of the most important challenges facing society today and job prospects for the 853,000 young people in the UK still out of work are deteriorating rapidly.  The situation is alarming both for the country and the young people themselves and while self employment is proven to be a low-risk option for young people to create their 'own jobs', there is very little evidence of start up support for young people.  Unemployed youth are pushed towards a declining jobs market and at Young Britain we are calling for the Government to intensify efforts to help these young people make their own jobs and become their own boss"   

You are invited to meet new and rising talent from Telford and Shropshire, young people who have done just that.  Got to grips with starting a business and not only made their own jobs but made opportunities for others.  Hear about the Start Up Britain business boom and the associated falls in unemployment as the numbers of self employed increase.
Monday 30th June
6pm
A celebration of youth entrepreneurship in Telford & Shropshire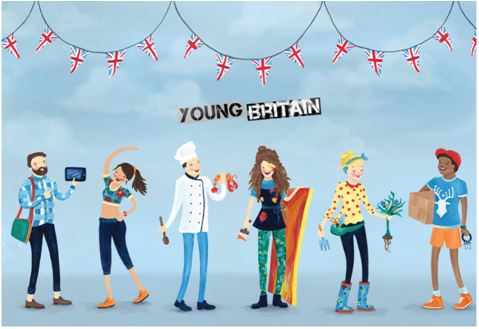 THE YOUNG BRIT AWARDS on Monday 30th June at Hadley Park House celebrates the 100 businesses helped to start and grow over 18 months through the YOUNG BRITAIN programme. Ranging from a business network for 'mums', on and off line retailers and crafts and vintage shops through to clothing brands, sports and fitness ventures, a property lettings company and even a lumberjack.
As part of THE YOUNG BRITAIN scheme to back enterprise and small businesses operated by the under 30's, fledgling entrepreneurs are offered expert mentoring, access to the Government backed Start Up Loans and sales, marketing and business planning workshops.

The Minister for Employment Esther McVey says that the continuing success of Great Britain is built on the ingenuity of such small businesses and this new generation of entrepreneurs have not only made their own jobs but they will go on to create the jobs of tomorrow.
THE YOUNG BRIT AWARDS celebrates the successes of a hundred local start ups, ten awards have been created to mark the ten principles so necessary to the new young businesses and a new Entrepreneur Medal created in memory of John Clayton who steered the Young Britain programme until his untimely death in April this year.
TOP TEN AWARDS
Based on the principles of entrepreneurship within YOUNG BRITAIN 
1. CHANGE & ADAPT
2. ACT BIG, THINK SMALL AND MOVE FAST
3. MONETISE THE PASSION
4. DO GOOD ALONG THE WAY
5. WE'RE ALL ENTREPRENEURS NOW
6. YOU ARE YOUR BRAND
7. A BUSINESS IS CUSTOMERS
8. PEOPLE POWER
9. KEEP LEARNING
10. ITS NOT ALWAYS 9-5
The John Clayton Medal recognises entrepreneurial tenacity, business professionalism and the rare skill of expert salesmanship.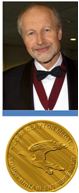 The YOUNG BRIT AWARDS evening comprises:
A musical welcome from two of our Music@YoungBritain entrepreneurs, Luke & Cath

The launch of a national report on Youth Entrepreneurship

THE YOUNG BRIT AWARDS FOR TELFORD & SHROPSHIRE

Keynote Motivational Speech
Eric Smith from BBC Radio Shropshire will be our host for the evening and we are delighted to welcome from the county:
The High Sheriff of Shropshire
The Lord Lt of Shropshire
The Chief Executive of Shropshire Chamber of Commerce
The Business Editor from the Shropshire Star  
THE YOUNG BRIT AWARDS Headline Sponsors, to whom we are immeasurably grateful, are:
THE TTC GROUP

STADCO INTERNATIONAL

AGA RANGEMASTER

TELFORD & WREKIN COUNCIL

SHROPSHIRE COUNCIL

MARCHES CARE

MEDIABOX

THE INSTITUTE OF FINANCIAL OPERATIONS
6.00pm      Welcome Drinks
6.20pm      Someone Stole My Dreams The Forgotten Generation 
6.40pm      Self employment and trailblazing young entrepreneurs from Telford & Shropshire The Young Brit Awards
7.40pm        THANKYOU to the mentors
7.45pm        British Dinner Menu
Home made Scotch Egg on a bed of salad (Vegetarian English Egg)
--------
Chargrilled farm chicken fillet with new potatoes & garden vegetables
Vegetarian Minted Pea & Asparagus Risotto
--------
Classic Sherry Trifle
8.45pm        GO RHINO!      David Hyner 
9.15pm        EVENT CLOSE

When & Where

Hadley Park House Hotel
Hadley Park E
TF1 6QJ Telford
United Kingdom


Monday, 30 June 2014 from 18:00 to 21:00 (BST)
Add to my calendar
Organiser
We have been supporting local entrepreneurs since 1997 and fervently believe that entrepreneurs can be taught.  The skills to start a business or become self-employed are easily acquired and can be life-changing.  Not only do local self employed people and entrepreneurs stay local and buy local, they drive the local economy with every pound they take worth £4 to the local area.  These are the businesses that make the region a better place to live and work.
We are the main provider of start-up training in the area (offering 35+ training places a month) and we also work with Transmit StartUps helping with applications for Start Up Loans through the government funded Start Up Loans Company.  The start up finance comes with one to one support to develop the business plan and once the loan is approved, the entrepreneur is provided with an invaluable pack of corporate benefits to help the new business flourish.
We manage local networks for like-minded business people and are priveleged to work with inspiring and highly ambitious business owners.