Description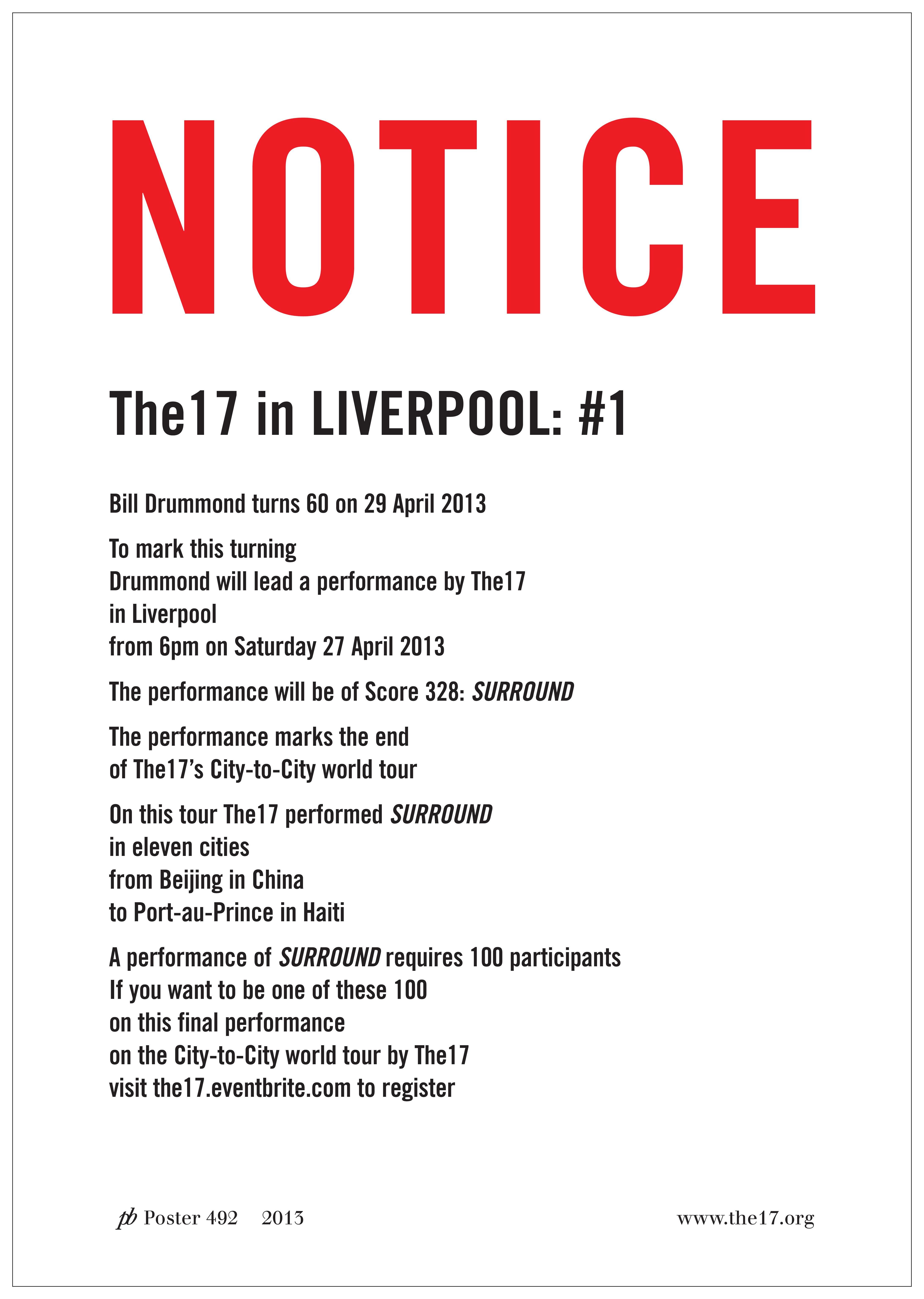 THIS IS THE END OF The17
The17 is a choir that existed as an abstract fantasy in Bill Drummond's head for most of his life.
In 2006, The17 became a reality. Since then Drummond has been leading performances by The17 around the globe, from Moscow to Sao Paulo in Brazil, from Beijing to Port-au-Prince in Haiti. With each performance members of The17 are recruited from the local community.
Bill Drummond turns 60 on 29th April. From the very beginning of The17 going public in 2006, Drummond planned to end his involvement with the choir on the day before he turned 60.
The other thing that he knew was the last two performances of The17 were to be in Liverpool. The first of these is to be of Score 328: SURROUND on Saturday 27 April. This requires 100 people "with no previous experience" to give two hours of their time between 6pm and 8pm.
This is your chance to be a part of The17, a member of the final incarnation. This is an opportunity upon which you shall not pass. You will receive no recorded document of the occasion, such is the nature of The17, but you will be invited to partake in a champage reception the evening after the final performance, to mark the occasion.
Register here. The17 will meet at Static Gallery, Roscoe Street on the day of performance.