Description
CANCELLED!
Then, Now, and the 2020 Vision for LCC
Join us for an evening lead by UAL/LCC alumni and students. presenting projects and sharing ideas . Get a sense of what students are working on, and past students can share their progress and current projects. An incubator for creative ideas and talent.
We'll end #DMAW18 at LCC with networking and drinks.
Get involved: Are you an LCC/ UAL student or alumni working on an exciting project or looking for collaborators? Would you like to present your ideas to an audience of students and industry professionals? Presentations must be no longer than 10 minutes. For more info and te reserve a slot, get in touch with Ivo at ivo@dogoodfilms.org and quote DMAW18 in the email subject.
FREE UAL students, staff and general public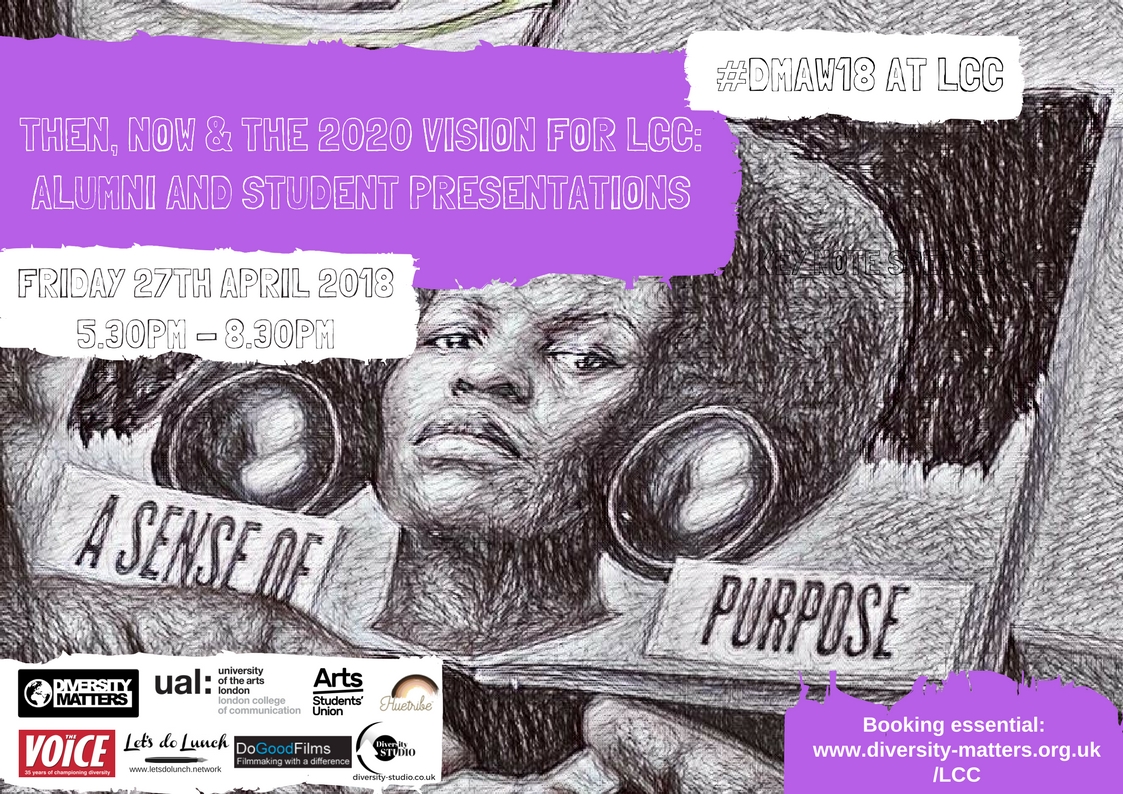 Diversity Matters filming and photography notice
Diversity Matters will be carrying out filming and photography at this event. By attending this event you are deemed to have granted permission to yourself being included incidentally in any such filming and photography.
Please speak to a member of the DM team for more info or if you do not wish to be photographed.
For event enquiries, sponsorship/partnership, speaker opportunities or to request a press release please email Kai kai@diversity-matters.org.uk
www.diversity-matters.org.uk/LCC