Description
thenetworkone Independent Agencies and Friends Beach Party 2019 with Little Black Book
PLEASE NOTE: This is an invitation only event. To request an invitation, please email lizzi.gold@thenetworkone.com from your business email address and we will inform you by return of email if you've been allocated a ticket.
Date: Tuesday 18th June 2019
Time: 15:00 - 18:00
Location: LBB & Friends Beach, Plage Croisette Beach (opposite the Miramar and between the Rado Plage and the Miramar Plage)
Map: https://goo.gl/maps/NU4Y1bSwuJJ2
Once again, the biggest party for independent agencies at Cannes will be held on Little Black Book's LBB Beach. As thenetworkone is sponsoring the LBB Beach, guests of thenetworkone will be given exclusive access to this centrally located private beach, just opposite the Miramar.
Join us and our invited guests, for a refreshing glass of rosé from 16:00 with agency leaders from around the world on a beautiful beach. It's always a fun, relaxed event and we're looking forward to seeing you there.

There is no charge and you do not need to be a registered delegate for the Cannes Lions, to attend this. But you DO need to register with us in advance.
We'd love to see you.
NEW FOR 2019: THE INDIE FORUM, hosted by thenetworkone in association with LBB
From 15.00 to 15.30: "The Indie Creative Showcase"
Julian Boulding, Founder of thenetworkone, will chair a discussion with leaders of three of the world's most interesting and original independent creative agencies. No egotistical bullshit and no sales pitches - just real life insight into how to build an agency culture that leads to amazing creative work. Come and hear from:
Julian Boulding, President, thenetworkone (Discussion Chair)

Rafael Rizuto, Co-Founder TBD, San Francisco

Sharon Napier, Founder, Partners & Napier, member of Project Worldwide, New York

Nils Leonard, Co-Founder, Uncommon, UK

Natalie Graeme, Co-Founder, Uncommon, UK

From 15.30 to 16.00: "The State of our Industry."
Laura Swinton, Editor in Chief and MD of Little Black Book, will chair a discussion with four of the most influential and ground-breaking figures in the creative agencies world today. No platitudes, no pre-scripted corporate messaging – just what the heavy hitters really think about what it takes for agencies, consultancies and marketing clients, to succeed in today's high velocity communications ecosystem. Where our industry stands today, and where we need to go next. This is not to be missed, so book now to hear from:
Laura Swinton, Editor in Chief & MD, LBB, UK (Discussion Chair)

Marla Kaplowitz, CEO, 4A's, USA

Raj Kamble, Founder & COO, Famous Innovations, India

Dick van Motman, Global CEO / Creative, Dentsu Global

Debbie Vavangas, iX Leader, IBM, UK & Ireland

From 16.00 to 18.00: Drinks on the Beach
A chance to mingle with our panellists, our specially invited guests and as many good people as we can fit in, from the independent agency community.

Please arrive early - entry is subject to capacity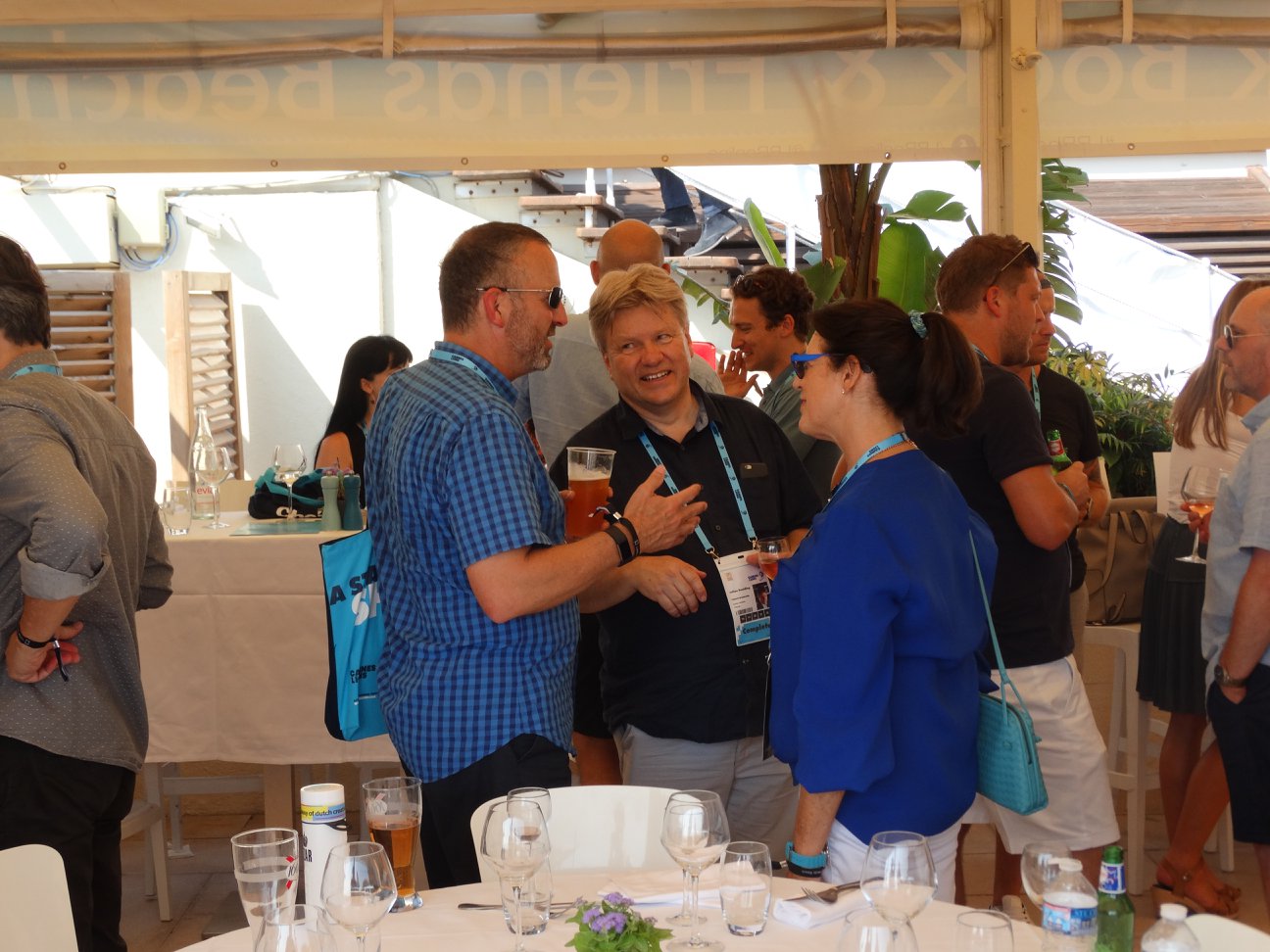 This event is intended for independent agencies and other friends who have been personally invited by thenetworkone. If you have received this link from another source and would like to register to attend, please email Lizzi (lizzi.gold@thenetworkone.com) from your business email address. We will inform you if you have been allocated a ticket by return of email.

We regret that, if your name is not on our invitation list, you will not be able to enter the event.
You may register up to 5 people per agency. If you'd like to bring more guests, please email lizzi.gold@thenetworkone.com to check availability.
Capacity is limited, so please arrive on time to avoid disappointment.