Sales Have Ended
Registrations are closed
Thank you for registering for 'Theology & Practice of Liberation'. We look forward to seeing you on 16th April.
Sales Have Ended
Registrations are closed
Thank you for registering for 'Theology & Practice of Liberation'. We look forward to seeing you on 16th April.
Description
* Please note the venue change for this event. Due to the high level of registrations, we will now host the event at a larger venue, St Peter's Mission Hall.
How do we advance the Kingdom of God amidst the visible and invisible powers of this world that oppose Jesus' reign?
Please join us for three days of teaching, stories, ministry and training in 'holistic liberation' from highly respected practitioners: Bob & Gracie Ekblad (US), Gilles Boucomont (Paris) and Lin Button (London).
As the Kingdom advances, we, our communities, localities, nations and structures of global governance are impacted and transformed. In order to play an effective part in this redemptive mission, we need to better understand the battle we are in, the identity and authority we have in Christ, and the weapons we fight with. We also need be aware of the wounds we tend to operate from and to position ourselves for healing.
'It was a profound eye opener for me to be part of this training. The teaching was of great quality and delivered by people immersed in the bible who have much experience in healing prayer and deliverance ministry. It was personally transformative. I felt spiritually refreshed after the course and grew in faith that I could hear from and be led by the Holy Spirit wherever I am.' (Pieter-Bas, London)

Timings: Mon 16th: Doors open 1.30pm, Session from 2pm - 9pm (with break for evening meal (not included))
Tue 17th: Doors open 9.15am, Session from 9.30am - 5.30pm + optional evening session (7-9pm)

Wed 18th: Doors open 9.15am, Session from 9.30am - 4pm
This will be the fourth time the team has come together to deliver this unique training (in Paris and London), which is focussed on inner healing and deliverance (personal and structural). A number of people in Tower Hamlets have already been part of it (see testimonies below) and are glad to have an opportunity to host it locally, and to welcome those from around the UK. There are limited spaces for this training - please register as soon as possible.

Topics covered will include: a biblical theology of the powers; identity & authority contested and regained; healing from mother/father wounds; confronting lies and breaking curses; hearing the voice of God; idolatry and animism; Kingdom vs national identity; ministry protocol.
Cost: we don't want cost to be a hindrance. Please pray and give as you feel led once you're at the training.
Catering: refreshments will be provided each day and we'll share a sandwich lunch together on Tuesday and Wednesday. There will be vegetarian options, but I'm afraid we won't be able to cater for any other dietary requirements. There are many local cafes, and you are welcome to bring your own food to eat at the venue.

Worship, q&a and regular ministry times will be woven through the teaching sessions.

Each participant should have a lived faith and be part of some kind of Christian community. You are welcome to come on your own, or as part of a team. People from local ministries will be there to share about how the training has already impacted their lives and practice.
If you would like to come but aren't able to commit to the full three days, please let us know. It may be possible to come just for one or two of the days.
Bob and Gracie Ekblad have 35 years of experience ministering to those on the margins of society in Honduras and the US (particularly inmates and migrant workers). Founders of Tierra Nueva, they are both ordained Presbyterian ministers and now train workers in 'transformational ministry' across the globe. Bob lectures in Biblical Studies and Mission in the US, and at Westminster Theological Centre in the UK. They have extensive experience of ministering to people in personal prayer appointments. When they are in London they often spend time in Bethnal Green and really enjoy teaching and ministering here.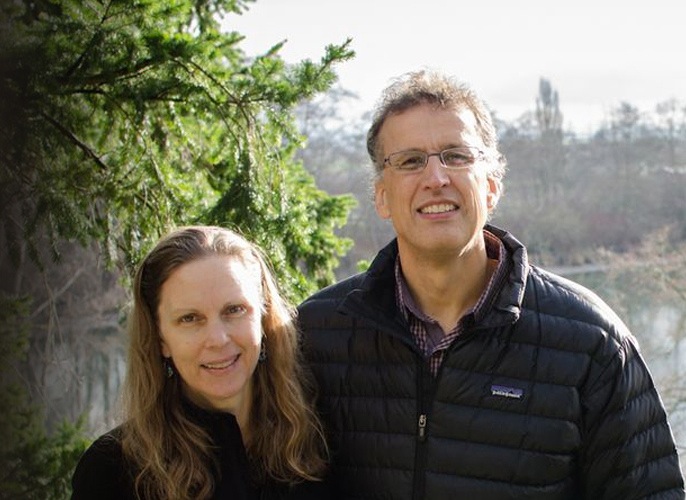 Gilles Boucomont is pastor of Belleville Church in Paris. Having ministered in Ethiopia, where he witnessed the Spirit move in power to heal lives, he longed to see the same work of the Spirit in Paris. Led step by step by the Lord, he developed a 'spiritual accompaniment' ministry (healing & deliverance) in his previous church in Le Marais that many of us have visited. Gilles has a beautiful Kingdom perspective and lives out the serious mission the Lord has given him with great humility and humour. We highly recommend coming to learn from him and hear stories of transformation from his community.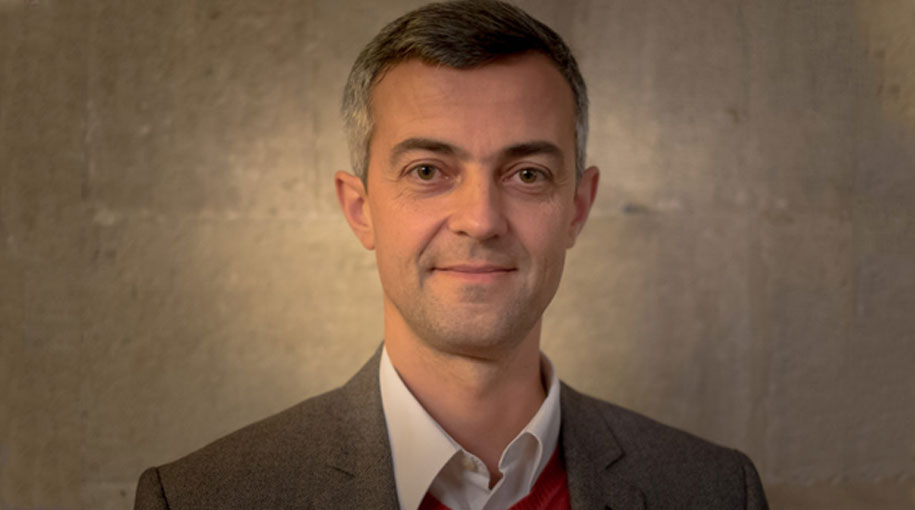 Testimonies from previous participants:
"The Liberation training is for every Christian who wants to understand what spiritual oppression looks like and seeks freedom" Janice

"The Liberation Training raised my awareness of the strategic importance of listening to the Spirit in any given situation. The Spirit gives us the keys we need to set the captives free. The stories of Gilles and the team attest to this being the most effective Kingdom strategy we have!" James
"The important ministry of deliverance prayer needs to be reclaimed by the church. I cannot recommend this training enough to anyone wanting to grow in listening to God's Spirit and learning to pray with authority on behalf of people in need of freedom and healing.' Pieter-Bas
Organiser of Theology and Practice of Liberation
Tierra Nueva Europe seeks to gather, encourage and further equip those serving groups at the margins of society. We are based at Good Shepherd Mission, in Bethnal Green, and partner with churches and ministries around the UK and beyond to deliver training, with the Ekblads, in 'transformational ministry'.