Therapeutic Frontiers for Mild Traumatic Brain Injury and Post Concussion S...
Description
A 1 day conference for psychologists, doctors, sports medicine teams, medical professionals and AHPs working in the field of neurology to gather a thorough understanding of the impact of Post Concussion Syndrome and mild Traumatic Brain Injury.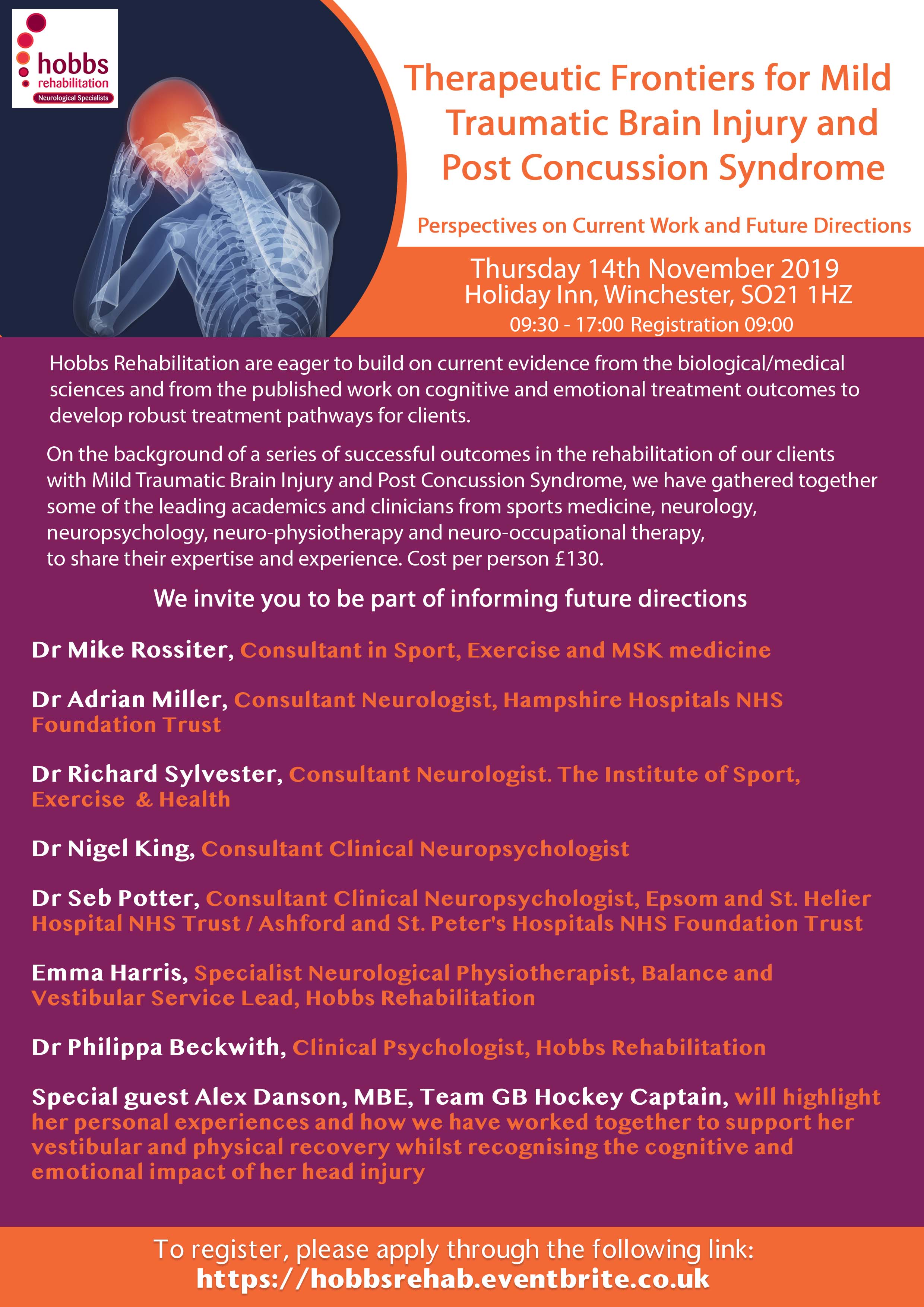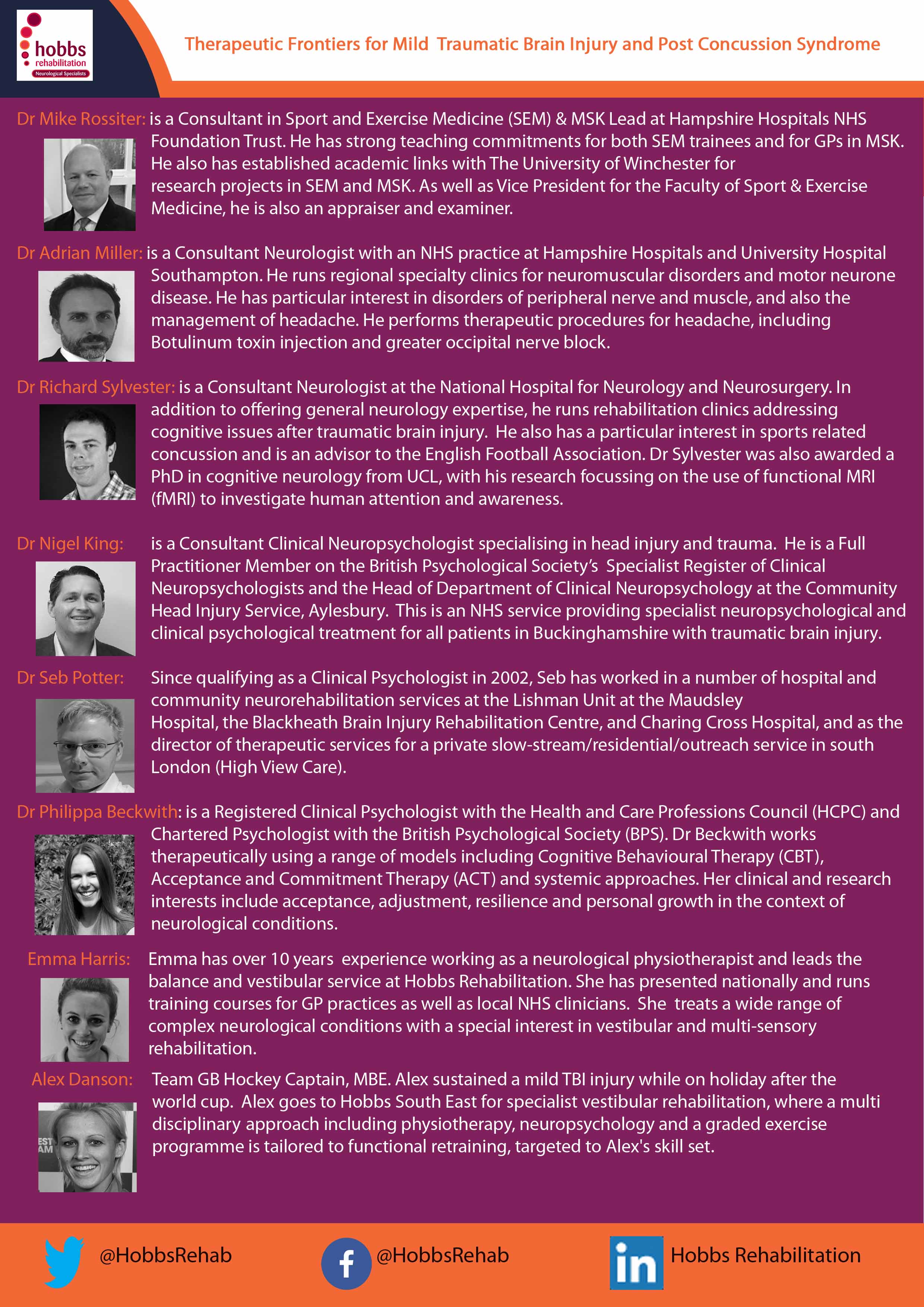 Presentations:
Dr Mike Rossiter, Consultant in Sport, Exercise and MSK medicine - 'An Overview of On-Field Assessment and Diagnosis of Concussion with Current Diagnostic Updates'

Dr Adrian Miller, Consultant Neurologist, Hampshire Hospitals NHS Foundation Trust - 'Headache after Traumatic Brain Injury: Is Most 'Concussion' Migraine?'

Dr Richard Sylvester, Consultant Neurologist. The Institute of Sport, Exercise & Health - 'Sports related concussion - a modern epidemic?'

Dr Nigel King, Consultant Clinical Neuropsychologist - 'Is Post-Concussion Syndrome a Functional Disorder?'

Dr Seb Potter, Consultant Clinical Neuropsychologist - 'Persistent Postconcussional Symptoms: Results and Reflections from a Randomised Controlled Trial of CBT'

Emma Harris, Specialist Neurological Physiotherapist, Balance and Vestibular Service Lead, Hobbs Rehabilitation - 'The Role of Vestibular Rehabilitation in Treating Persistent Post Concussive Symptoms'

Dr Philippa Beckwith. Clinical Psychologist at Hobbs Rehabilitation - 'The rehabilitation journey in PCS: A multi-disciplinary case study'

Special guest Alex Danson MBE, Team GB Hockey Captain, will highlight her personal experiences and how we have worked together to support her vestibular and physical recovery whilst recognising the cognitive and emotional impact of her head injury.
The day will include networking opportunities and lunch will be provided.

Parking will be available on-site with an overflow car park at the Science Centre nearby and accomodation is available to book at preferential rates, please call the Holiday Inn direct quoting Hobbs Rehabilitation for details.