Actions and Detail Panel
Theraplay® Level 1 & Group Training
Mon, 26 Jun 2017, 10:00 – Fri, 30 Jun 2017, 16:00 BST
Description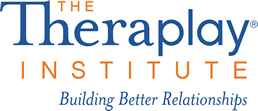 Theraplay® is an evidence based attachment focused therapy for children and their care providers, with a proactive focus on adult-child relationships, attachment theory, inter-subjectivity and brain research. There is formal research documenting its effectiveness.
This week-long course includes both the Theraplay® Level 1 Training Course, AND the Theraplay® Group Training Course. Each day starts at 10am, and finishes at 4pm. Lunch and refreshments will be provided.
The MIM (Marschak Interaction Method) is a structured technique used to evaluate the caregivers' capacity for Structure, Nurture, Engagement and Challenge, the child's response to a caregiver, and is a valuable tool in planning treatment and determining how to help families strengthen their relationships.
Group Theraplay® is an adaptation of Theraplay® for settings in which the therapist or other professionals work with groups of children and young people or with their parents/carers.
This course will provide:
Level One Theraplay® including M.I.M. Assessment tool
Group Theraplay training
The basic principles of Theraplay to allow participants to begin using the techniques in their work
Training in how to administer the MIM and analyse it at a beginning
Role-play opportunities to practice Theraplay techniques
Experience of applying Theraplay principles to group treatment
For offline payment methods, please select 'Show' under 'Other Payment Options' at the bottom of the registration details screen. Two blue buttons will then appear. Simply click the respective blue button to choose the option you'd like to use.
For further information:
www.wp.theraplay.org/uk/training-events/about-our-training/level-one/
www.wp.theraplay.org/uk/training-events/about-our-training/group-theraplay/
Contact: zobia@parentingspecialchildren.co.uk or 0118 9863532