Working with the body as a tool for communication with ourselves and with our clients.
About this event
An introduction in to working with the body as a tool for communication with ourselves and with our clients. This workshop will focus on breath and movement techniques to support the therapeutic relationship. Breath is our life force. We breathe in life and we breathe out our last breath before we die. Dance movement therapist Ana Halprin states that: Breath is movement made visible.
There will be time to integrate theory in to practice and consider clinical examples of how to introduce embodied approaches creatively in counselling and psychotherapy.
Aims
Learn specialised breathing and movement techniques to support you and your work with clients.
Synthesise theory in to practice including case study examples of how to introduce these techniques with clients in times of need.
Discover your own breath and movement patterns and how they can serve you and your clients.
Build confidence working with the intelligence of the body.
Develop embodied listening through increased awareness of how your body responds in relationship with your clients.
Share and enrich professional practice with peers.
Why?
Breath moves the body and impacts communication and our ability to relate.
When tense we hold our breath
Our organs do not function well when tense and stress decreases our immune system
Awareness of how we breath and move can help us to develop authentic ways of relating by understanding how we feel in the moment
Research suggests that practicing breathing techniques and mindful movement exercises can support motivation, confidence, communication, mental health, relationships, resilience and wellbeing.
And improve physical posture, immune system, digestion, circulation, concentration and sleep!
About the Trainer - Mhari Baxter
Mhari is a qualified and registered Movement Psychotherapist, Yoga Teacher, artist and Trainer. She has extensive experience working with all ages and abilities from professionals, students and adults in community mental health care settings to children with behavioural difficulties in schools. She believes everyone has mental health and wants to share techniques and resources so that individuals may develop their full potential and organisations may flourish. She has enjoyed training professionals at Scottish Water, Addictions Counselling Inverness, Perth College and Cairngorms National Park Authority to support communication, confidence and wellbeing.
Who is this aimed at:
Counsellors, psychotherapists and helping professionals.
Venue: Online via Zoom
Cost - £85 / Student £65
Methods of Payment
Option 1 - Bank Transfer, Cheque or Invoice by emailing audrey@greenwoodevents.co.uk.
Option 2 - Online via Eventbrite (see button below). Please note that there is a NON-REFUNDABLE extra admin charge made by Eventbrite.
Handouts and CPD certificate are included in the price.
Please note that a delegate space is not guaranteed until payment is received.
Minimum numbers: 8 - Maximum - 15
Please note that the workshop is subject to cancellation or re-scheduling if the minimum number required to make them viable is not reached. In this situation, the following options will apply:
Receive a full refund (excluding Eventbrite's fee if you pay using this method).
Hold the space until a new date has been offered.
Move the booking to another workshop.
Receive a credit note to use at a future date.
The Sharing Space
Would you like to present at a seminar or workshop? 
Can you recommend a speaker? 
Do you have a topic you would like to hear about? 
Then email audrey@greenwoodevents.co.uk.
Pass it on! Feel free to pass this invitation on to colleagues – everyone is welcome!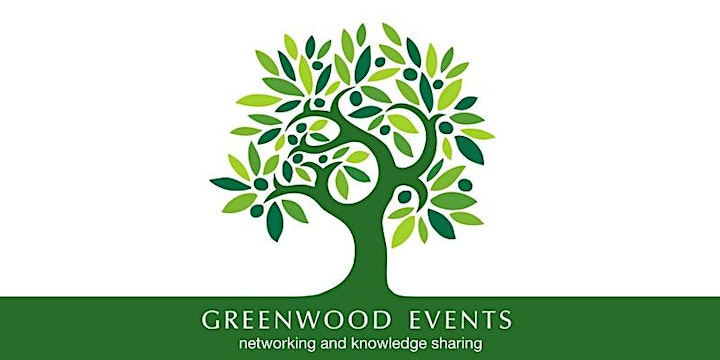 Date and time
Location
Refund policy
Organiser of Therapy in Motion
Greenwood Events organises affordable workshops aimed primarily at counsellors and psychotherapists, but the workshops may also be of interest to; social workers, teachers, social workers, anyone in the helping professions or anyone who is interested in personal self-development; no-one is excluded.
It also aims to offer opportunities to stimulate networking and knowledge sharing among professionals. Visit www.greenwoodevents.co.uk for more information.