Eat well, learn how to cook, earn extra money, start a new business. Say yes to all of these by being a Thermomix Advisor.
About this event
We are recruiting! There's never been a better time to get your Thermomix business started.
Why become a Thermomix Advisor
Thermomix is a multifunctional food processor. Its performance is demonstrated only during a cooking experiences (demonstrations) at the host or hostess' home with their guests, through an Advisor who presents its features and makes several recipes. Some Advisors do public demonstrations in their homes too.
Becoming a Thermomix Advisor is an opportunity to have an interesting income while enjoying training, managing your own time freely, discovering professional development to new professions, all in a friendly atmosphere. Join my team and work with me to find out more.
5 good reasons to join now:
Do you want to share your talents and share your passion for cooking?
Do you want to represent a brand with a strong reputation of being a market leader in their segment?
Do you want to manage your own time and work in a pleasant, supportive working environment?
To be in control of your own career development and work schedule?
Do you want to earn your Thermomix TM6 instead of buying it? Do you want to be part of a dynamic, fun team?
Join this information session to learn about the training and support, commissions, bonuses and incentives. Say, yes, and book your ticket to one of my many sessions in September and October 2021. Just in time to have extra money for Christmas...now there's food for thought.
Notes: I am based in Canary Wharf, so applicants based in London and surrounding areas only. We have team members all over London and the Essex area. For applicants outside of this area, please email me and I will forward you onto someone more local to help you join the team.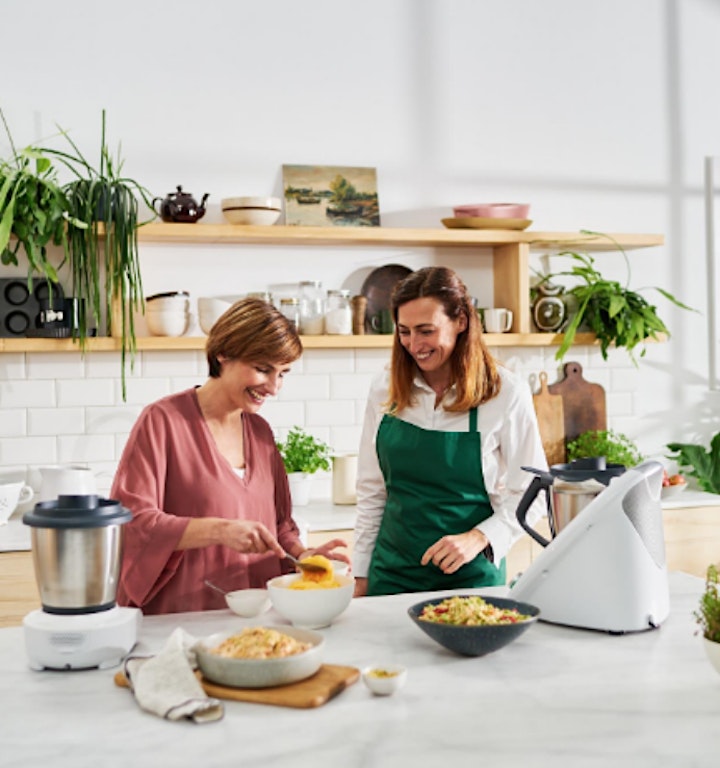 Organiser of Thermomix Recruitment Information Session
Ankita Stopa is an Advisor and Thermomix Team Leader based in Canary Wharf, E14. Ankita leads team of successful advisors in the central, north and east London. The team also run various other Thermomix classes for the ever growing Thermomix community.
Ankita loves to bake and hence her love of the Thermomix; the smallest, smartest kitchen appliance. One Girl and her Thermie, combines her needs of having a  passionate career while maintaining a good family life; the ultimate work balance especially for a working mother.
In addition to the 'First Class with Thermomix' which is a Thermomix UK designed class, Ankita will be advertising her range of cooking classes  special event classes with special guests such as Dani Valent or Tenina Holder when they visit the UK from Australia and also seasonal classes. Additionally, Ankita runs hand-ons workshops for a small group which are in her home and limited to 6 people. Please see www.onegirlandherThermie.co.uk for further information and how to book.
Ankita is also keen on learning if anyone is interested in becoming an Advisor. Please email me on Ankita@onegirlandherThermie.co.uk or call on 07977 563537 if you'd like to be part of my successful team and join the wonderful world of Thermomix, please get in touch.