Description
What's happening on Wednesday 20th February?
Join the Cisco 'thingQbator' learning programme at MMU. Delivered by the Foundation for Digital Creativity, you will be part of a worldwide community of innovators who are 'learning by making'.
We're inviting anybody with an interest in inventing the future with IoT (internet of things) to come along and find out more about this exciting programme.
This first session will include a hands-on workshop on innovative ways to solve local problems using connected technologies.
Whether you're a student or in business, come along, collaborate and we can support you to make your ideas a reality.
Did somebody mention lunch?
Yes, the pizzas are on order as soon as you've registered!
We've organised lunch from 12 noon and the afternoon workshop will start at 13:00.
What's thingQbator all about?
As part of Europe's first university thingQbator you'll have the opportunity to use Internet of Things (IoT) technology to develop solutions to real world problems and access technology and expertise provided by the Foundation for Digital Creativity and Cisco, one of the world's leading technology companies.

In Manchester you'll be responding to local problems shared by private, public and third sector organisations. Professional engagement like this brings with it a number of benefits to support success in study, local innovation for business and future pathways for students.
Will you build the next.....
smart wearable to transform fashion?

drone as an intelligent transport solution?

smart device to address social isolation?

connected AR game?

smart wearable to monitor health?

smart device designed to help improve the quality of air that we're breathing across Greater Manchester?
Small teams will work together in the thingQbator makerspace on campus, and respond creatively to real world challenges.


Do I need to be able to code already?
thingQbator activities are designed for everyone from every discipline and every level of technical knowledge.
Whether you're an undergrad or postgrad student in History, French, Computer Science, Art or Architecture or any other course, a complete beginner or tech expert, there'll be opportunities and support for you every step of the way.
How and what can I learn?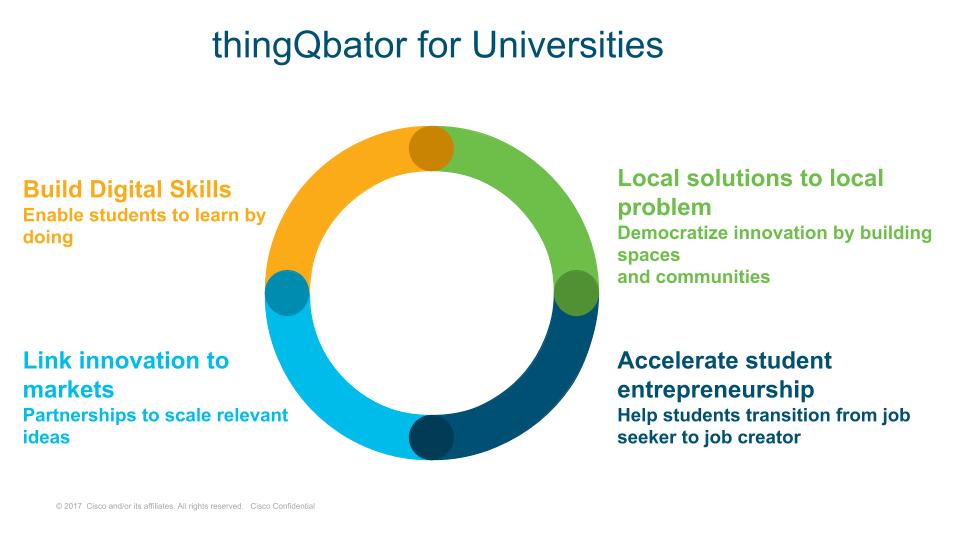 'Cisco thingQbator' is a network of makerspaces in partner Universities where students can learn about digital technologies in a hands on environment, turn their ideas into working prototypes and in the process come up with local solutions to local problems.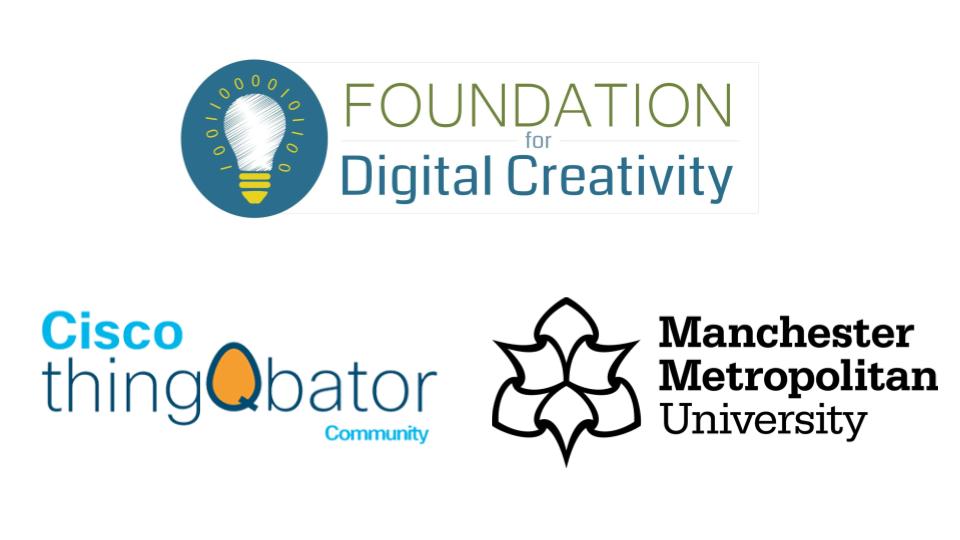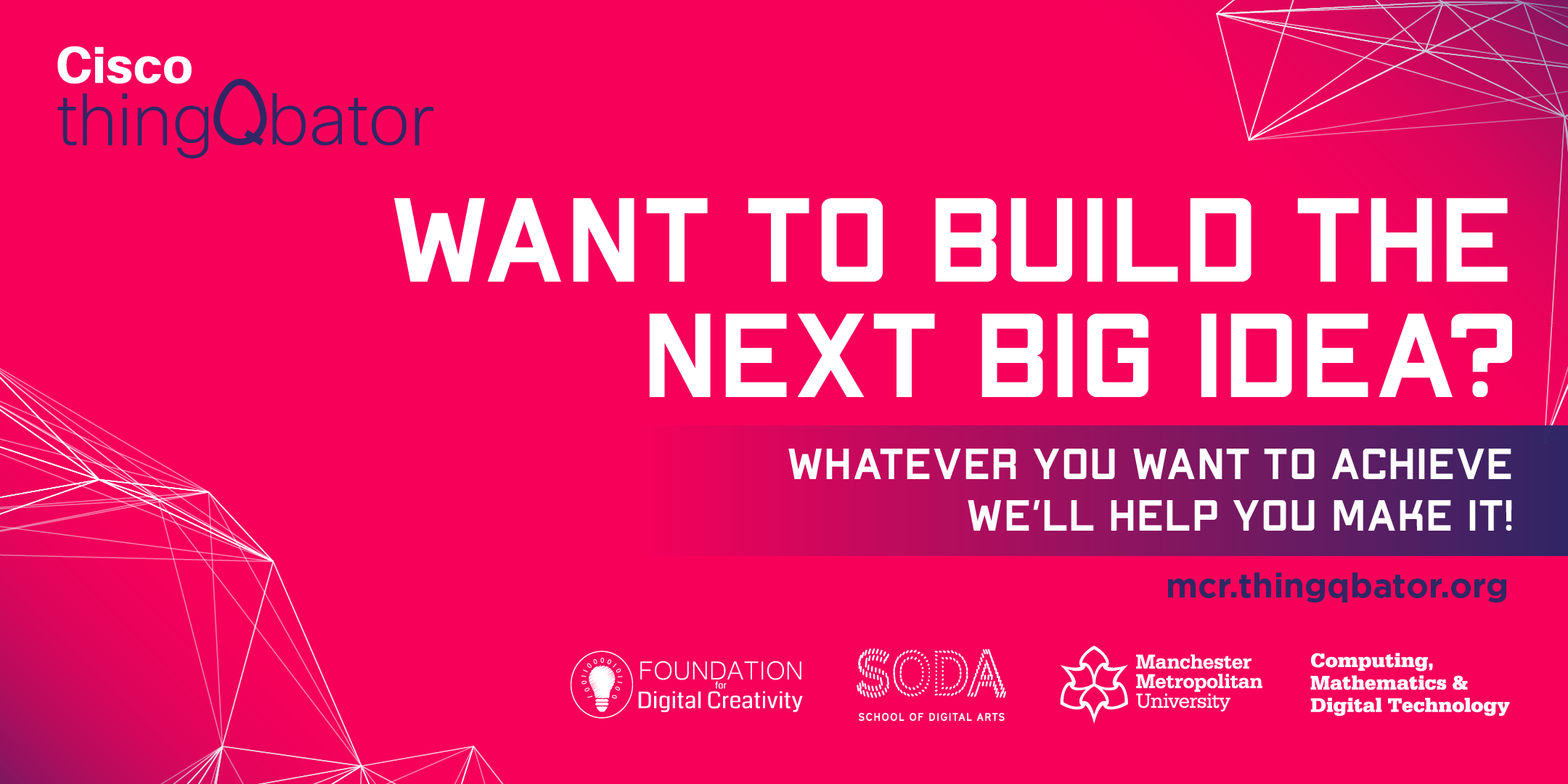 FAQs
I've added myself to the waiting list, so what other events are coming up in thingQbator Manchester?
If you're unable to make this workshop, there's an upcoming programme of more workshops and a Make-a-Thon/Make-a-Thing event on Friday 8th and Saturday 9th March. Everything will be listed on Eventbrite.
What should I bring into the event?
If you've got a laptop, bring it along. There will be access to computers along with the connected sensors and equipment within thingQbator for you to incorporate into your connected projects. We're thinking that you might be like us and prefer your own laptop set up, but don't let that be a barrier to joining the programme :)
Photography at the event
As an organised event we'll be taking photographs of group activities to share through the university and on social media. In line with MMU's policy we'll share this message verbally during the introduction to the workshop and it'll be displayed on signs around the space. Let us know if you'd rather not be included in photographs. For images of individuals we'll use the MMU consent form on the day of the event.
What are my transport/parking options for getting to and from the event?
Nearest train station is Oxford Road and great connections with public transport via bus and tram links. If you are travelling by car, search for the closest car park using The Shed's postcode of M1 5GD.
How can I contact the organiser with any questions?
Email us on info@digitalcreativity.foundation and the Twitter account is @thingQbatorMCR.