Description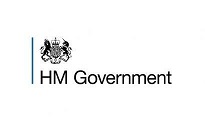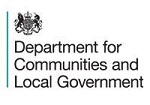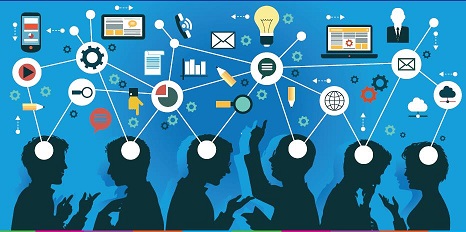 National Cyber Security Programme: "Think Cyber - Think Resilience"
EAST MIDLANDS REGIONAL EVENT
Date: 29 February 2016
Time: 10:00 - 16:00hrs (09:30hrs arrival for 10:00hrs prompt start)
Venue: East Midlands Conference Centre, University of Nottingham, Beeston Lane, Nottingham NG7 2RJ
venue website: http://www.deverevenues.co.uk/en/venues/east-midlands-conference-centre-orchard-hotel/
#cyberresilience
Background: DCLG in association with the National Cyber Security Programme is hosting a series of free seminars aimed at senior local government and local resilience forum colleagues to highlight the importance of cyber resilience across localities.
The seminar will provide participants with a view on the ways and means leaders, policymakers and practitioners can develop the cyber-aware culture within their organisations so that strong cyber resilience is seen as not just being an IT issue but is a key part of the wider operating culture and an integral part of the corporate DNA.
Through a series of key note talks, discussion panels and workshops from key national Cyber Security organisations including CESG the Information Security arm of GCHQ, Government Digital Service, CERT-UK the National Computer Emergency Response Team and the National Archives, attendees will be signposted and guided to the latest sources of help and advice as to how to make their organisations cyber resilient and what they can do to help mitigate persistent cyber threats.
They are free for delegates from English local authorities and their strategic local resilience forum partners.
Who should attend? This event will be of interest to Senior Local Government and Local Resilience Forum colleagues.
Our events provide a forum for local authorities, health organisations and other public sector organisation colleagues to come together to discuss information sharing and /or security issues that impact on the public sector and to provide learning opportunities , encourage innovation and efficiency savings whilst delivering improved outcomes for citizens.
If you have any questions relating to this event please do not hesitate to contact phil.swan@tameside.gov.uk
Agenda
Speakers include colleagues from:
- Department of Communities and Local Government
- CESG (part of GCHQ)
- The National Archives
- Government Digital Service / PSN
- Cert-UK
- Regional Cyber Crime Unit
- iNetwork
Polite Notices
Charging Policy:
This event is funded by Department for Communities and Local Government and is therefore FREE to attend.
Registration: There are a few questions as part of the registration process - you will be given the opportunity to request CPD,etc.
Special/ Dietary Requirements: You will be asked to specify if you have any special or MEDICALLY RELATED dietary requirements when completing the registration form.
Please note: We cater for vegetarian option as standard at all our events. This does not have to be specially requested.
Cancellations: In the interest of efficiency, please let us know if you are unable to attend at least 10 working days before this event, so that we can make adjustments to the delegate list and catering requirements. Apologies given with less than 10 working days, we request that delegate substitution is made whereever possible
Organiser of "Think Cyber - Think Resilience" - Local Leadership Seminar: East Midlands
Involve, Influence & Inspire
iNetwork creates space for local public services organisations to "collaborate to innovate" to deliver more innovative and cost effective support for individuals, families and communities.
A large number of councils, police, fire, health, housing and voluntary sector organisations are members of iNetwork. In addition, we run National Programmes for Central Government and host the National Information Standards body for Local Government, with our sister programme iStandUK.
Established in 2001 by local authorities, iNetwork has been hosted by Tameside MBC since 2006 and have a history of enabling and supporting reform in local public services.
We work across many areas of the government and social sectors to upskill leaders; share best practice and facilitate collaborative thinking spaces. With support from approximately 90 expert advocates who instill their passions, visions and direction into the iNetwork community through the Network Leadership Groups and Executive Boards.
Find out more at www.i-network.org.uk and at www.iStandUK.org
Sign up to our mailing list at www.i-network.org/contact-us