Sales Have Ended
Registrations are closed
Thank you for applying to attend this event, we will be in touch to confirm your place shortly.
Sales Have Ended
Registrations are closed
Thank you for applying to attend this event, we will be in touch to confirm your place shortly.
Description
THINK FORWARD >> 2018: ZERO HOUR
How Brands Can Navigate A World Of Mistrust, Misinformation And Multiple Mindsets
On the 23rd November at 5:30PM, we'll be releasing our third annual Think Forward trends report and we'd like to invite you to join us at our London HQ for the launch event.
2017 has been a year of contradictions. We've seen increasing diversity and inclusion at the same time as greater control and nationalism. Technology continues to evolve at an incredible pace while trust declines. On one hand, data can give us more insights to build trust, but on the other, the process of gaining that data can also destroy it.
We're at a critical moment in society, where we need to all start working together. In these conflicted times, it's difficult for brands to navigate a world of mistrust, misinformation and multiple mindsets, but there's an opportunity to nurture an environment in which trust can grow.
Join us at this exclusive event where we will be be sharing the results of our research and launching our key trends for 2018 to help you navigate this path. Hear expert points of view from across technology, media and culture with guest speakers including, Kathleen Richardson, Professor of Ethics and Culture of Robots and AI, De Montfort University; Stephen Mai, Head of Marketing, Brand and Design, LADbible; Canvas8 with more TBA.
Tickets are free but spaces are limited and each attendee will be given a copy of the Think Forward > 2018 report to take home.
N.B. This is an apply to attend event, once your place has been confirmed, a member of the team will be in contact.
We hope to see you in the future
The We Are Social Team
Our speakers include:
Mobbie Nazir, Chief Strategy Officer, We Are Social
As Chief Strategy Officer at global agency We Are Social, Mobbie oversees social strategies for clients such as Google, HSBC and Samsung with a focus on championing the role of social thinking to drive business value. Previously at Digitas, Fishburn Hedges and JWT, she has a background which spans digital, PR, advertising, and social media channels and a passion for helping brands develop cut through in culture.
Harvey Cossell, Head of Strategy, We Are Social
Having started his career client-side he later moved into working witin creative agencies. The innovative application of solid brand thinking is what drives gets him most excited. And within his role at We Are Social, he is currently helping brands navigate the burgeoning and complex world of content and creativity.
Kathleen Richardson, Professor of Ethics and Culture of Robots and AI, De Montfort University
Kathleen Richardson is a Professor of Ethics and Culture of Robots and AI and part of the Europe-wide DREAM project (Development of Robot-Enhance Therapy for Children with AutisM) and REELER project (Responsible Ethical Learning in Robotics. She is an abolitionist feminist & leader of Campaign Against Sex Robots, a non-profit group against the development of robotic technologies shaped by inequalities & objectification of women & children.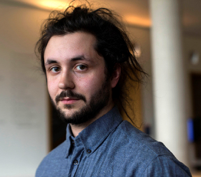 Alex Krasodomski-Jones, Researcher, Demos
Alex leads research at the Centre for the Analysis of Social Media at the think tank Demos. His work focuses on information ecologies, extremism and digital politics, and on building and applying new technology to old questions of social science.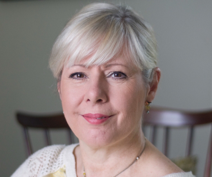 Mary Keane Dawson is CEO of The TRUTH
Truth Agency is a global blockchain media agency and part of The Marketing Group. Mary has been a central figure within the UK digital scene for many years and can often be seen in the press speaking out passionately on the role of women in media and the need for the advertising industry to be more transparent.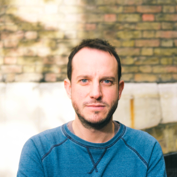 Dr. Oli Pattenden, Anthropologist and Creative Strategist, Canvas 8
Dr Oliver Pattenden is a Senior Behavioural Strategist at Canvas8, where he unites cultural analysis with strategic thinking. Previously, as a freelance consultant and planner at Bartle Bogle Hegarty, he's advised multinationals, start-ups and the South African government. He holds a PhD in anthropology, specialising in morality, humanitarianism and the ethics of marketing. His first book, entitled Taking Care of the Future, is due for publication in 2018.

Agenda
5:30PM Registration, drinks & nibbles
6:00PM Welcome
Mobbie Nazir, Chief Strategy Officer, We Are Social

6:05PM Zero Hour: How Brands Can Navigate A World Of Mistrust, Misinformation And Multiple Mindsets
Harvey Cossell, Head of Strategy, We Are Social
6:15PM
Oli Pattenden, Senior Behavioural Strategist, Canvas8
6:25PM
Mary Keane-Dawson, CEO The TRUTH
6:35PM
Stephen Mai, Head of Marketing, Brand and Design, LADbible
6:45PM
Kathleen Richardson, Professor of Ethics and Culture of Robots and AI, De Montfort University
7:00PM Panel Discussion
7:30PM Drinks & Networking
8:30PM End