Join us in a Zoom Roundtable, an opportunity to share experience and culture from sustainable farming, to education and tourism
About this event
Flax Circles: Think Global, Grow Local
From Local Plots to Regional Fibre Networks, Transnational Textile Communities, Education and Eco-Tourism: Scotland, Finland, N.Ireland, Oregon USA, Austria, England, Belgium.
We warmly invite you to join us for a Zoom Roundtable, an opportunity to reflect on our shared flax and linen cultures.
With contributions from partners in Scotland and beyond, you can sign up and contribute yourself, from wherever you are in the world.
Think Global, Grow Local
Growing Flax Now
1400 Roundtable Welcome from John Ennis, Our Linen Stories, Scotland
1410 Seed to Shelf with Sirpa Morsky, Finland
1420 Flax Farming with Helen Keys, Mallon Linen, N.Ireland
1430 Fibre Networking with Shannon Welsh and Angela Wartes-Kahl, Fibrevolution, Oregon USA
1440 Breakouts/Q&A/Regroup
1455 Five Minute Timeout
Cultivating Community, Education & Eco-Tourism
1500 Roundtable Regroup
1505 Transnational Textile Culture: Christiane Seufferlein, Berta's Flax, Austria
1515 Education: A Spinning Class with Paul Henry, England
1525 Community and Tourism with Sylvie De Coster, TEXTURE, Belgium
1535 Breakouts/Q&A
1550 Roundup: Flax Futures
1600 Close
Register today: further details will be sent to you before the event.
Flax Circles is a key event within Scotland's first Flax and Linen Festival, September 2021 from Journeys in Design. Find out more on our website
https://ourlinenstories.com/
https://www.journeysindesign.com/programmes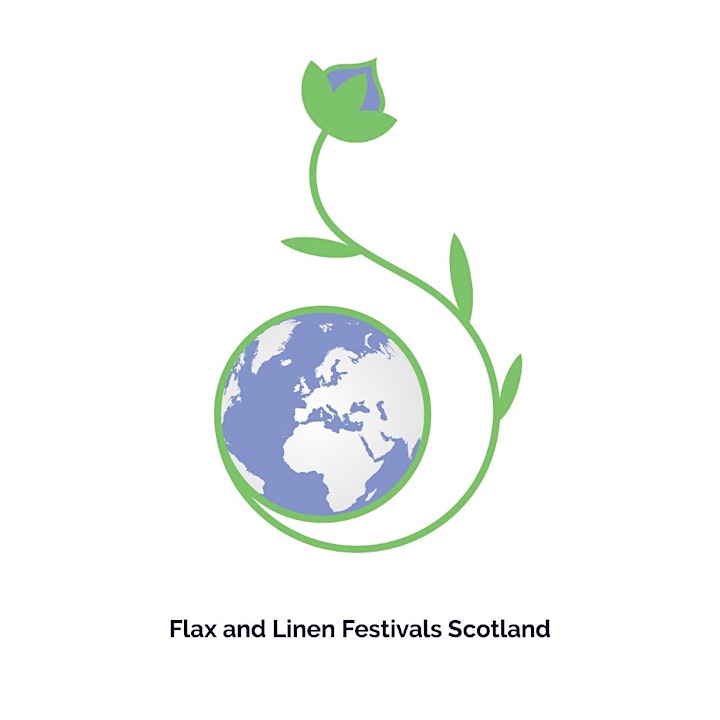 Organiser of Think Global, Grow Local: A Flax and Linen Festival Roundtable